Valentine's Gifts for Him
Say "I Love You" with an Amish handcrafted gift.
Find the perfect Valentine's day gift for him from our selection of Amish handcrafted furniture and decor, many of which are customizable. Don't see the solid wood piece you're looking for? Search our website or give us a call at 866-272-6773.
Living Room & Entertaining Furniture
Outdoor Furniture
Decor
Office Furniture
Bedroom Furniture
Kids' Furniture & Toys
Dining Furniture
Entryway Furniture and Mudroom Furniture
Heartland Slat Mission Recliner
$1,264
Mission McCoy Recliner with Optional Power Recliner
$1,310
Custom Crafted Lawn Lighthouse Cape Hatteras
$152
St. Augustine FL Wooden Garden Lighthouse
$152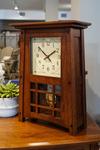 Custom Crafted Wood Lawn Lighthouse Cape Henry Style
$152
American Winchester Bookcase with Hidden Gun Cabinet
$1,374
Poly Custom Crafted Lawn Lighthouse Cape Henry
$198
Patriotic Wooden Garden Lighthouse
$152
Royal Mission Rocking Chair
$676
Assateague VA Wooden Garden Lighthouse
$152
Wooden Lighthouse Tybee Island
$152
Barnegat Poly Yard Lighthouse
$198
Maybury Upholstered Rocking Chair
$696
Shackleton Wide Rocking Chair
$696
Cape Hatteras NC Hybrid Garden Lighthouse with Base
$270
Wooden Lighthouse Oak Island NC
$152
Montauk Wood Garden Lighthouse
$152
Corner 14 Gun Safe Cabinet
$1,911
Upholstered Aunties Rocker
$696
American Alps Solid Wood 8 Gun Cabinet
$1,549
Wood Garden Lighthouse Vermillion Style
$152
Deluxe 20-Gun Cabinet
$3,189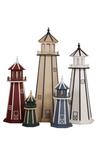 Amish-Made Poly Garden Lighthouse
$198
Barnegat Wooden Garden Lighthouse
$152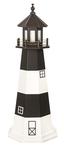 Wooden Garden Lighthouse Fire Island
$152
Frontier 16-Gun Carousel Cabinet
$2,069
Solid Wood Daisy Rocking Chair
$499
Amish-Made Wooden Garden Lighthouse
$152