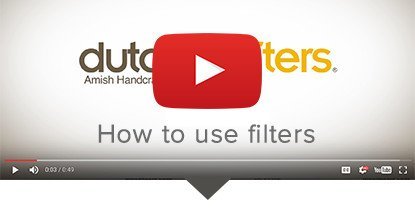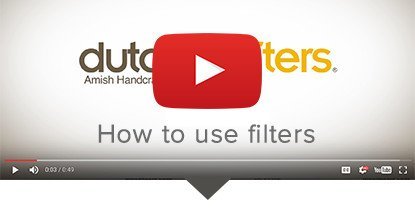 Filter Products

Amish Log Furniture
Bring the Frontier into your home with our Amish Made Rustic Log Cabin Beds!
Our Log Furniture is handcrafted from solid saplings and live edge hardwood to bring that natural look into your home. With a refined finish, our Rustic Log Beds will make just the right statement on your decor.

Browse our selection of logs beds and choose the one that fits your needs and styles. We have all sizes from the the space saving, kid-room friendly Twin to the always popular California King Bed! We also offer a bed that will fit your children's rooms and give them a special place to rest their heads!

Our log beds come in two different styles, or collections. The Montana Collection is characterized by light colors and little bark. The Glacier Country Collection is characterized by dark colors and more bark.

Our log beds are a unique line of Amish bedroom furniture found at DutchCrafters. Since 2003, we have been a leader in bringing Amish furniture to the Internet. Rated A+ by the BBB, DutchCrafters is a name you can trust in your purchase of Amish made log beds and log cabin bedroom furniture. Shop our whole collection of Handmade Amish Bedroom Furniture and build the perfect set for your home!
Heirloom Quality Hardwood Furniture
Our handmade beds bring together the two most important elements of any furniture piece: expert craftsmanship and the highest quality materials. Each piece on DutchCrafters is handcrafted to order by masterful Amish craftsmen using only the strongest and most beautiful premium solid hardwoods. And, since it's Amish made, your new bed is naturally American made.
Of course, our heirloom quality beds feature the best in comfort and stability, often with center legs for mattress support, solid hardwood side rails for stability and durability, and dovetailed slats for superior frame support. These are all features you won't find on cheap foreign imports! All of these quality features will result in a piece that you can be sure future generations will use and enjoy.
Unrivaled Selection
DutchCrafters carries an unrivaled selection of hardwood, handcrafted beds! Customize your new bed to suit your individual style, tastes, and needs!
Choose from many classic styles, from Shaker and Mission, Queen Anne or Colonial to the modern, contemporary styles that are becoming more popular today. Each collection has a unique personality that is sure to make a statement on and bedroom in your home!
Choose from a wide variety of sizes, from the space-saving Twin to the Master Suite King and even the ever-popular California King. Each collection offers plenty of size options to fit any space, so there's no need to worry about having room for your nightstand and dressers.
Most beds come with a headboard, footboard, side rails and a slat support system to hold a mattress and box spring. We also offer platform options if you would just like to use a mattress, along with under-bed storage options for most pieces that will give you convenient storage under your bed.
Get the matching pieces! Each bed features a collection of matching case pieces that offer the same beautiful style, so you can be sure you're getting the right set, that will be built from the same wood and finished at the same time. This also allows the wood to age at the same time, creating just the right look for your bedroom suite!
Flat Rate Shipping - Getting your new bed is easy! We offer low, flat-rate shipping on your order (from one bed to a whole bedroom set, it's only on price) - so you don't have to worry about getting hit with a large freight bill for your new pieces.
From modest and humble to elegant and sophisticated, we have the right bed for every personality, and any decor!
Customize to Fit Your Individual Design Needs
Each bedroom has its own tone and ambience depending on the unique tastes of its owner. We want to accommodate you! To do so, we offer a number of customizable options for your new bed! Common options include style, size, wood species, and finish. A new Amish bed can change the entire feeling of your bedroom. Re-vitalize your bedroom, and bring balance and harmony with a stunning new handcrafted Amish Bed.
Don't hesitate, call us today. The call is toll-free and we have a live, on-call Amish furniture specialist available to answer your questions about our beautiful, handcrafted furniture! 1-866-272-6773.
Amish Beds – An Investment You'll Sleep Well On
DutchCrafters Amish beds possess a number of design features specifically implemented for comfort, durability, and longevity. Some common Amish bed features include center legs on a king and queen sized beds for additional mattress support and comfort, slat ends secured to solid hardwood side rails for additional stability, and complete hardwood construction for long-lasting durability and timeless beauty. (Note: Every feature may not be available on every bed). After all, there's nothing worse than a bad night's sleep in a rickety, noisy bed!
Learn more about our most popular Amish Bed Styles, so you can choose the perfect bed to fit your decor!