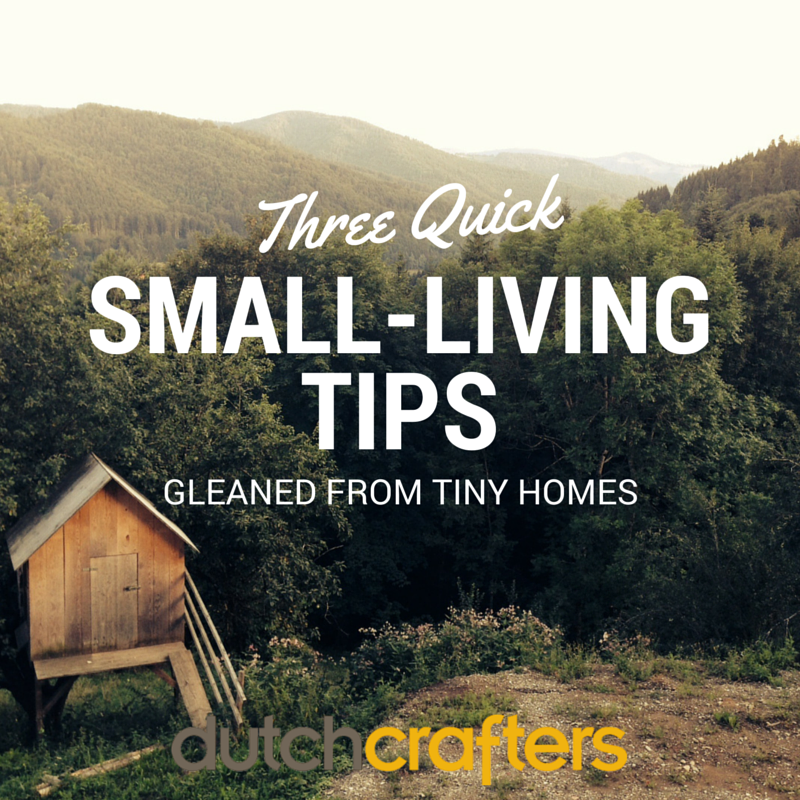 3 Quick Small-Living Tips Gleaned from Tiny Homes
Living Large Ideas Inspired by Ingenious Tiny Homes
Call it what you like —  voluntary simplicity, microliving, downsizing — scaling down your home's size is a major step toward  reducing your carbon footprint. Tiny homes use far less water and energy, and produce less waste. Of course, they come with some incredible organization, too!
Tiny homes offer us almost innumerable ways to get creative with the space available and stay green at the same time. Here are a few we've culled from around the web — why not give some tiny homes' ideas a shot in your own spaces?
Let us just start off by saying that we picked up on the tiny homes trend after a few of our customers asked about using our Homestead Sheds as, well, homesteads! We'll be the first to admit that we were taken aback — 200 square feet of living isn't for everyone — but they've made it work!
Now, for the tiny homes' tips!
Edit then Categorize
Pare down to the necessary with a vengeance! While storage solutions are varied and plentiful to suit just about any size home, it's a terrible waste of time to maniacally systemize boatloads of items when a few are all you need.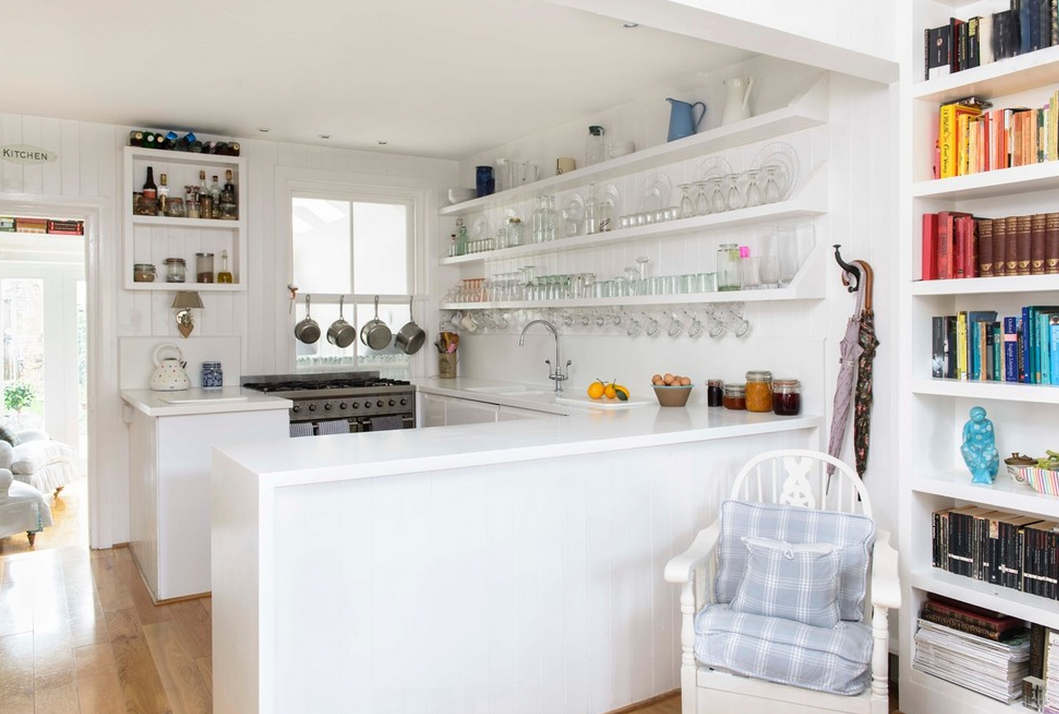 In the photo above, the exposed dinnerware matches — essential when utilizing spacious open shelving. You'll notice also that there are plenty of plates, mugs, cups, glasses bowls for a crowd here, but that it doesn't feel overwhelming. How is that?
White, Clear, Lucite, Glass, Grass  . . .
An evident theme of natural and white/clear elements unites many of these tiny homes. The reference to these elements' ability open and lighten a space is obvious, as is their effect. After all, if you're looking to pare down your necessities and live a bit greener, how much simpler can you get?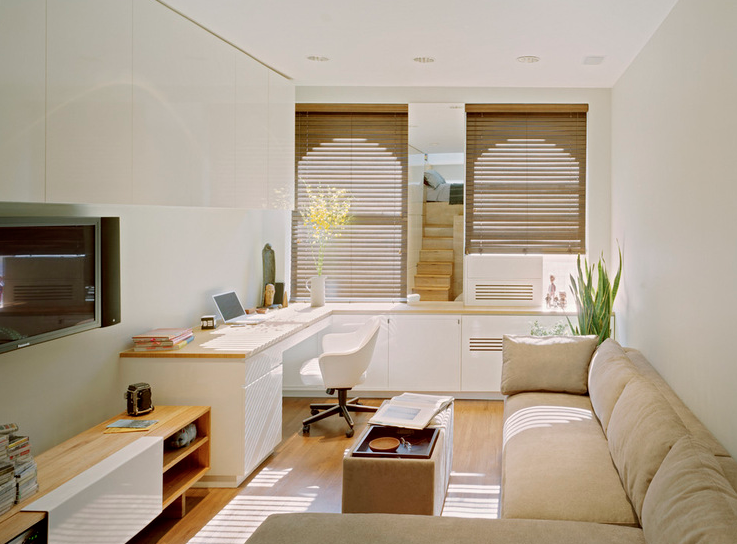 Abundant light eases any cramped feeling, plants and flowers bring the outdoors into the space, and that flooring? Clean and modern, just as you'd expect. Small changes like keeping your clocks and calculators on electronics that you'd have anyway (like a computer) contribute to the clutter-less spot.
Curtain Call
Tread softly with quiet, fluttering curtains in place of most solid doors in your tiny home. As long as you steer clear of the sheet and beaded curtain cousins of college days long past, you'll be able separate your living from sleeping, sleeping from dining with only a whisper of fabric that breathes elegance and romance while saving on manufacture and noise (an unsurprising but oft-overlooked nuisance in tiny homes). Here's one example: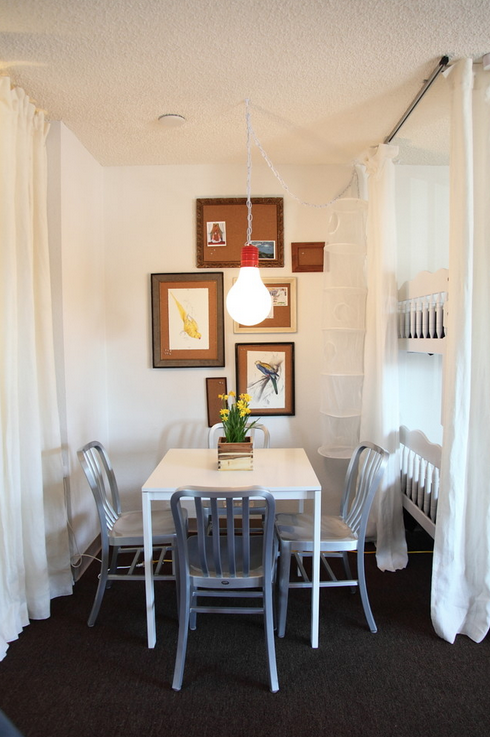 What other microtrends have you noticed in the tiny homes trend? Any that you're thinking of implementing?
Oh, and if you should find yourself moving beyond curiosity and into purchase mode, consider a Homestead shed for your tiny home!