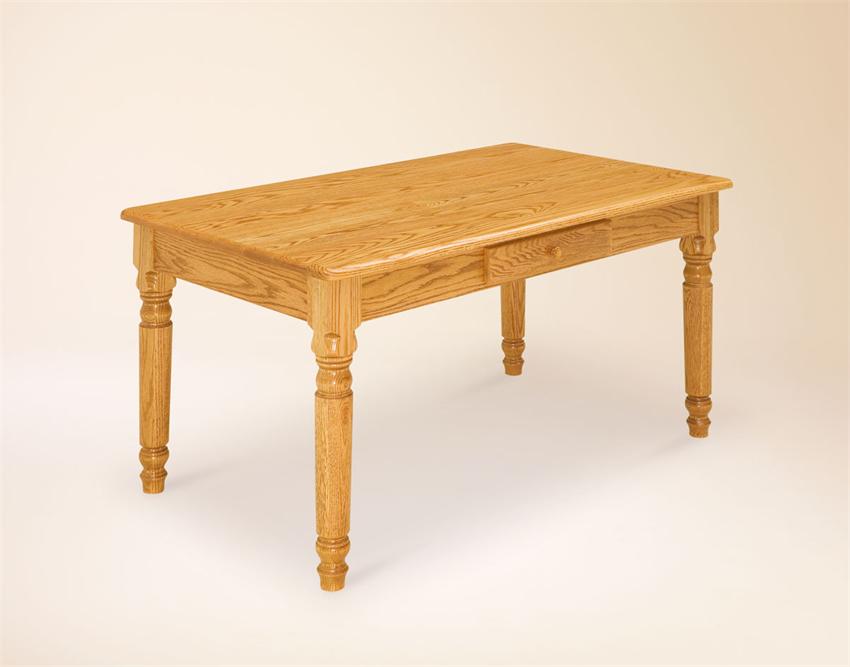 Amish Country Style Furniture for Your Kitchen or Dining Room
Our Amish country style furniture at DutchCrafters will give your kitchen or dining room a warm, welcome feeling each time that you enjoy a meal with your family. The Amish furniture that we sell at our Amish furniture store is made from solid wood and is handcrafted by Amish craftsmen in Ohio, Indiana, and Pennsylvania. Country style furniture is the style that most people think of when they hear the words, "Amish furniture." Our Summerfield Amish Dining Room Chair is beautifully crafted and has a molded seat and tilt back. These chairs are made of solid oak wood. You can choose your varnish from matte or semi-gloss, and also choose whether or not you want arms on your chair. The back of the chair has intricate carving that gives it a special touch. Add these chairs to one of our Amish tables, and you will have a beautiful, durable dining set that will last for many years.
Choose an Amish Dining Table from Our Country Style Furniture Collection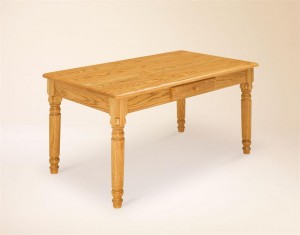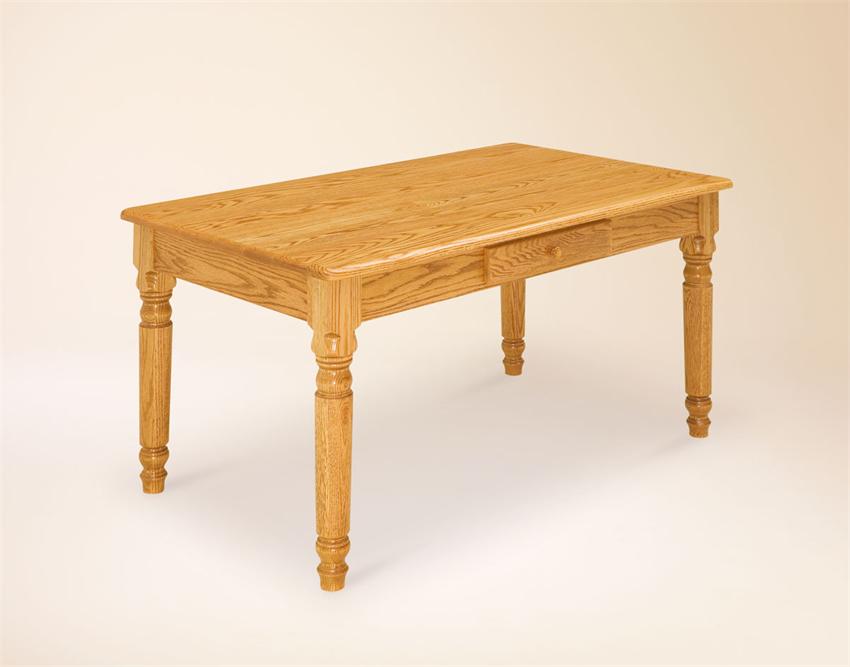 One dining table that you will want to consider is our Amish Reclaimed Old Wood Plank Farm Table with Breadboard Ends. This table offers many options, including table size and whether or not you want extension boards. You can also select your leg and skirt finish and leg style. You can also order a mortised two-toned plank bench or two for seating area at this table. Since this is a custom made product, you can also select the width for your table that fits the measurements of your kitchen or dining area. This table has an antique look, but the strength and durability of a newly made piece of furniture.