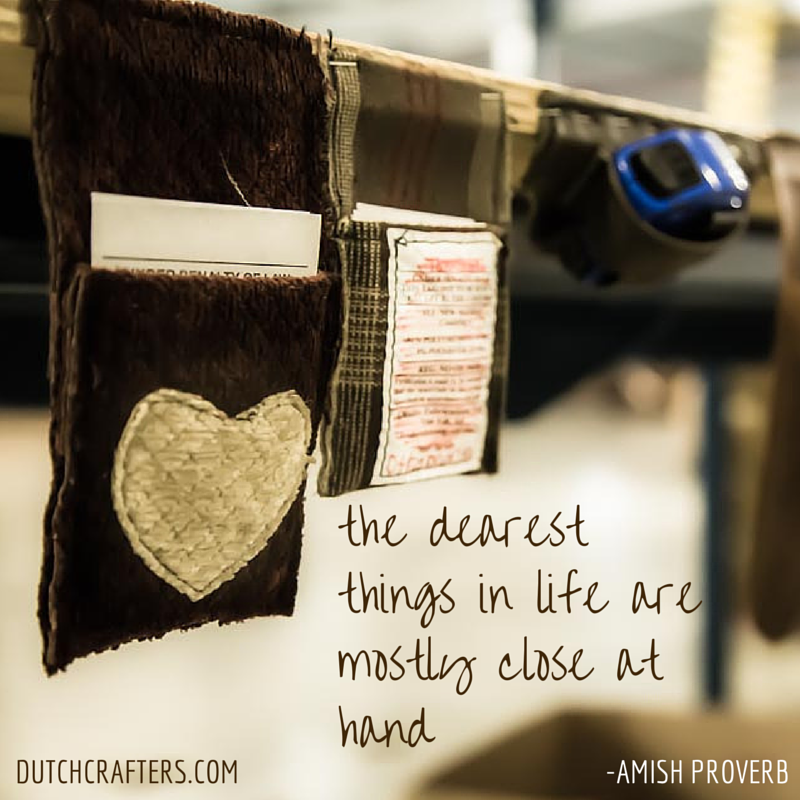 Amish Proverb About Dear Things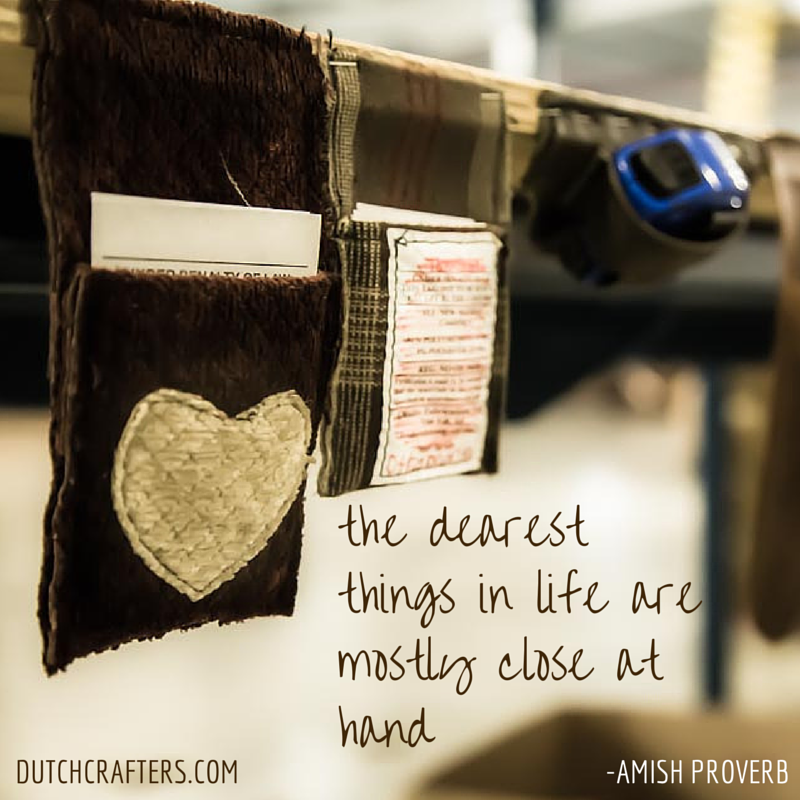 We're sharing this lovely proverb that we pulled from the archives. Updated Decemeber 10, 2018.
This Amish Proverb reminds us that the most important things in life are already close to us.
Original artwork shows a photo of one of our woodshops' upholstery tables, with crafty little pouches for holding necessities.