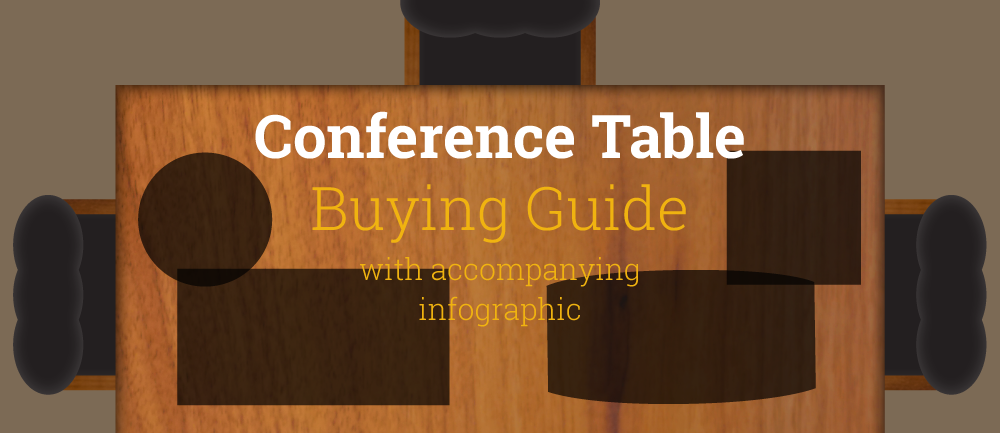 Conference Table Buying Guide
Like the dining room in your home, where the company gathers for meetings is an important space. Many great ideas take shape in conference rooms. Therefore, it is important to select the right conference table. We're narrowing it down by explaining the various possibilities and benefits of round, square, rectangular, and boat-shaped tables. Our buying guide will help you create an ideal setting for the meeting of minds.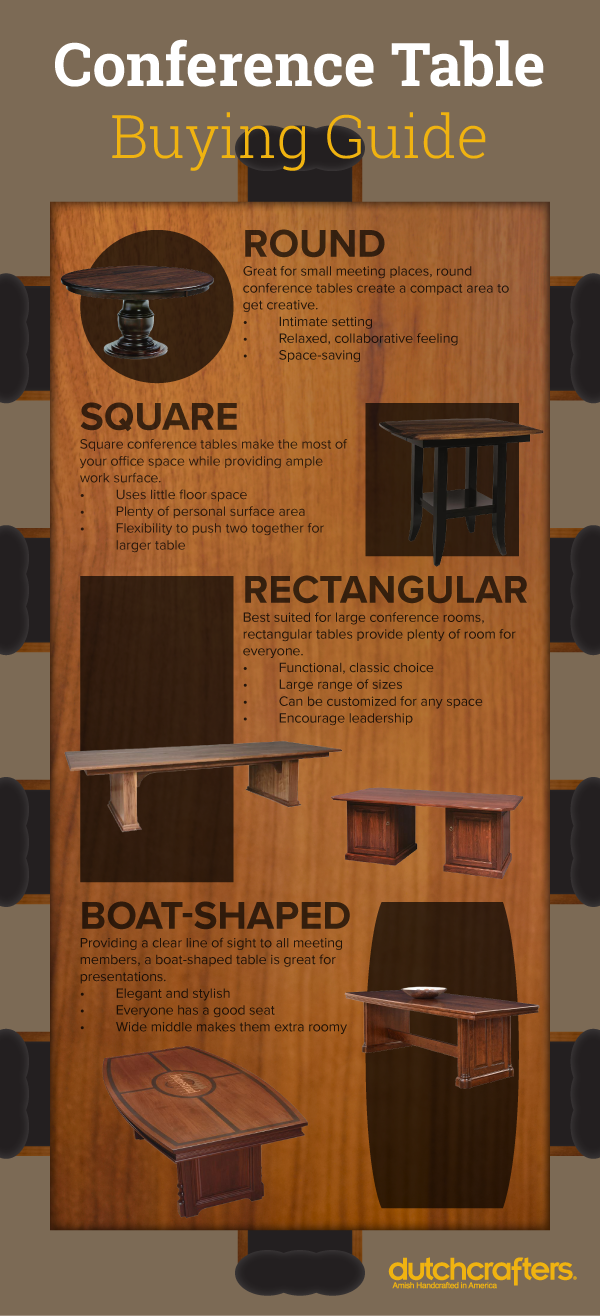 Size
Follow these general rules when determining the size of your conference table.
Please feel free to give us a call at 866-272-6773 to speak with an Amish furniture expert about customizing a conference table for your boardroom. Solid wood is the perfect match for productive meetings.
Click here to view our range of American made conference tables.