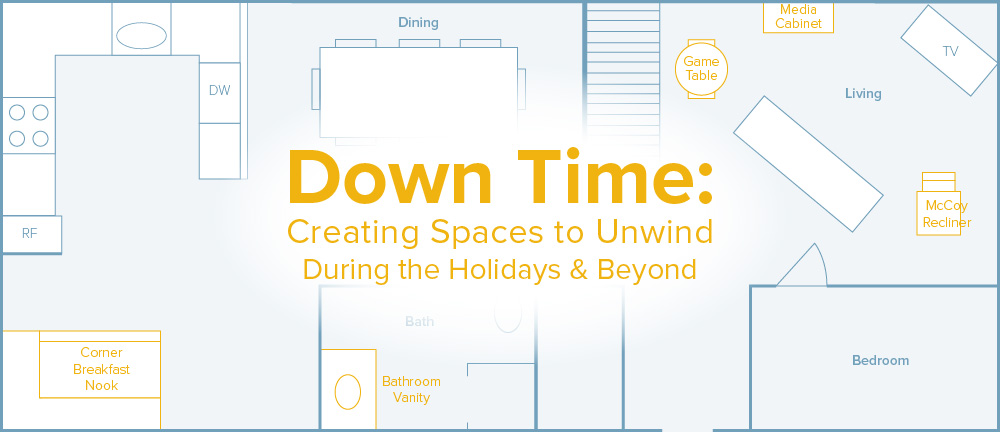 Down Time: Creating Spaces to Unwind During the Holidays and Beyond
Now that you've checked your list twice and put the presents under the tree, it's time to enjoy being home for the holidays. Time shared with family and friends is the best part of the season. Creating spaces to unwind during the holidays is simple with the right furniture. Enjoy down time in places like your morning coffee spot, reading nook, and more.
Start the Day off Right
Perhaps you've got some extra time on your hands now that commitments have started to wind down. You plan to catch up on your favorite reading and need a special spot to make the most of it. A breakfast nook is an ideal place to enjoy a good book. After you've indulged in a hearty morning meal, you can unwind in the comfort of this cozy corner.
Stay warm in our Trestle Table Corner Breakfast Nook Set with a cup of coffee or hot chocolate. You'll love curling up in this American made beauty with your favorite reading material. Best of all, you can conveniently store your books in its L-shaped bench.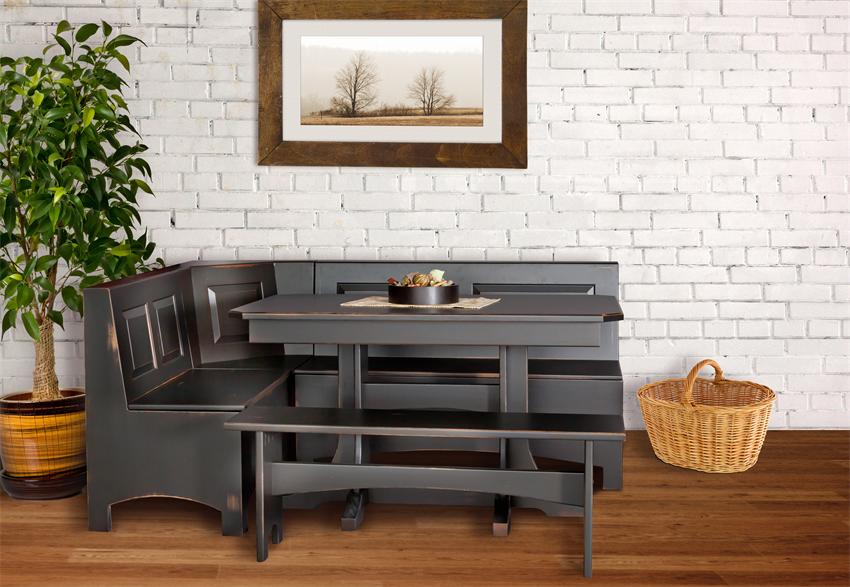 Bathroom Sanctuary
Unwind in a bathroom oasis where you can treat yourself over the holidays. A roomy vanity is great for storing all of your pampering products. Light a candle and apply a luxurious face mask to get the day started. Take your time getting ready and you'll feel relaxed all day long.
Our Amish 3-Drawer, 4-Door Bathroom Vanity provides plenty of space for you to indulge in an extended morning routine.
Recline & Relax
Now that you've enjoyed a delicious breakfast and taken your time getting ready, it's time to catch up on your favorite television shows and new movies. With the kids out of school, you can gather together in the living room to enjoy your favorite programs while comfortably lounging.
There's no better place to catch up than from the comfort of a well-made leather chair. The Mission McCoy Recliner is sure to help you recharge during the holidays. Its optional power recliner might even result in an afternoon nap! A favorite of all who visit our Sarasota store, you will fall in love with the comfy curves of this handcrafted beauty.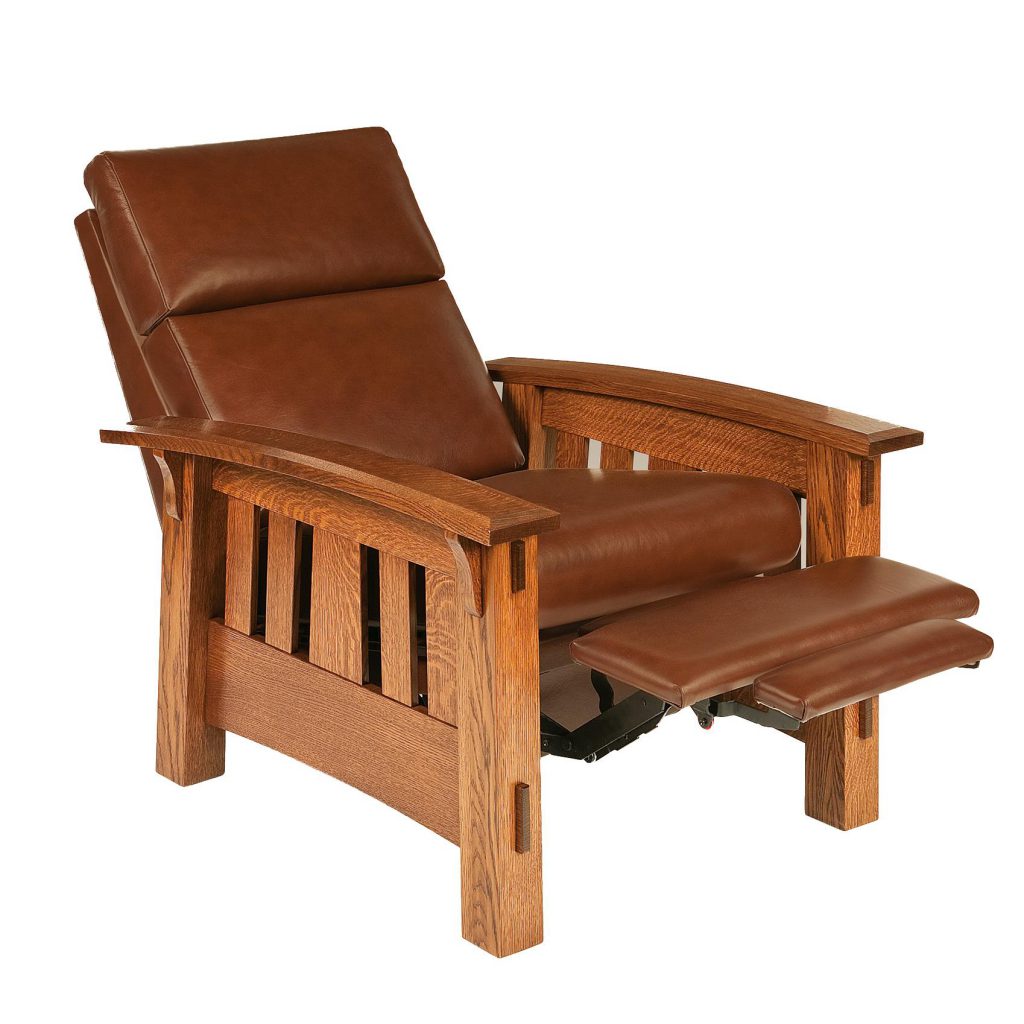 Media Corner
You'll want to stay organized with all of the extra entertainment you will be enjoying. A media cabinet conveniently stores all of your favorite flicks.
The Amish Medium CD Cabinet with Doors offers spacious storage where you can organize CDs, DVDs, and books. Create a haven where you can find what you want to watch or read easily.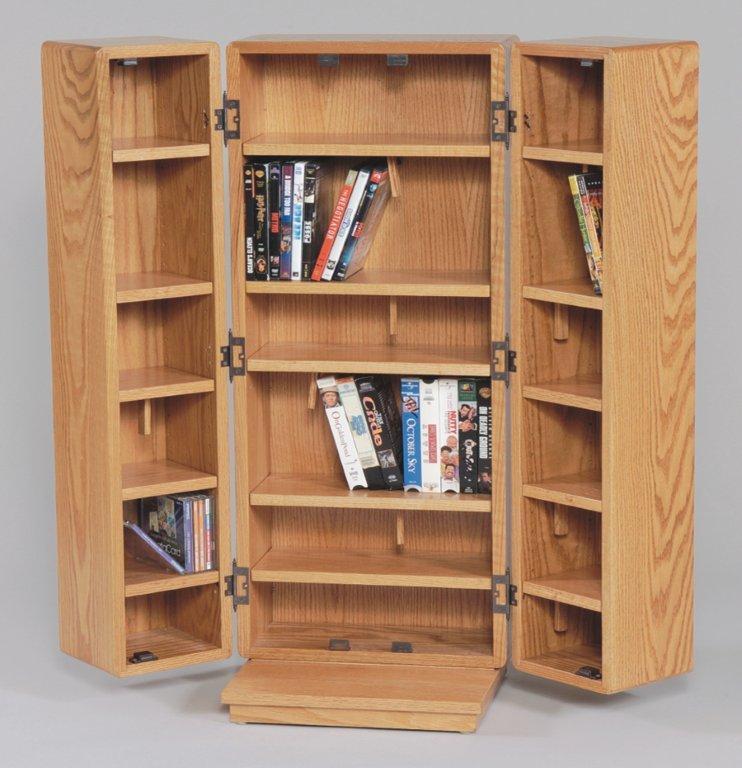 Game Time Done Right
One of our favorite ways to unwind with family is over a classic board game. Bonding with loved ones comes easy. And a little competitiveness never hurt! Game time is something to cherish, especially during the holidays.
With plenty of room for both snacks and game pieces, our Amish Handcrafted Allendale Game Table is the perfect place to have a ball with family well into the new year.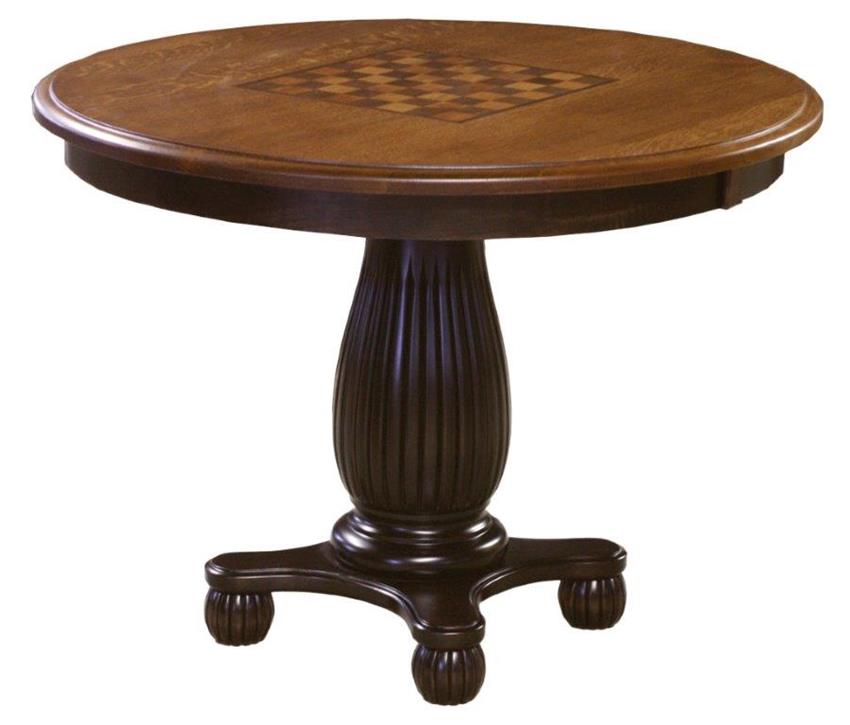 Unwinding during the holidays is as simple as pampering yourself in the morning or taking an extra minute to enjoy a cup of coffee. Throughout the day, there are many opportunities to relax and enjoy the spirit of the season. Creating spaces to unwind with family and friends makes the holiday season that much better.