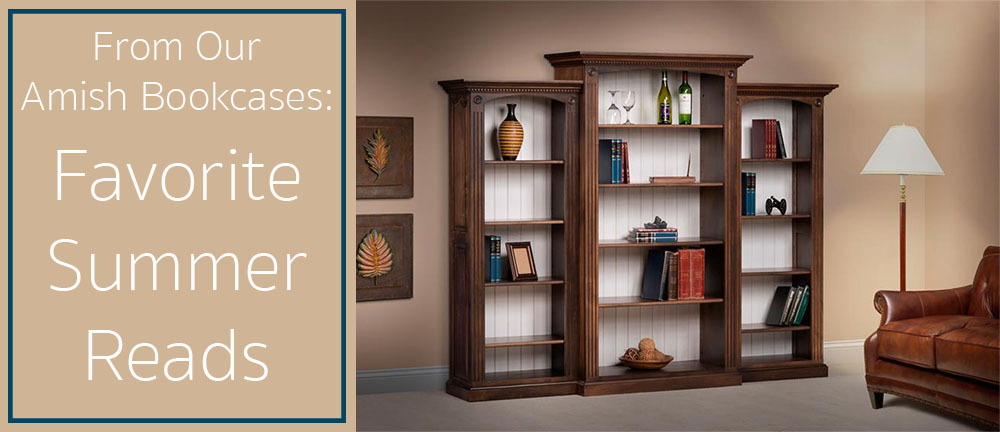 From Our Amish Bookcases: Favorite Summer Reads
School is out. Vacation is coming. Some time at the beach and relaxing poolside is here. With a little extra free time in our schedules, we're running to the bookcase to select our favorite reads to bring along.
What books you might ask? And just as important, from what bookcase? We asked our staff for recommendations and found just the right style Amish bookcases to showcase their selections.
Jim Miller, CEO: History & Politics
Jim contributed Midnight in Siberia: A Train Journey into the Heart of Russia by David Greene, The China Mirage: The Hidden History of American Disaster in Asia by James Bradley, and Being Nixon: A Man Divided by Evan Thomas. To encompass the magnitude of these historic events and places, we would stow Jim's reads in the Amish Lincoln Entertainment Unit Center.
Linse Miller, Vice President: How Events Impact & Shape Our Lives
In her free time Linse enjoys the outdoors and traveling with her family. Her summer reading recommendations include Islands in the Stream by Ernest Hemingway, The Grapes of Wrath by John Steinbeck, and A Man Called Ove by Fredrik Backman. Linse also explores new lands through travel books and is currently interested in Rick Steve's Portugal. For Linse's stories of struggle and understanding, we would tuck her collection in the Amish Ensinada Bookcase with Sliding Doors.
Mary Fehr, Product Portfolio Manager: Bravery & Self-Discovery
Mary provided A Thousand Splendid Suns by Khaled Hosseini, I Am Malala by Malala Yousafzai, and Eat, Pray, Love by Elizabeth Gilbert for your summer at the beach. These tales of hardship and searching for understanding and fulfillment will sit perfectly in our Amish Witmer Bookcase; which brings elements of durability and strength, history and new purpose — like the characters in Mary's favorite stories.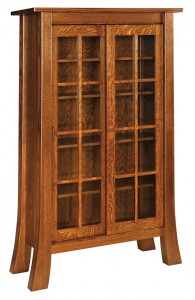 Ally O'Rourke, Shipping & Logistics Coordinator: Historical Fiction
Ally recommended A Land Remembered by Patrick D. Smith to take along to your lakeside retreat. For Ally's historical tale, we recommend the Amish Primitive Pine Hutch Bookcase to showcase her books with natural craftsmanship and a primitive character.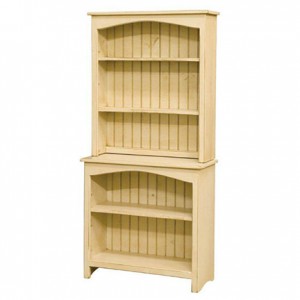 Alyssa Meyer, Sales Assistant: Psychological Thrillers & Mysteries
Alyssa is an avid reader who suggested The Girl on the Train by Paula Hawkins, Memory Man by David Baldacci, and The Alex Cross Series by James Patterson for your lengthy car or plane rides. We've chosen our Amish Petersburg Bookcase Set for her action-packed collection. It supplies rows of grand shelving to support these exciting tales.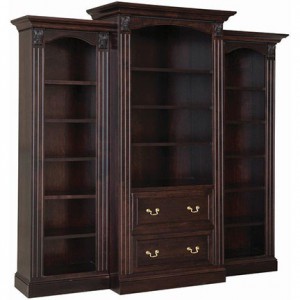 Kari-Jo Koshes, Shipping & Logistics Coordinator: Fantasy
Kari-Jo is currently reading A Storm of Swords by George R.R. Martin as she works her way through the Game of Thrones series. With her pick representing modern fantasy, we suggest our Amish Modern Bookshelf.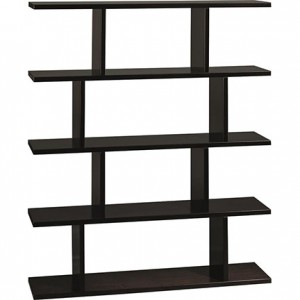 Melonie Seymour, Sales Team Specialist: Classic Love Stories
Melonie suggested Wuthering Heights by Emily Bronte and Pride and Prejudice by Jane Austen for your time by the pool. For her romantic tales, our Amish Berkley Barrister Bookcase, with its delicate glass etchings, fits the bill perfectly.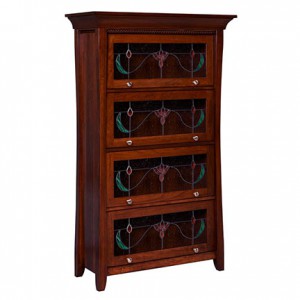 Milca Rivera, Marketing Assistant: Romantic Comedies
Milca Rivera was all smiles as she offered The Rosie Project by Graeme Simsion and The Storied Life of A.J. Fikry by Gabrielle Zevin to read as you swing in your summer hammock. We would house them in our Amish Paris Credenza with Hutch Top to support all of the heartfelt characters.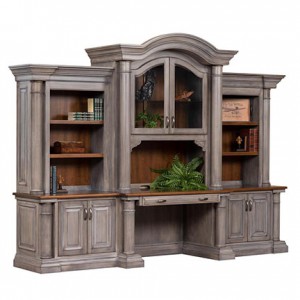 Debra Gingerich, Marketing Manager: Dramatic Southern Narrative
Debra recommended River of Hidden Dreams by Connie May Fowler to tuck in your overnight bag. Set in Florida, where our corporate offices are located, we would keep this tale in the Amish Pine Wood Bookcase to preserve the depth of this story of bonding.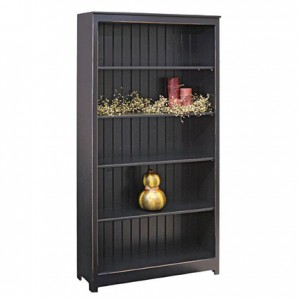 Jennifer Ferdico, Customer Service Specialist: Positive Thought
Jennifer offered The Secret by Rhonda Byrne to inspire new ways of thinking as you put your feet up on a lazy summer evening. For this supportive read, we recommend the Amish Serenity Triple Library Bookcase with Beaded Back to support the rewarding materiel tucked within its pages.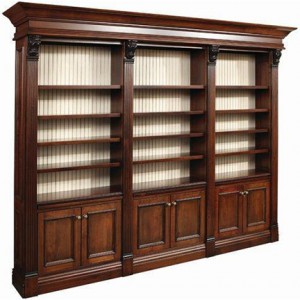 The classics. The best-seller list. Your aunt's collection of murder mysteries. They're waiting patiently on the shelf for your quiet weekend, a long plane ride, or a day at the beach. Which books are you looking forward to digging into, and which of our bookcases showcase your reading personality?