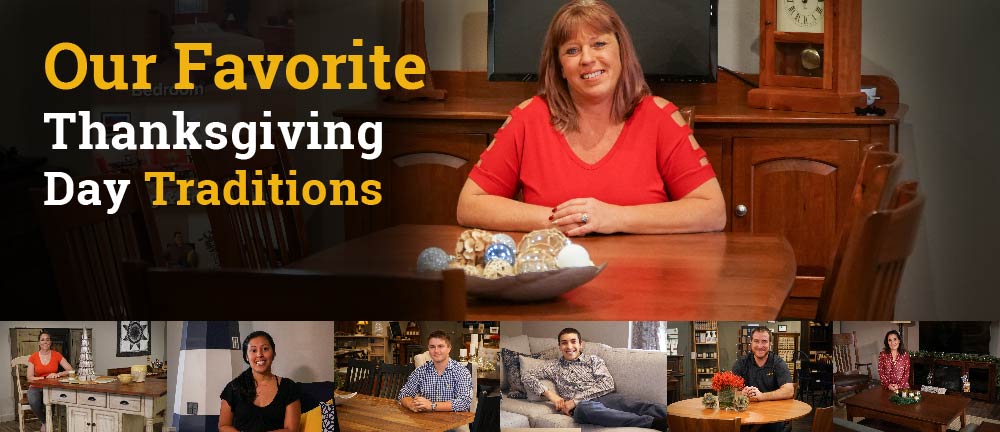 Our Favorite Thanksgiving Day Traditions
Whether it's cutting the first slice of turkey, watching the parade, or reciting a prayer before the meal, Thanksgiving Day traditions are treasured for bringing us together and creating beautiful memories that stay with us.
Our DutchCrafters family is sharing some of their favorite Thanksgiving Day traditions. Among them, a cooking contest, some coupon clipping, a double dinner day, and a nutcracker.
Kari-Jo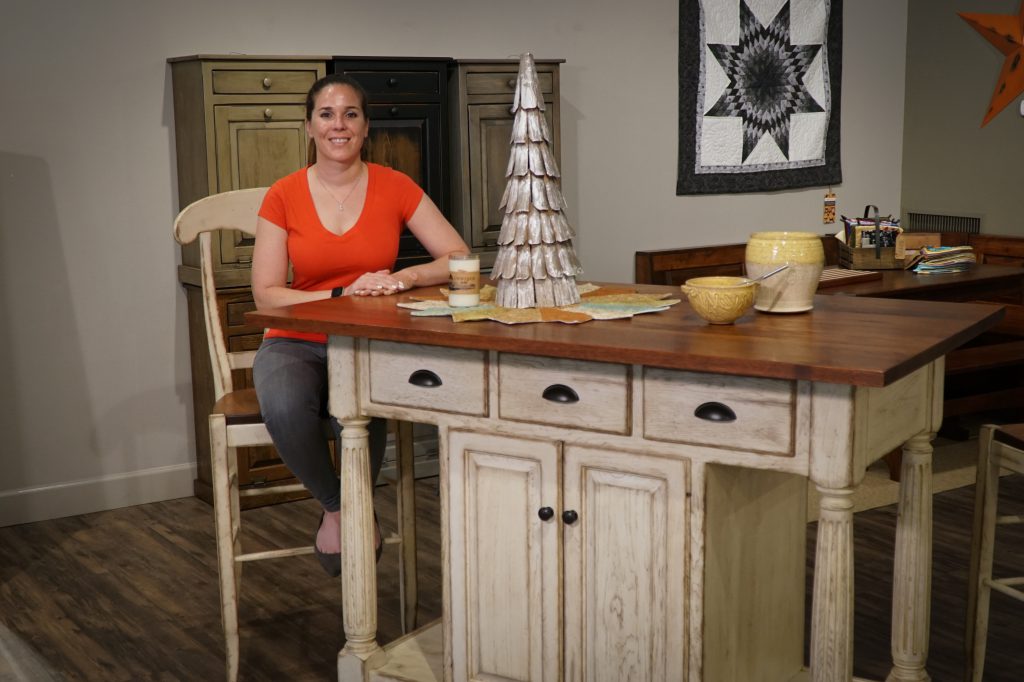 "Every year, each person in my family is responsible for cooking one part of the meal. This allows us to be creative, and involves everyone with the Thanksgiving dinner. We all talk about the part of the meal we made, and always have different dishes on the table. This is one way we bring the family together for Thanksgiving."
Ryan

"One thing I've always loved about Thanksgiving is preparing for Black Friday. My family has a tradition of getting together later in the evening, going through coupons, and then figuring out where we want to shop. Everyone participates, and it's a lot of fun to see what we can find. We enjoy each other's company, give thanks for all the blessings in our lives, and then have fun out on the town Christmas shopping."
Jake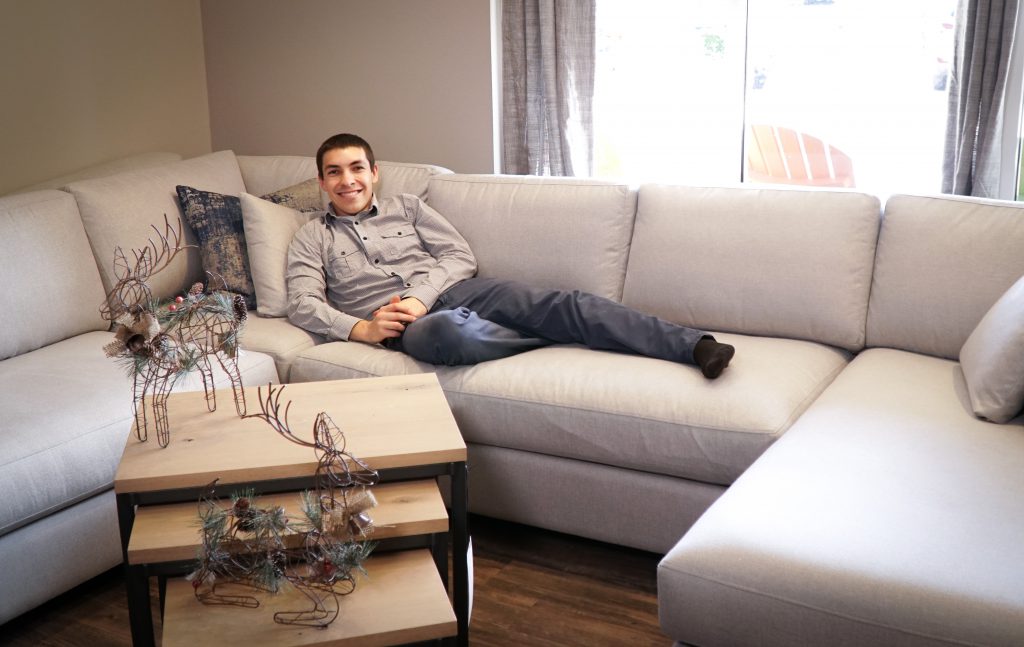 "In our family, Thanksgiving meant not one, but two meals of the traditional fare. On Turkey Day, we would gather in the morning, and after a few hours of preparation, settle in for a massive meal of turkey, ham, mashed potatoes and gravy, vegetables, and Russian Mennonite rolls called zwieback. After a break to nap or walk off a bit of the stomach discomfort, we would often play outside followed by card games until supper time rolled around. Then we would enjoy our second meal of the day, which for me usually consisted of leftover turkey sandwiches between zwieback buns, with whichever side dishes remained. After a full day like that, I would head home with a full heart and sore cheeks from all the smiling (and chewing)."
Maribel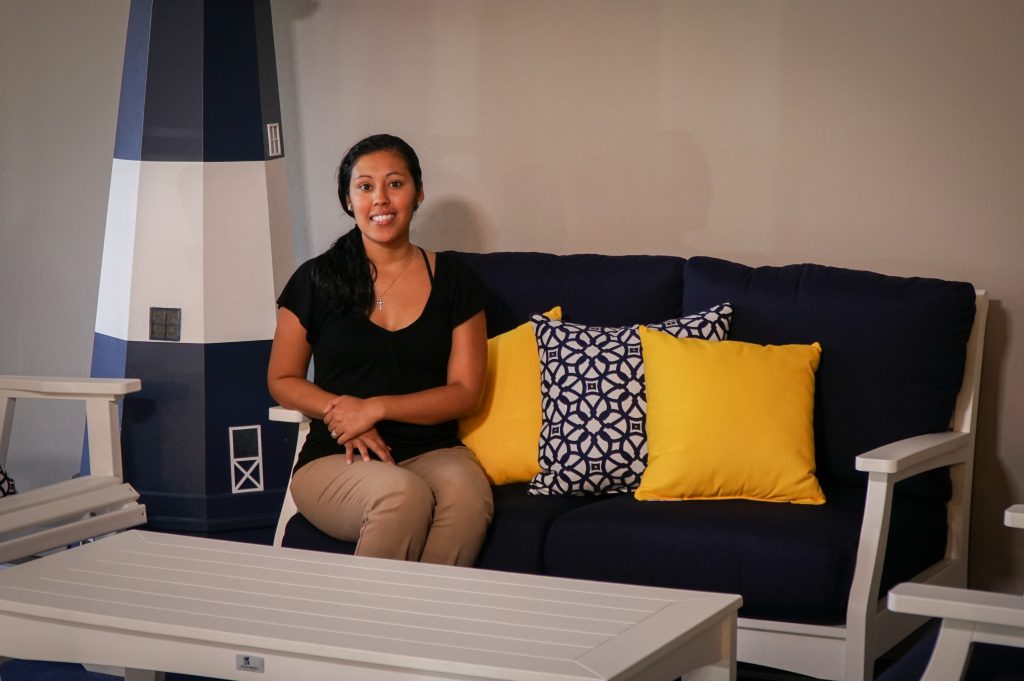 Maribel at the Berlin Gardens Classic Terrace Poly Set
"We all gather on the back porch. I love that there is such a variety of cultures within our big family, representing Guyana, Jamaica, Russia, Mexico, Cuba and America. All you hear is a variety of accents discussing a variety of topics. It's a time to catch up with family members. I love that Thanksgiving brings family together to celebrate."
Heather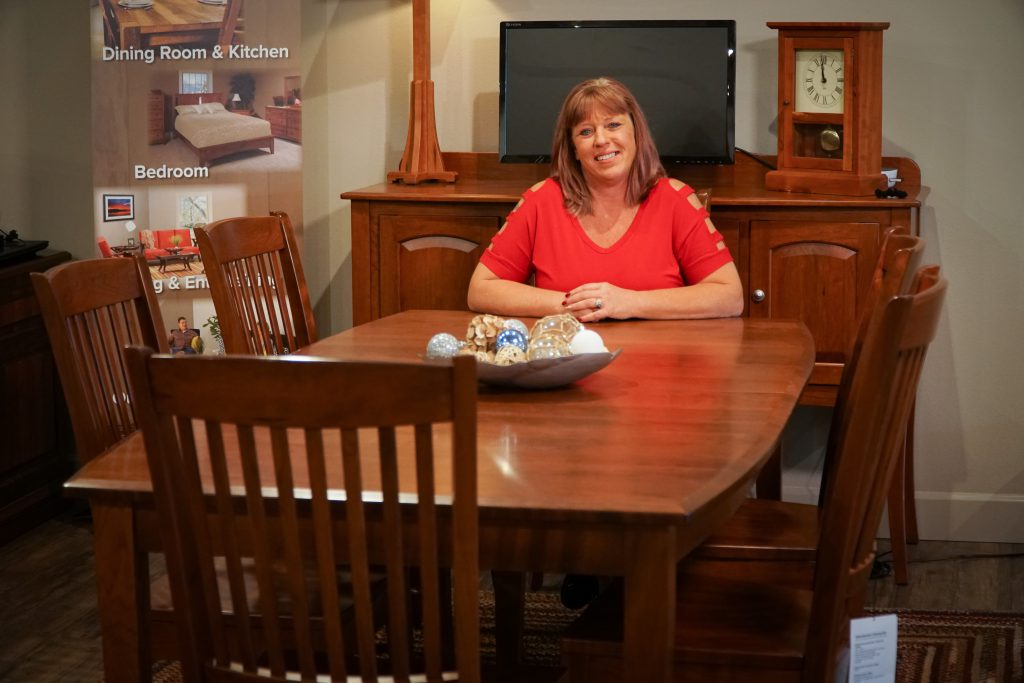 "When I was a child, we would all go to my grandma's house. There were usually 15 of us and we would start with watching the Macy's Thanksgiving Day Parade followed by football. My mom, grandma, and aunts did all the cooking. When everything was ready, we took turns going around the table saying what we were grateful for. Each year we would rotate who got to say the Thanksgiving Day prayer, which was always followed by lots of eating, talking, and laughing."
Derek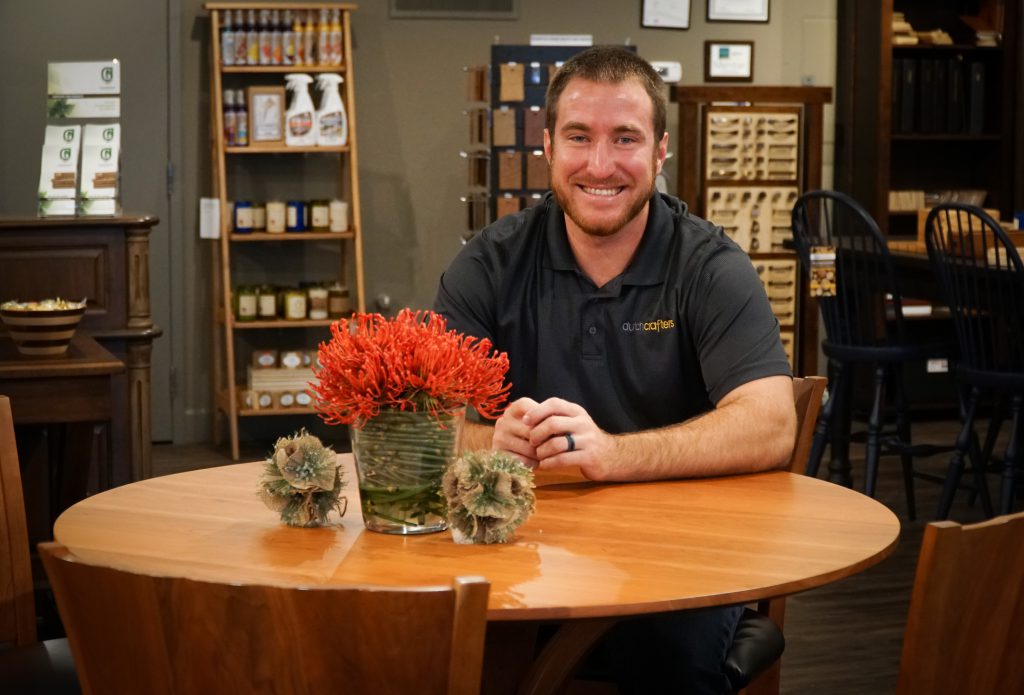 "We go around the table and tell what we are thankful for about the person seated beside us. This way we are thankful for everyone in our family. I always enjoy the games on Thanksgiving. We usually play card games, mainly Rook."
Beth
"For me, it was always about that nutcracker.
"When I was a kid, we went to my Aunt Julie's house in Brooklyn every Thanksgiving. Upon arriving, I received hugs from relatives, a pinch on the cheek from my Uncle Beard, and licks from my aunt's dog, Stuffy.
"A simple, silver plated, hand held nutcracker rested next to a basket full of mixed nuts on the coffee table. Almonds, pecans, hazelnuts and brazil nuts all fit perfectly in that nutcracker, but my favorite were the walnuts. I would crack them open one by one. Boy, was that nutcracker fun! I'd eat some and then place some on little napkins to take around to my relatives. If they declined, I would just leave them nearby in case they changed their minds. This was one of my favorite traditions as a child, because that nutcracker and basket were waiting in the same spot every year. While I used the nutcracker, I could hear Aunt Julie's hearty giggle and smell the turkey cooking to perfection in the oven."
From our family here at DutchCrafters, we wish you a happy and healthy Thanksgiving holiday with a table filled with your loved ones.