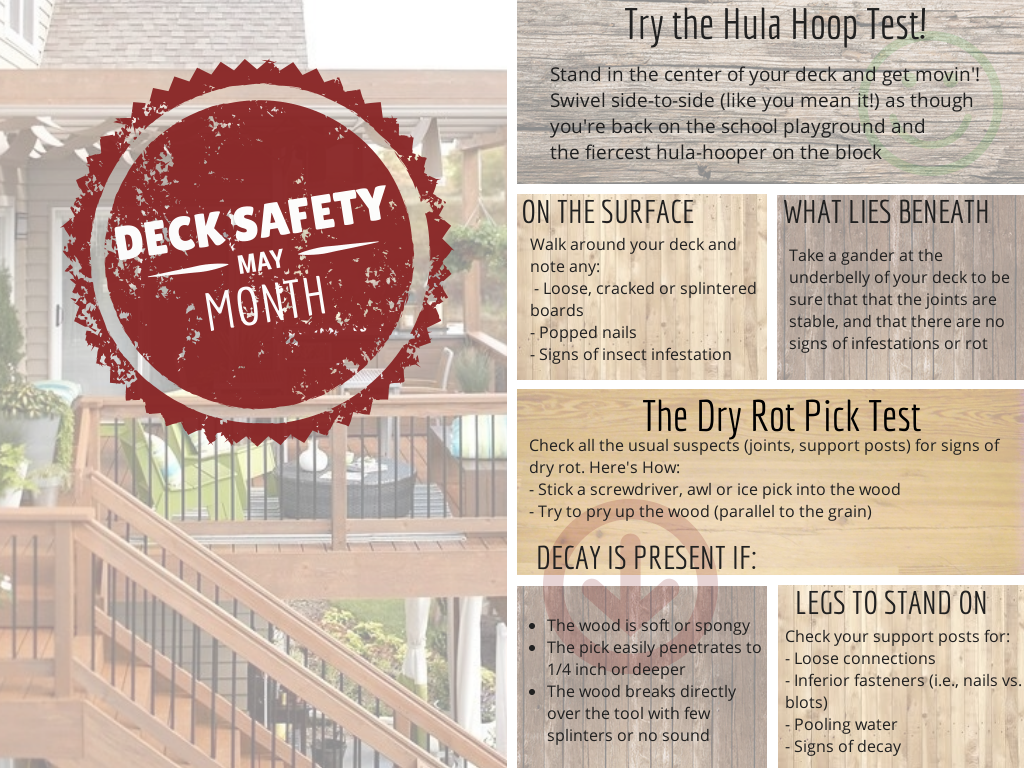 Five Ways to Check Deck Safety [Infographic]
Are you a Patio Partier? Take these precautions first.
As we get closer to Memorial Day, those of us lucky-ducks with decks are finally beginning to relish all of that warm, comfortable sunshine they let us enjoy.
And while it's tempting to jump right into barbecues and backyard bashes, be warned that our favorite summer oases can turn on us while they're left unattended over the long winter months.
So take some time to ensure everyone's security with a few deck-safety spot checks. Whether you're dealing with rickety rails or jiggly joints, check out the infographic above, follow the instructions, and fix the issues so you can really go all out (outside, that is).
Hooray, hooray — have a Happy May!
Once you've got your deck good to go, might we suggest a few DutchCrafters accents to go with it? From little light houses to luxurious loveseats, we might have just the piece to make your summer that much brighter!