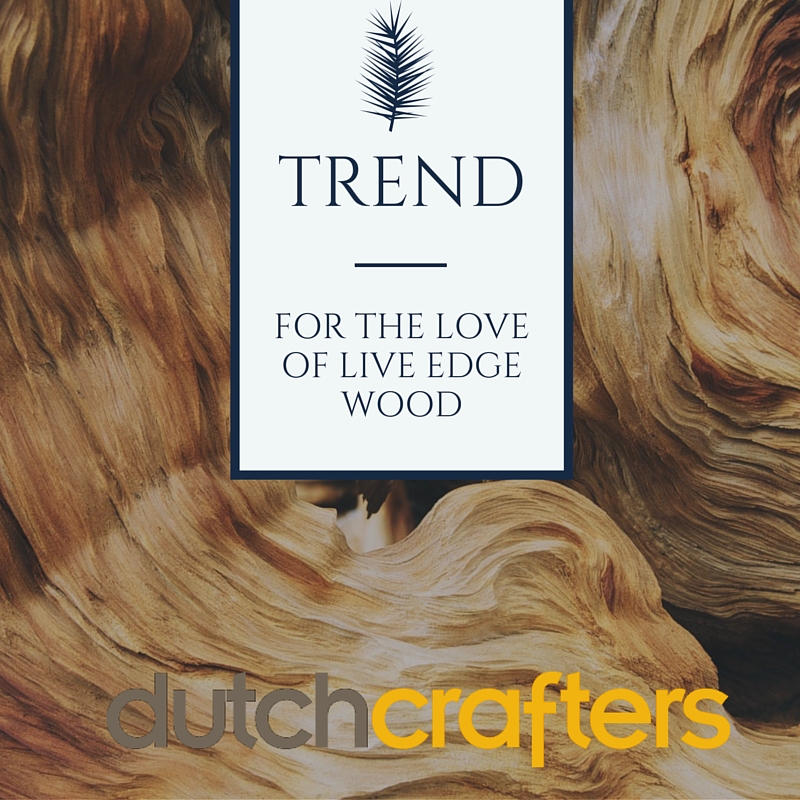 For the Love of Live Edge Wood
The interior designers of the world are abuzz with the variety of new designs featuring natural, raw or live edge wood. See the combinations causing all the commotion, and we'll point out a few key ways to embrace the trend along the way with some gorgeous live edge furniture as examples.
Both generous and gorgeous, live edge wood is heavy on warmth and singularity. The makers of the movement will tell you it can earn its way into style scenes from rustic to modern. Let's see how these sumptuous wood grain pieces that deliver a smidge of raw nature and along with a hefty dose of style.
Live Edge Wood Dining Tables
Well, of course, we start here. Let the soul of a tree bring life to the heart of your home with a dining table that gleams on Sunday morning as brilliantly as it glows under Saturday night's candlelight. Counter the hefty feel of the live edge table top by pairing it with light, airy chairs and legs, as shown in our Planked Live Edge Bar Table:
If you're blessed with a grand traditional dining room or a wide-open floor plan that can handle a heavy piece at its core, a more substantial table like our Amish Barstow Table with Live Edge can anchor your home in stunning fashion. Add chairs that err on the modern side, like these Sheridan upholstered Parsons chairs.
Live Edge Wood Desks
Adding interest and modern flair to your home office is a snap with a striking live edge desk. Our Amish woodworkers handcraft these unique pieces from the finest woods, all to suit your taste. Add the live edge bookcase to up the swank level, or use the smaller piece as the spotlight in a more traditional, or even a more feminine workspace.
Live Edge Wood Coffee Tables
Play with the shapes and finishes that suit your living room style — some are rustic, while others feel more modern or artistic in flow and semblance like the Kalispel Large Live Edge Coffee Table. The organic beauty of the wood and magnificent craftsmanship is dazzling and evident in these end, sofa and coffee tables.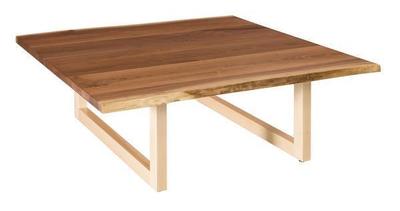 Looking for something a little less attention-grabbing, but no less stylish? Opt for a Frontier bench along a narrow wall, acting as an entry bench and a very welcome (welcoming?) surprise.
Did we mention the showstopping gleam on these live edge wood pieces? Just in case, here's a bonus shot of our Amish Handcrafted Live Edge Bench: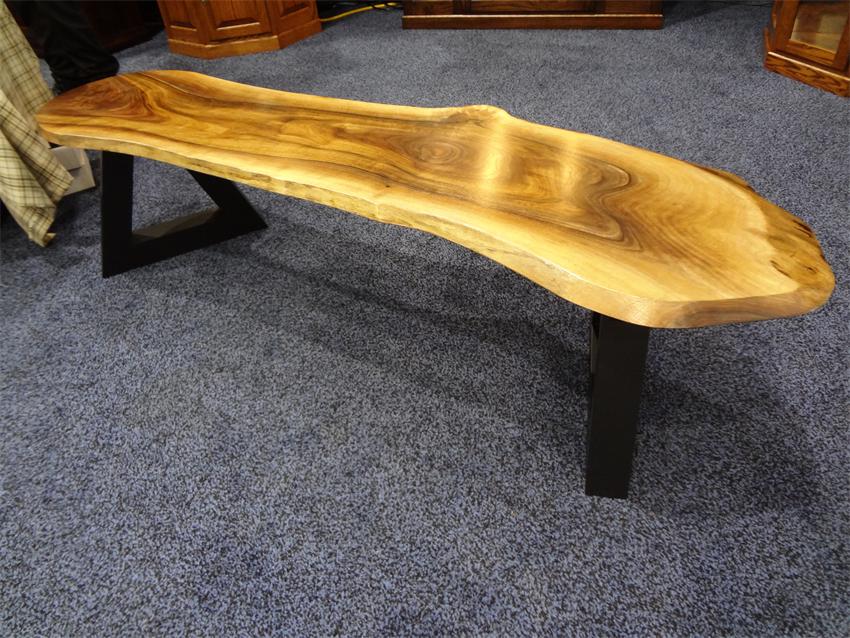 Oh, the glow! (Swoon)[/caption]