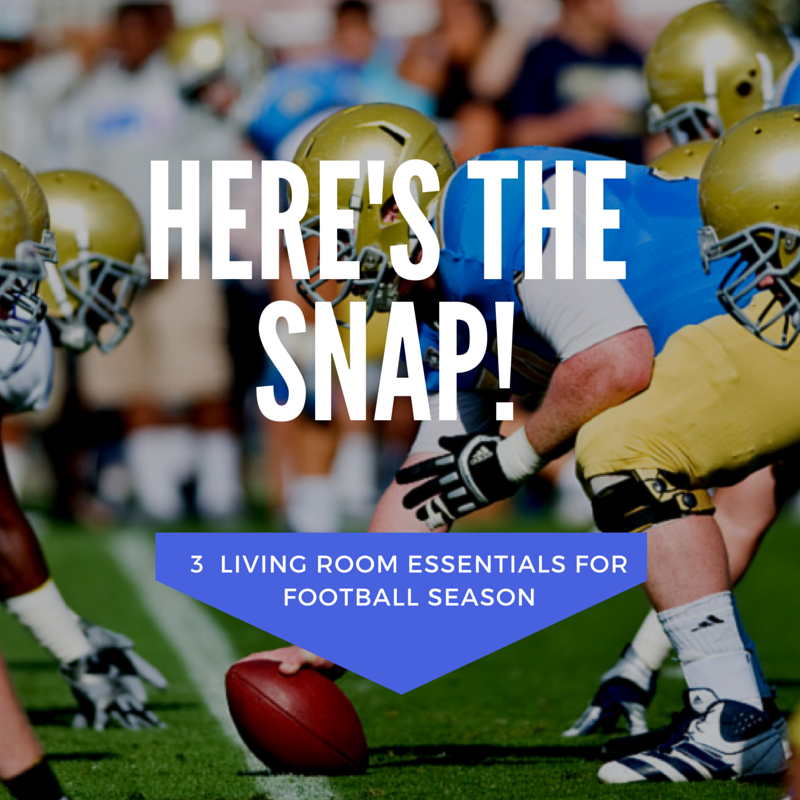 Here's the Snap! 3 Living Room Furniture Pieces for Football Season
Here's the Snap! 3 Living Room Furniture Pieces for Football Season
It's almost here! With the opening game of the NFL mere weeks away, the nation is gearing itself up for a season of incredible moments and excitement. If your place is home base for your squad this season, there are 3 living room furniture essentials you'll want to have in place for the big games.
Here's our list for lively living rooms, every one of them handcrafted to perfection by dedicated Amish woodworkers right here in the USA!
1. Take A Seat
Before you can find yourself on the edge of your seat, you must first find yourself on a seat! Our range of living room seating, including sofas, loveseats, and more, is designed to bring decades of comfort to the family living room. Their deep foam cushioning, hand-cut upholstery, and heirloom solid wood frames mean that no matter how tense things get in the late season, these pieces will remain strong, stable, and ready to provide some much-needed rest no matter the season's outcome.
2. They're Not Just For Coffee
No game would be complete without food and drink to keep the team going while the clock ticks down. Our range of solid wood coffee tables, side tables, and end tables is designed to add new dimensions of beauty and storage to the living room for decades to come. We're proud to offer a huge range of styles – from traditional Mission to contemporary to transitional Shaker – fit for almost any décor scheme, with most of our pieces offering customization options to ensure a perfect fit with the rest of the room.
3. Game On!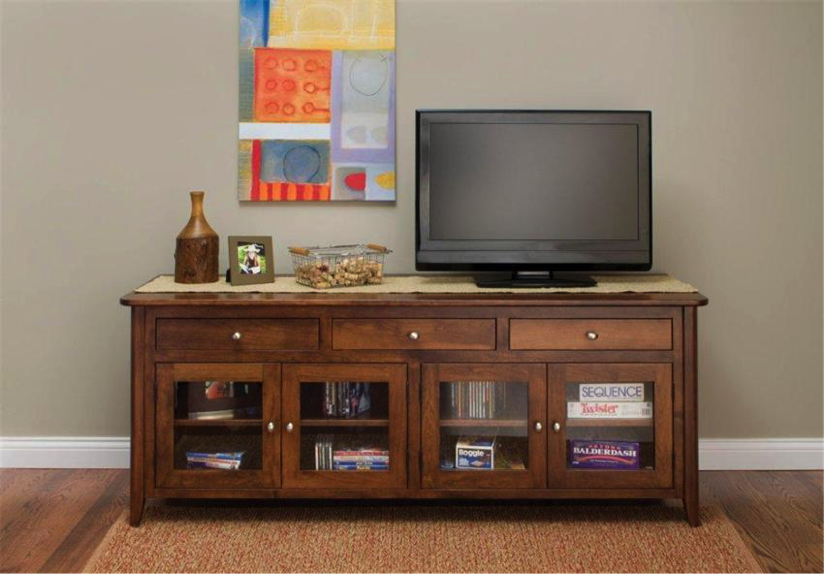 The Springfield TV Stand brings modern style to a traditional, time-honored design.
Without a way to watch the game, there would be no game day at all. We've been talking a lot about our entertainment centers lately – take a trip back to the start of our own living room furniture season here.