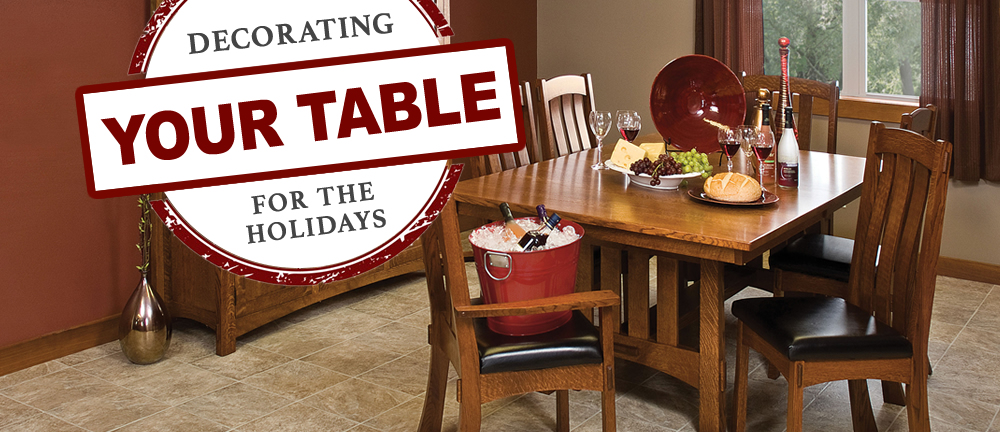 Decorating your Table for the Holidays
Sprucing up your space for the upcoming holidays can be as simple or lavish as you like. Do you like to go all out starting in September? Or do you prefer to just add a few pops of the season here and there? Even if you're somewhere in the middle, there are plenty of ways to get your home up to seasonal speed.
Your dining table is sure to serve a central purpose during the holidays. Family and friends alike will gather there, so you'll want to make it as warm and inviting as possible. From the start of fall to the end of the year, we're dreaming up our favorite ways to decorate your table.
Handsome Harvest
Welcome the new season with your favorite harvest-themed items. This can range from a neutral spread of white pumpkins and pinecone-filled vases, to traditional orange pumpkins and leaf garland, or a mix of both!
The USA-Made By Grace Alone 24" Wall Sign is a great option for your harvest table, shown in a bold burgundy suited for the season.

Create a handsome harvest-theme on our Amish Saratoga Trestle Table.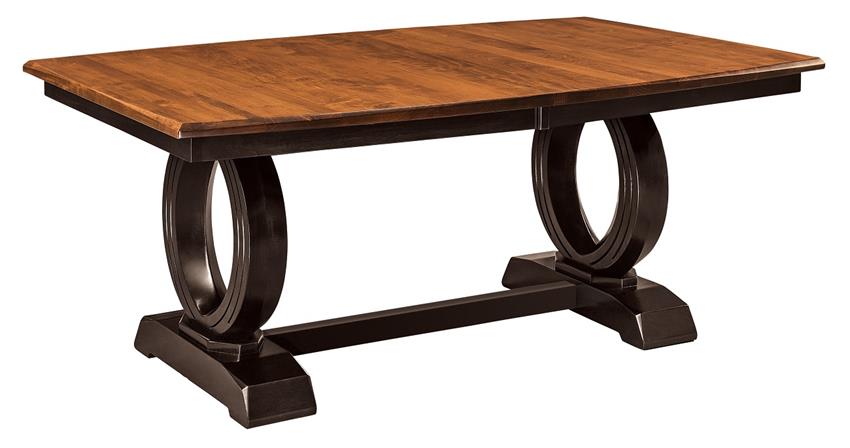 Handcrafted Hallows' Eve
Hosting a spooky soirée? Go beyond the punch bowl to create snacks that serve multiple purposes. We recommend gathering a few clear containers and filling them with your favorite candy. Try to stick with a cohesive color theme so all of the deliciousness can act as décor as well.
Plenty of miniature pumpkins and orange flowers add warmth to this Halloween look.
Guests will be able to easily access their favorite treats displayed on our Amish Kingsley Single Pedestal Dining Table.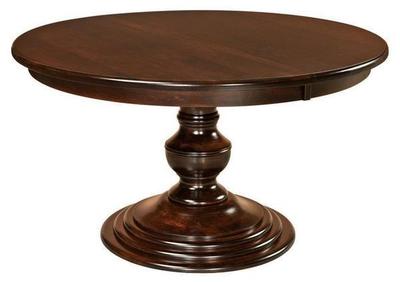 Grateful Gathering
The most important meal of the year needs a tablescape to match. Because your culinary creations will be taking up most of the space, keep it simple with a few accents. Candles are a must for creating dreamy lighting, while place cards are a great way to keep things orderly.
Add a table runner like our Quilted Block Table Runner With Batik Fabrics for a no fuss option that will suit any Thanksgiving theme.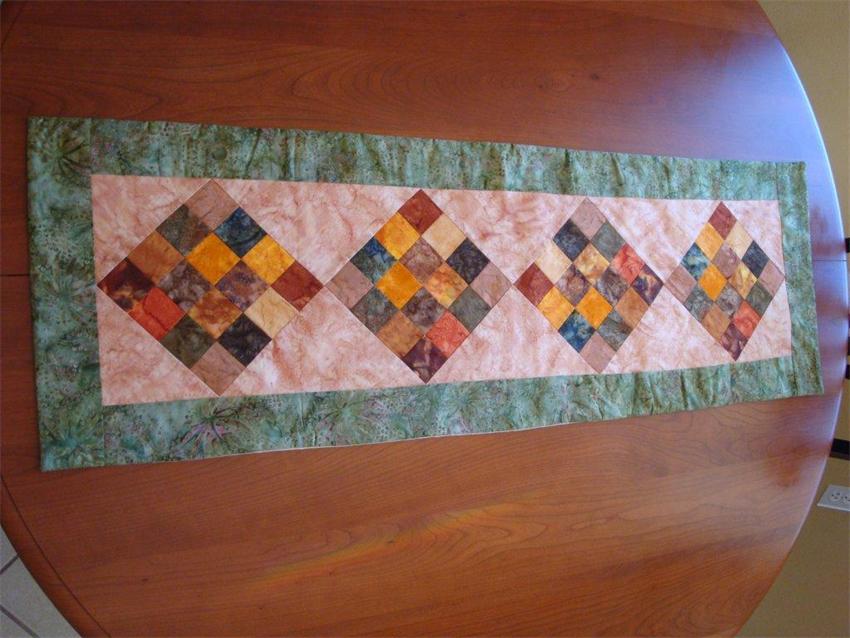 We picture these lovely ideas looking great at the Amish Reclaimed Barn Wood Dining Table.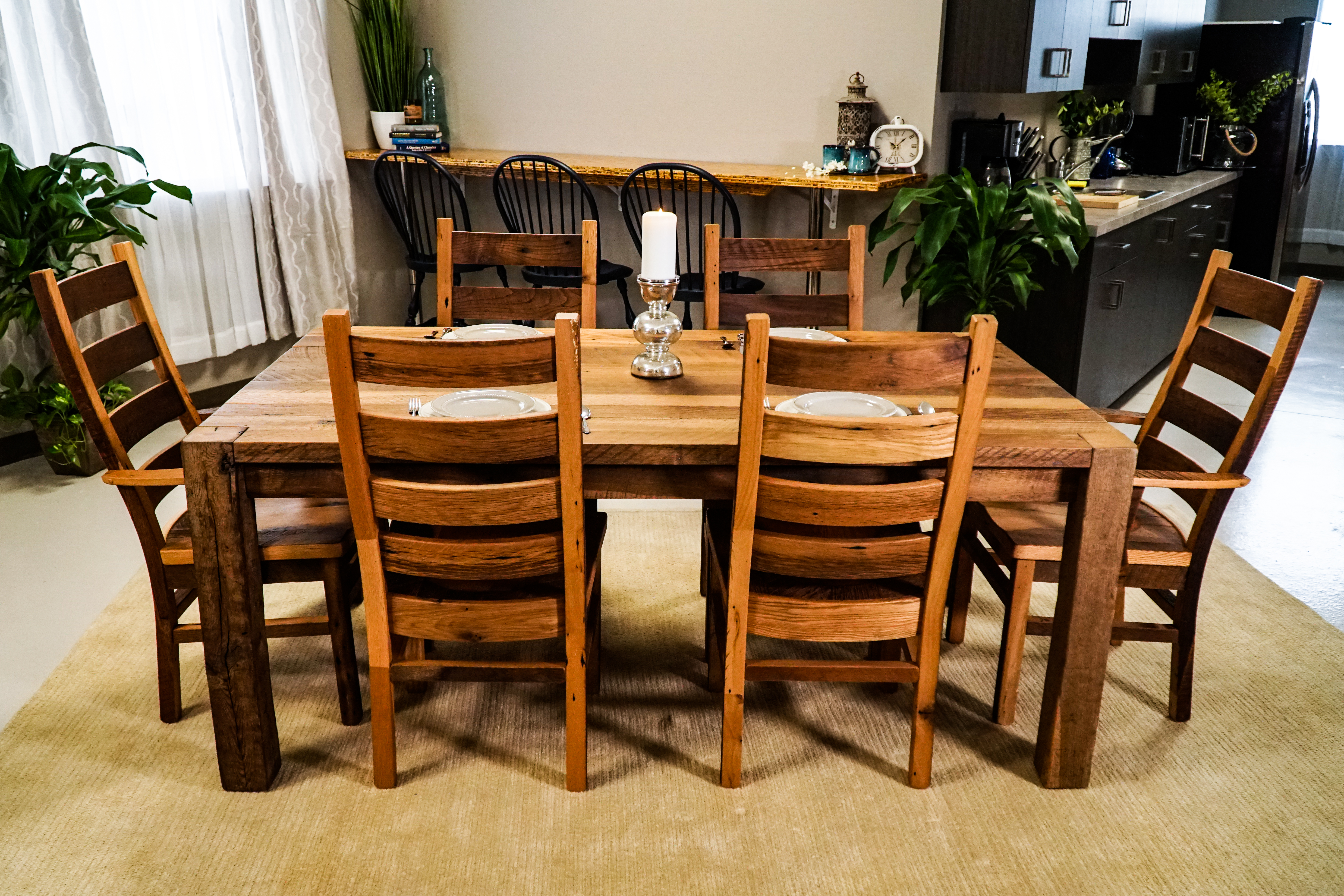 Learn more about reclaimed wood by viewing the video below.
Cozy Christmas
Create a winter wonderland once the gift-giving holidays roll around. Special touches on your table add an inviting element that complements the opening of presents.
A few leftovers from your tree are all it takes to create a memorable tablescape. Fill vases with ornaments and tie a festive bow around them for some seasonal sparkle.
Our Ruff Sawn Tahoe Dining Table is perfect for holiday hosting, with over 20 sizes to suit any gathering.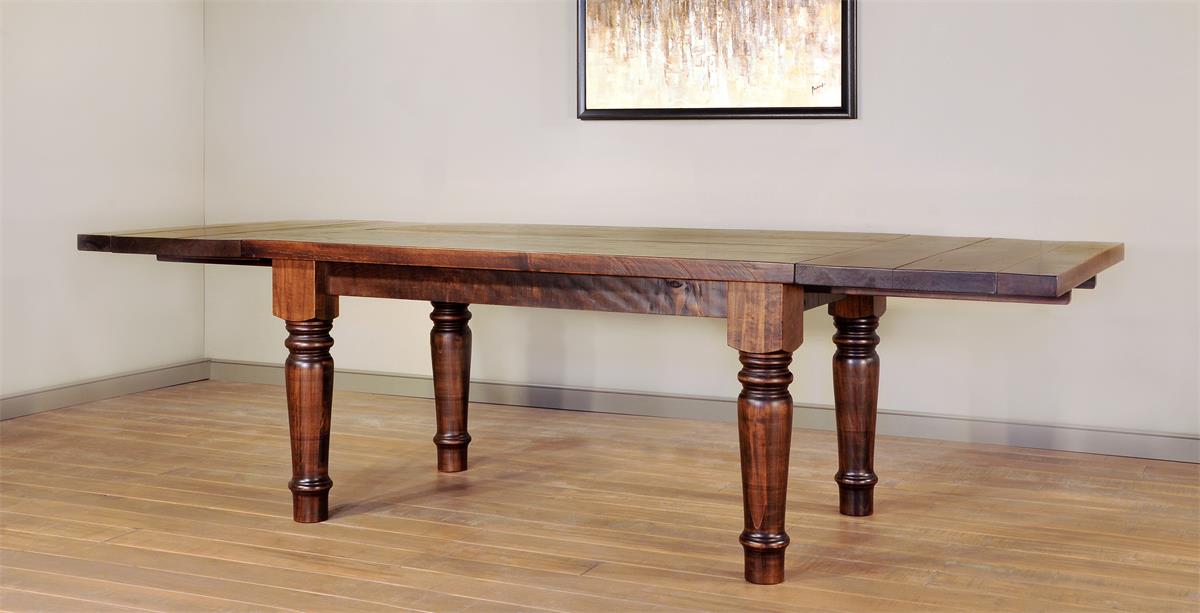 Keen on 2017
End the year in style. A New Year's-themed table should offer all of the sparkle that midnight promises. Play up your choice of silver or gold in accessories like glitter candles and festive tinsel. Spread party favors like noisemakers across the table to have ready for the big countdown.
The Amish Christy Extension Dining Table shines in our Sarasota Showroom and will look great decked out in your New Year's Eve style.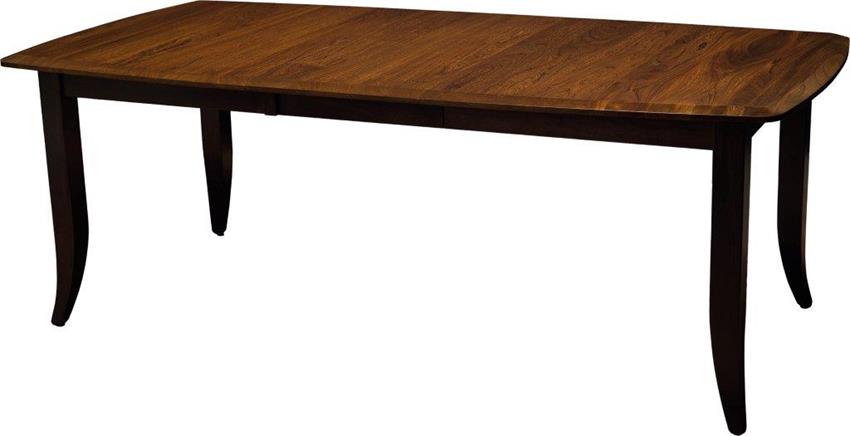 Be sure to take a peek at our American made dining chairs for comfort throughout the seasons. Read our dining chair guide to help you select perfect chairs.
The center of your gatherings can be easily spruced up with just a few meaningful details. Let handcrafted furniture inspire your tablescapes.