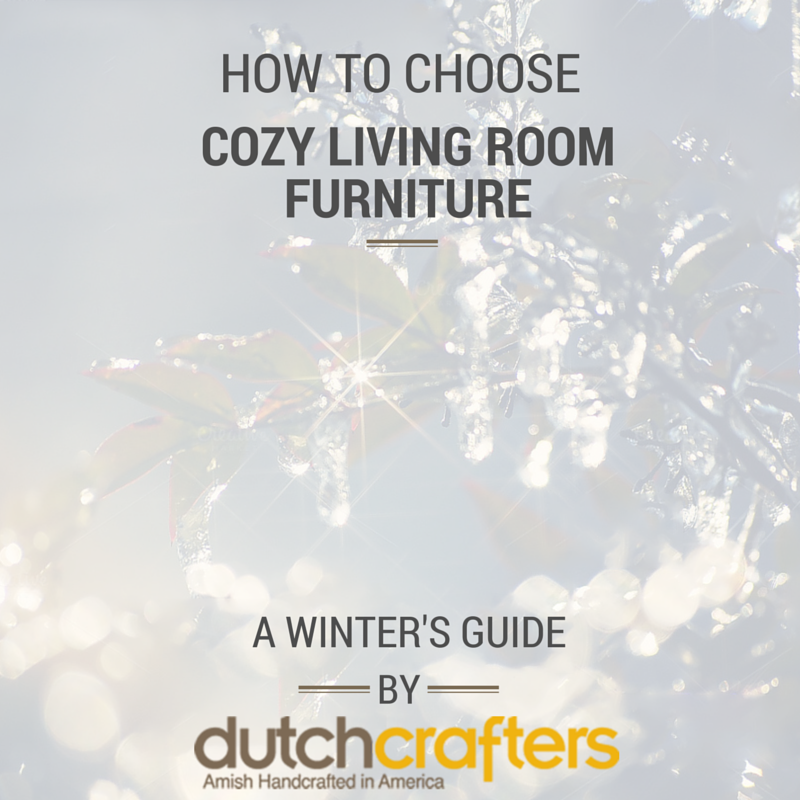 How to Choose Cozy Living Room Furniture: A Winter's Guide by DutchCrafters
It's cold, frosty, and bitter outside, and you're thinking "tea with slippers" will be the order of the day through March. Here are three ways to choose cozy living room furniture that matches your mindset (and will still wow come springtime).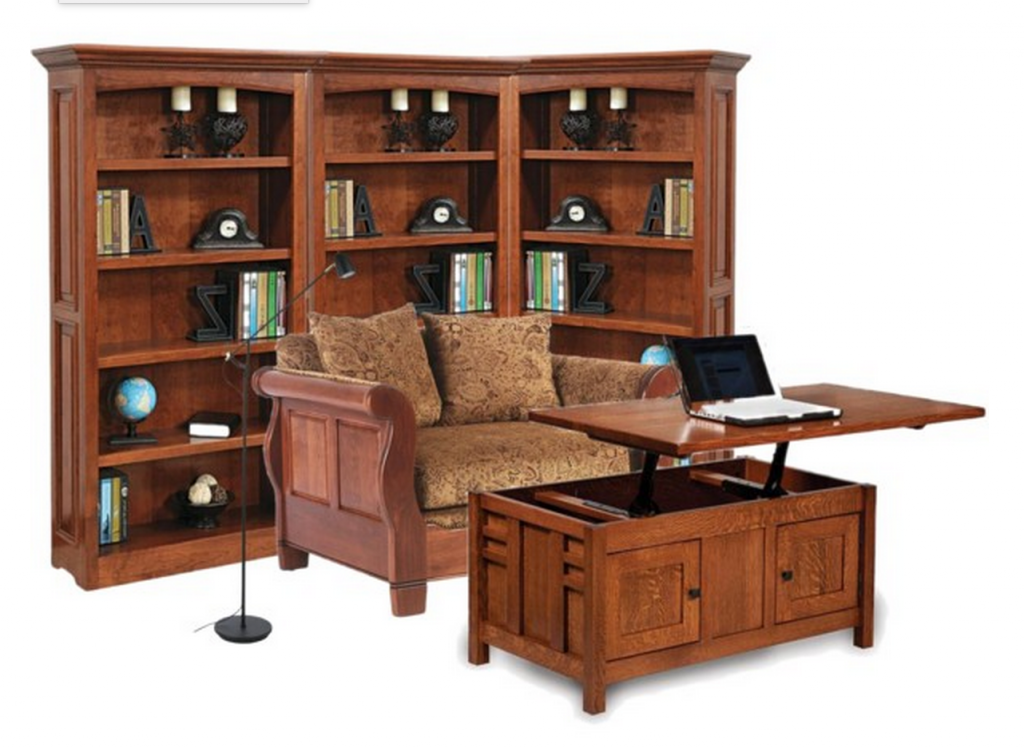 1. Choose solid wood sofas and chairs with oversized proportions
This sleigh chair is a great fit for one or one plus – as in, plus a child or two, plus a pet or two . . .  Add in a lift-top coffee table and you don't even have to scoot forward to reach for a steaming mug! Of course, a cozy corner nook like this feels even better when it's surrounded by everything you need and love. For reading, you won't find a better idea than a classic bookcase or two, or three. If you must, your laptop and a highly portable lamp are right at your fingertips. Grab a blanket and call it an afternoon!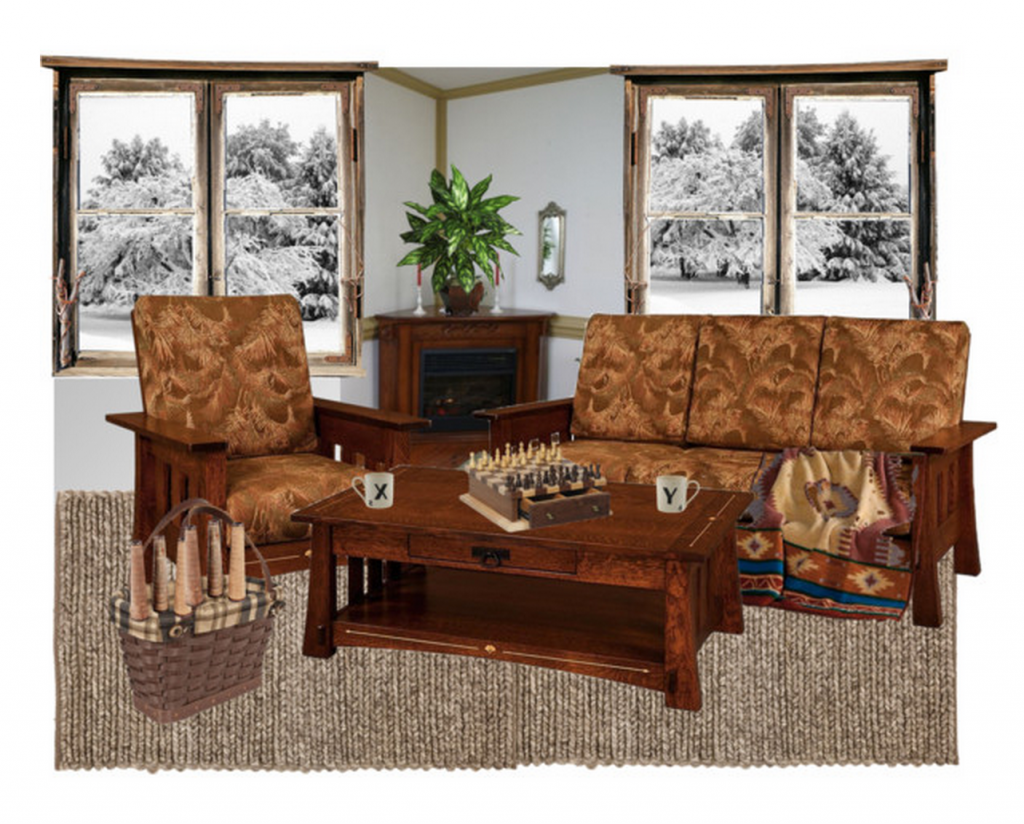 2. Choose warm solid wood furniture in matching tones and designs
If cozy & comforting is what you're after, then Amish living room furniture sets will serve you well. Think of it this way: your taste buds are very interested in lots of contrasting colors and spices, but your tummy is comforted by mild, similar flavors that blend together (like soup!). Your eyes work the same way – they may love to look at bright, dancing art and shapes, but they're soothed by furniture in the same tones and style. Here, we've chosen a Mission sofa, Mission coffee table and Mission chair in the same wood & stain, then added a matching fireplace mantel.
If that all feels a little too matchy-matchy for you, just keep warm wood tones in mind, throw in lots of greenery, and keep a throw blanket and a few pillows handy – that will put you well on your way!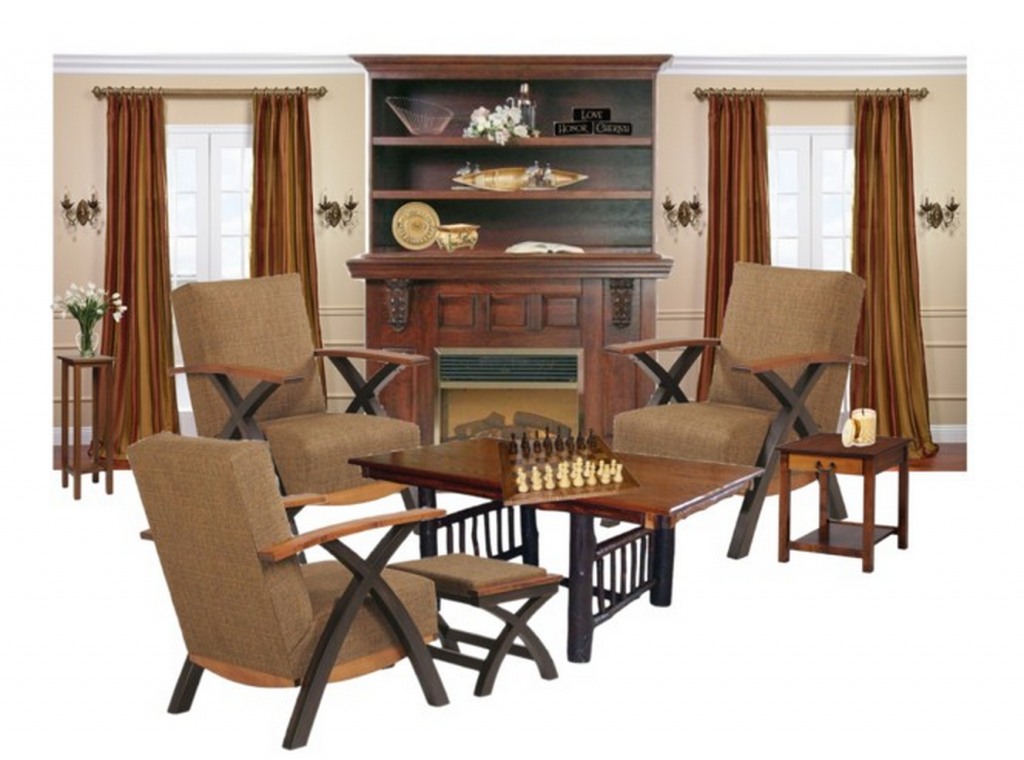 3. Choose cozy fabrics and plenty of classic decor
If you ever wanted permission to add clutter to your space, we're giving it to you now: Just as the oversized chair above feels cozy, so does an overstuffed room! Haul out your favorite trinkets, baskets, collections, frames, bowls, vases . . . as long as it's classic (and not chintzy) your room of comforting lovelies will feel homey and personal. We love a fireplace with a built-in bookcase for just this sort of reason – it's a clean, sophisticated (and warm!) way to display your treasures.
If you're worried about overwhelming guests with stuff-n-things, no need – we've chosen some elegant criss-cross chairs that take the visual weight out of the room, while keeping the cozy vibe with soft fabric. The rustic coffee table and end table serve the same purpose of open leg space, while the long, luxurious curtains keep out the cold and visually "wrap" the room.
In truth, choose cozy living room furniture that makes you feel good — heck, if it's neon pink then it's neon pink! — and chances are pretty good that if it makes you feel snug as a bug in a rug, then your guests will feel that way, too.