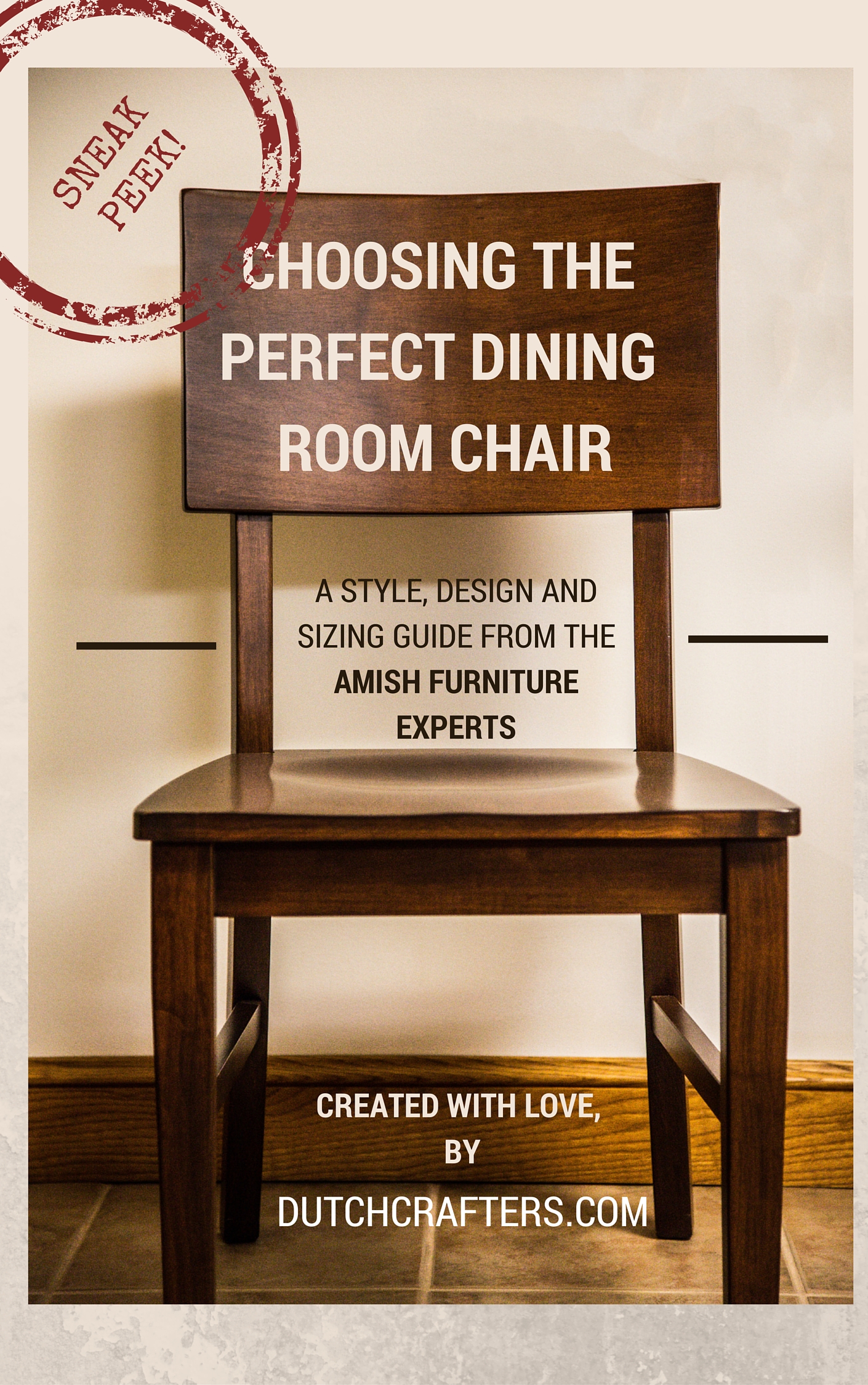 How To Choose the Right Dining Room Chair Size
Choose the Right Dining Room Chair Size
Families spend hours sitting around the dining room – relaxing, studying, eating, and sharing stories. Make sure yours is comfortable.
MEASURING FOR YOUR CHAIRS
An Excerpt from the upcoming eBook:
Choosing the Perfect Dining Room Chair – A STYLE, DESIGN AND

SIZING GUIDE FROM THE

AMISH FURNITURE

EXPERTS
Be sure to measure your dining room space and table before you purchase your Amish chairs. When you are planning how many chairs to seat around your dining table, plan for 24" to 30" per person for plenty of room for your guests. You can also add 5" to 6" to the overall width of the chair to allow for plenty of space at the table so your friends and family don't feel too jam-packed. The table type also will influence how many chairs will fit. Pedestal tables and trestle tables will allow more room than leg table where the chairs will have to fit between the table legs.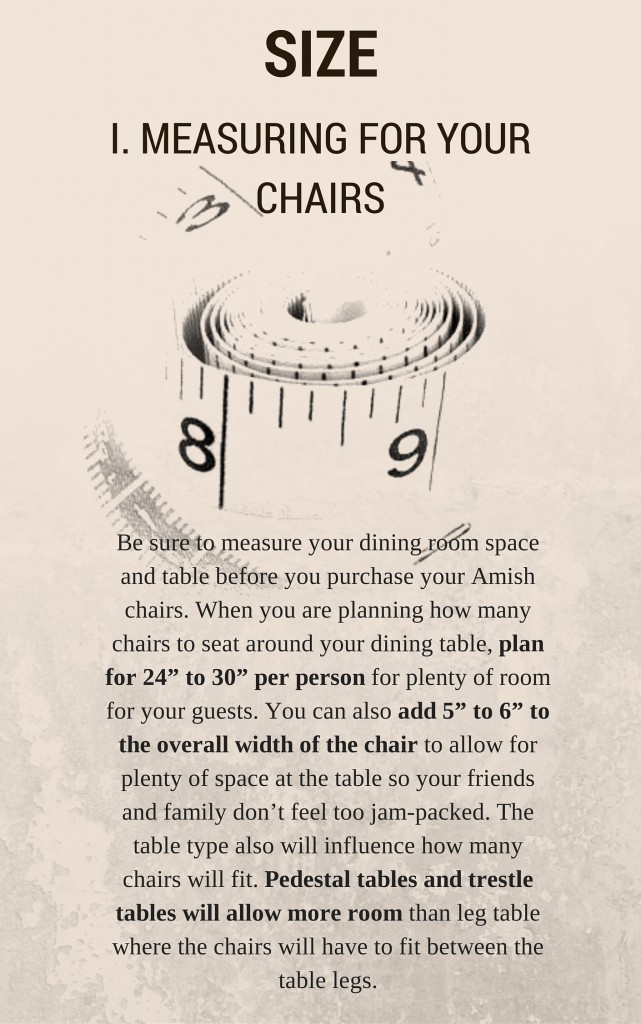 Once you've chosen the right dining room chair size, you're ready for the next step! Tune in later this week, and be sure to check our FaceBook Page for dining room features all week long!
Featured Chair: Amish Dining Room Chair – not exactly the most creative name, is it? 🙂