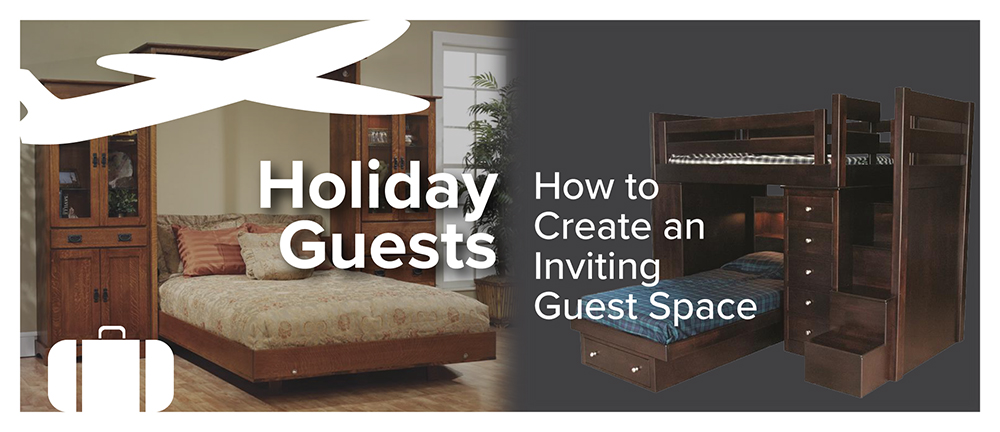 Holiday Guests: How to Create an Inviting Guest Space
Got guests?  If you've got friends and family planning to stay with you for the holidays, we've got the goods on creating a warm, inviting guest space with solid wood Amish furniture.
It's quite possible that as you start thinking about your holiday menu, the perfect gift for that family member who has everything, and the holiday recitals you need to attend for the kids, Great Aunt Ida will plan on coming to visit for a week smack dab in the middle of it all. Don't worry, we've got a list to help guide you with guest room furniture options that fit the bill.
Getting Your Guest Room Ready
Furnishing a guest room means selecting furniture that is warm and inviting, and will work for you. All of our solid wood Amish furniture is built with function and family in mind. Customizing your selections is what we do best, with the little details making all the difference.
Begin with a Bed
Beds that offer storage and save you space are ideal for a guest bedroom. The Amish Old Mission Murphy Bed provides a stylish foldaway bed with optional bookcases to provide reading material for guests.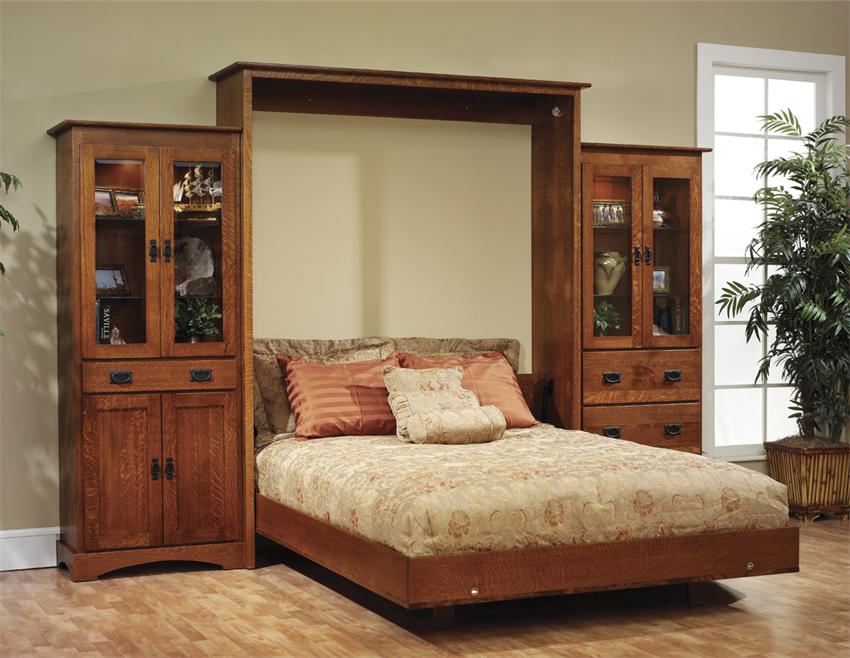 With a bookshelf, storage drawers and a mini-wardrobe included, the Amish Deluxe Bunk Bed with Storage provides room for guests to get organized, not to mention how fun it is for visiting cousins to sleep in bunk beds!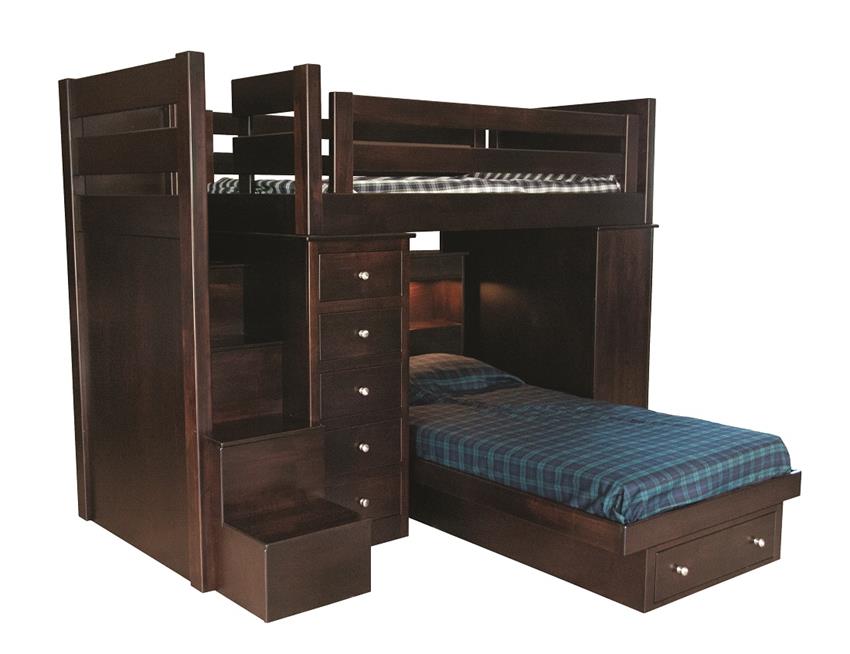 The six-deep drawers of the Amish Modern Platform Storage Bed provide room for guests to unpack and prevent the uncomfortable feeling of living out of a suitcase.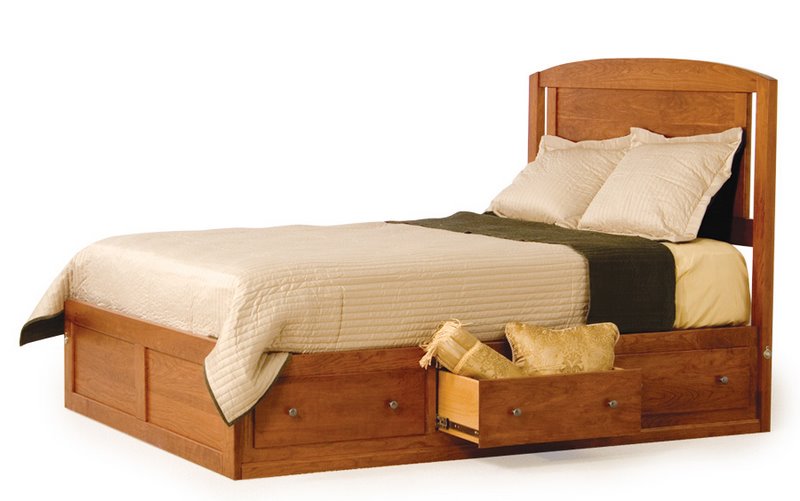 Create a Closet
Tuck suitcases away and provide guests with room to hang clothes in the Amish Torrent Mission Wardrobe Armoire Built in solid wood drawers are perfect for storing extra blankets and pillows. Supply some hangers and tuck a bathrobe inside to offer guests some extra comfort.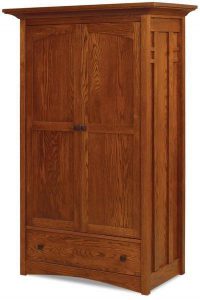 A chest of drawers like the Amish Redmond Wellington Chest of Drawers provides space for guests to organize clothing for their stay. Tuck extra blankets in one of the bottom drawers.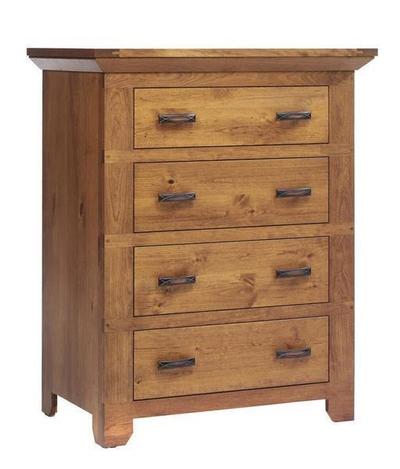 Select Some Seating
Provide guests with a place to lounge after a long car or plane ride. The Amish Mission Prairie Chair Bed opens up to a bed for guests to catch a nap.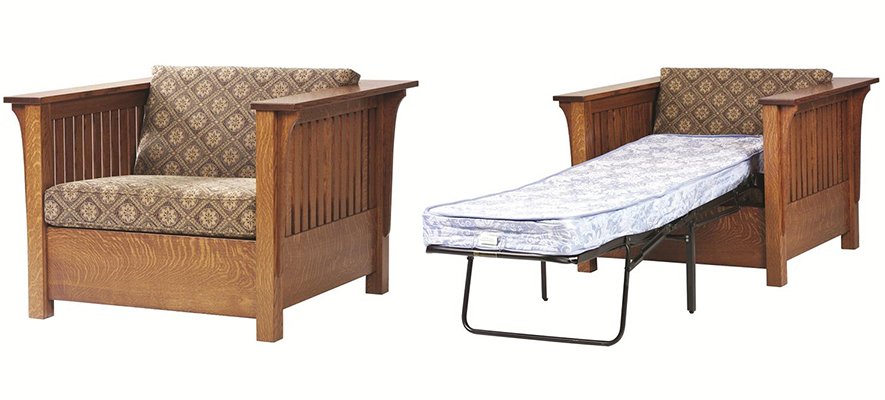 Provide a Nightstand
The Amish Shaker Nightstand with Four Drawers provides room for fresh cut flowers, a clock, lamp and books.  Leave some water and snacks out to quench late-night thirst and cravings.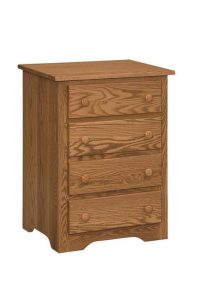 Add a Mirror
Let guests review their wardrobe as they get ready for an evening out with the Amish Victorian Full Length Cheval Floor Mirror to show their sparkling reflection.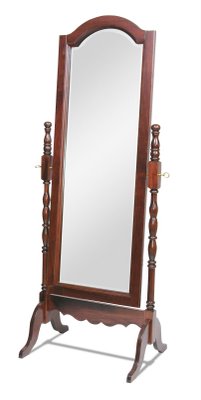 Create a Coffee Corner
Perhaps your visitors rise early. Provide a coffee and tea station in their guest room with the Amish Hardwood Bar Cart to help serve. This way they won't wake the rest of the house while moving about in the kitchen.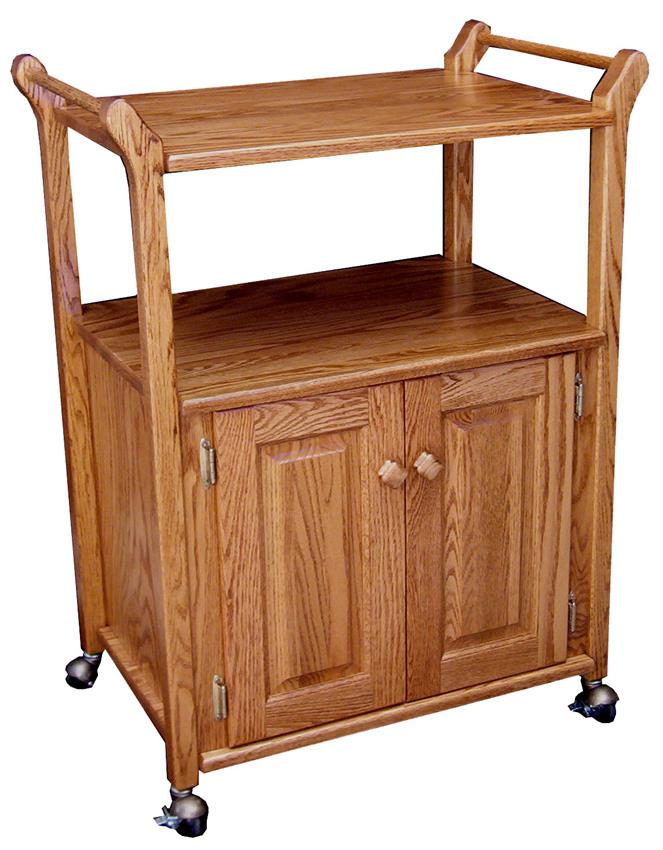 Gear up in the Guest Bathroom
Keep extra fluffy towels with a basket of toiletries that guests may have forgotten in the DutchCrafters Exclusive Contadino Bathroom Vanity. Be sure to include some handmade moisturizing goats milk soap for them to enjoy.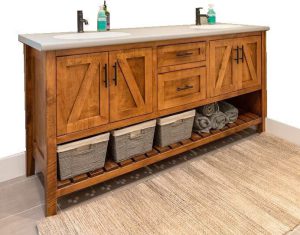 No guest room? No worries. Supply your den, family room, or living room with The Amish Mission Prairie Sofa Bed that performs double duty as a luxury sofa and cozy bed.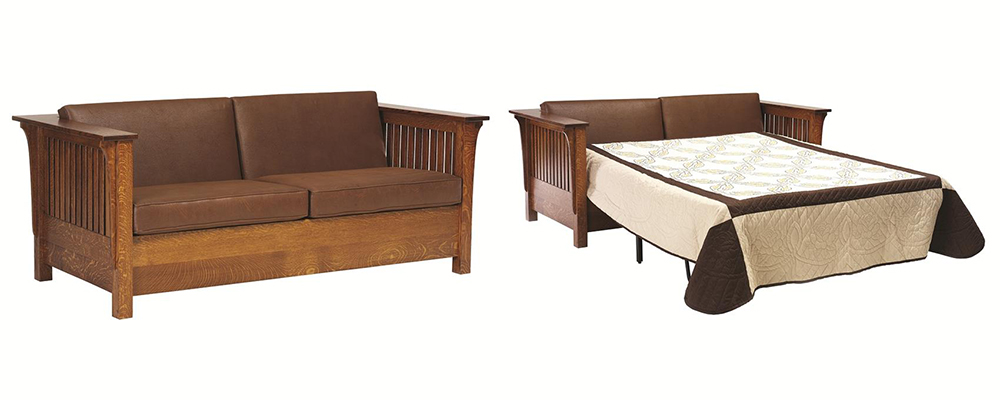 Keep family and friends comfortable and happy during their holiday visits with Amish-made furniture.