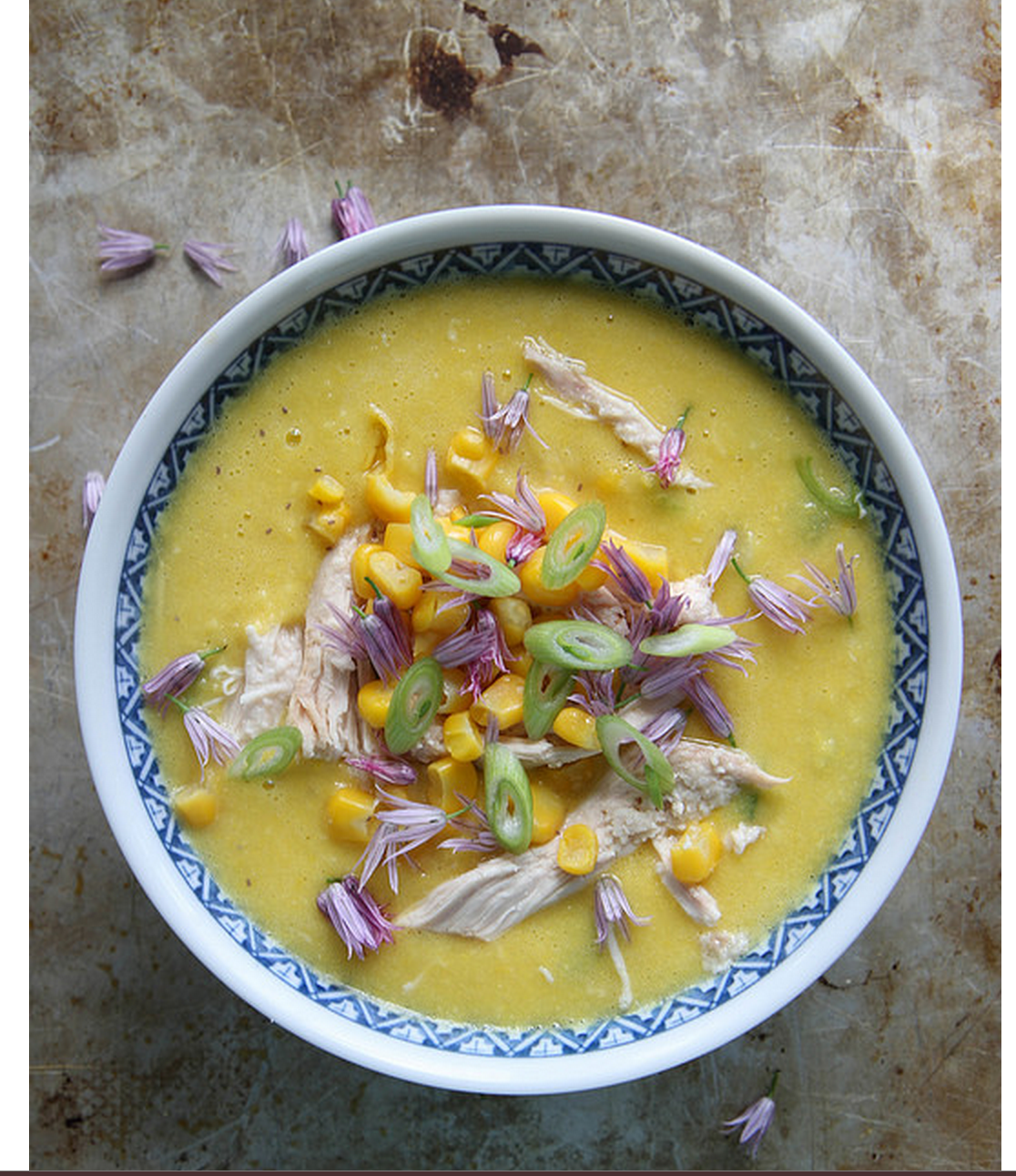 Labor Day Menu: Down-Home Cooking 5
Consider this feast a Labor Day labor of love. Next up: Chicken Sweet-Corn Soup, straight from Pennsylvania Dutch Country!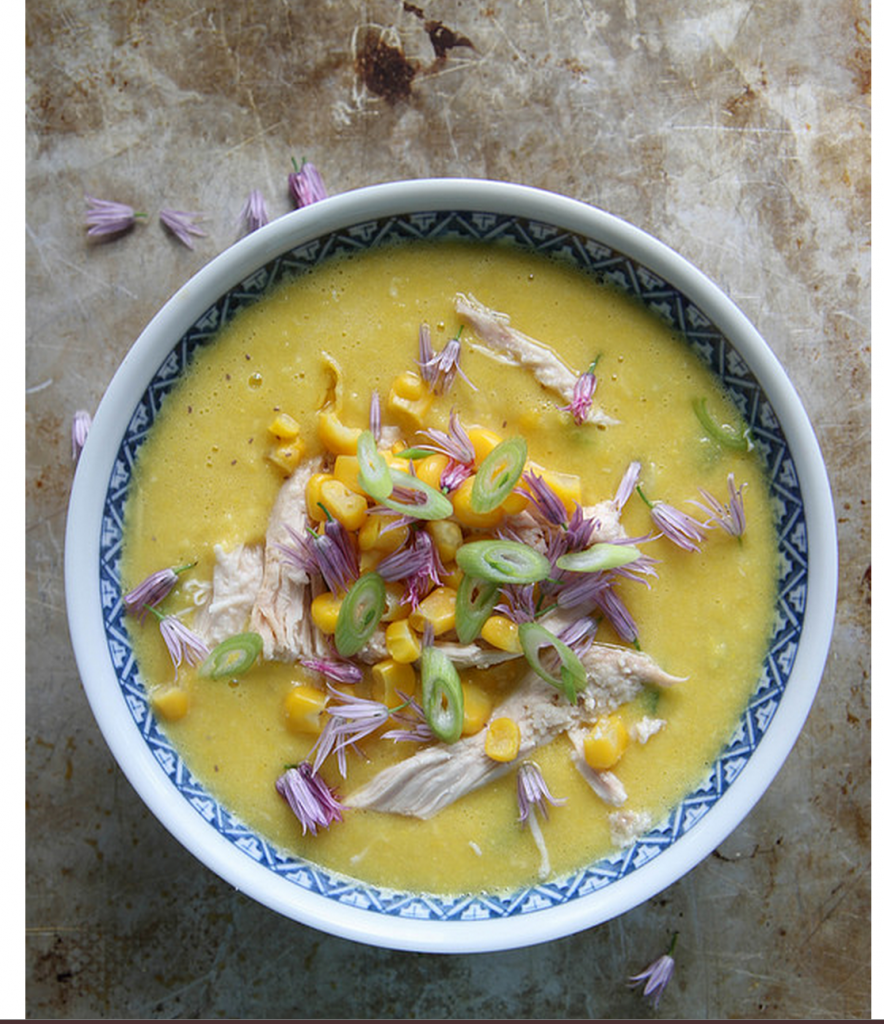 Chicken Sweet-Corn Soup
Author:
Prep time:
Cook time:
Total time:
A delicious summer corn recipe straight from Pennsylvania Dutch Country!
Ingredients
2 tablespoons vegetable oil
1 yellow onion, chopped
2 cups water
4 cups chicken broth
2 pounds sweet corn (I used 2 bags of frozen organic sweet corn from Trader Joes)
2 cups shredded cooked chicken breast
4 green onions, thinly sliced
kosher salt
Instructions
– In a large pot, add the vegetable oil over medium-high heat.
– Add the onions and sprinkle with kosher salt and sweat for about 5 minutes until the onions have softened. Add the water and broth and simmer for 10 minutes.
– Puree the frozen corn and the very hot broth and onions to the jar of a blender and puree on high until the soup is very creamy and smooth. You will have to do this in batches.
– Then transfer the soup back to the pot and gently bring the soup to a simmer.
– Add the chicken and the green onions and mix together. Season to taste with kosher salt.