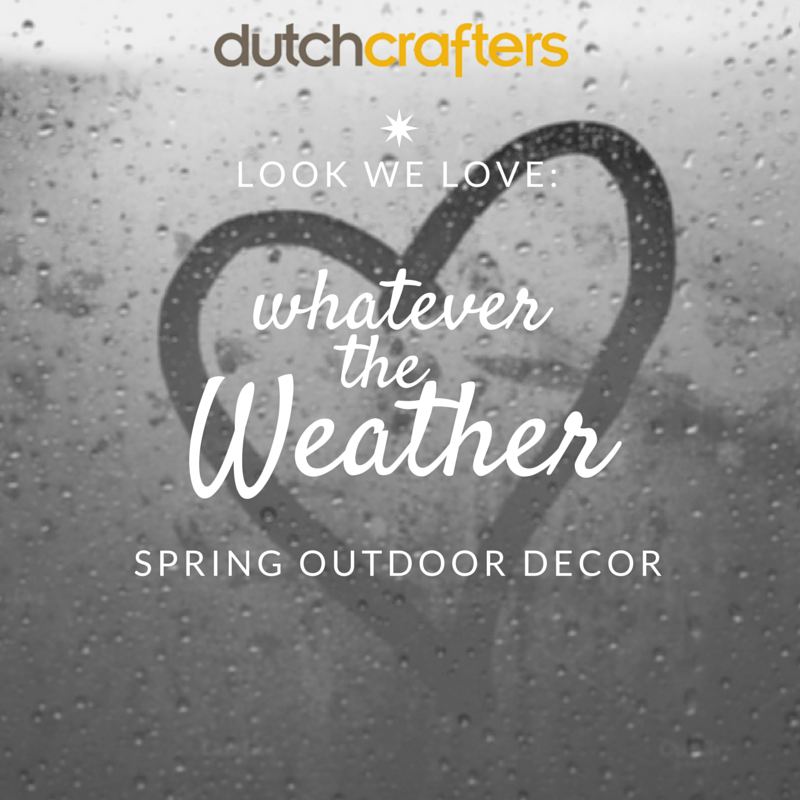 Look we Love: Whatever the Weather – Spring Outdoor Decor
Bring the April showers with all their wind and fury!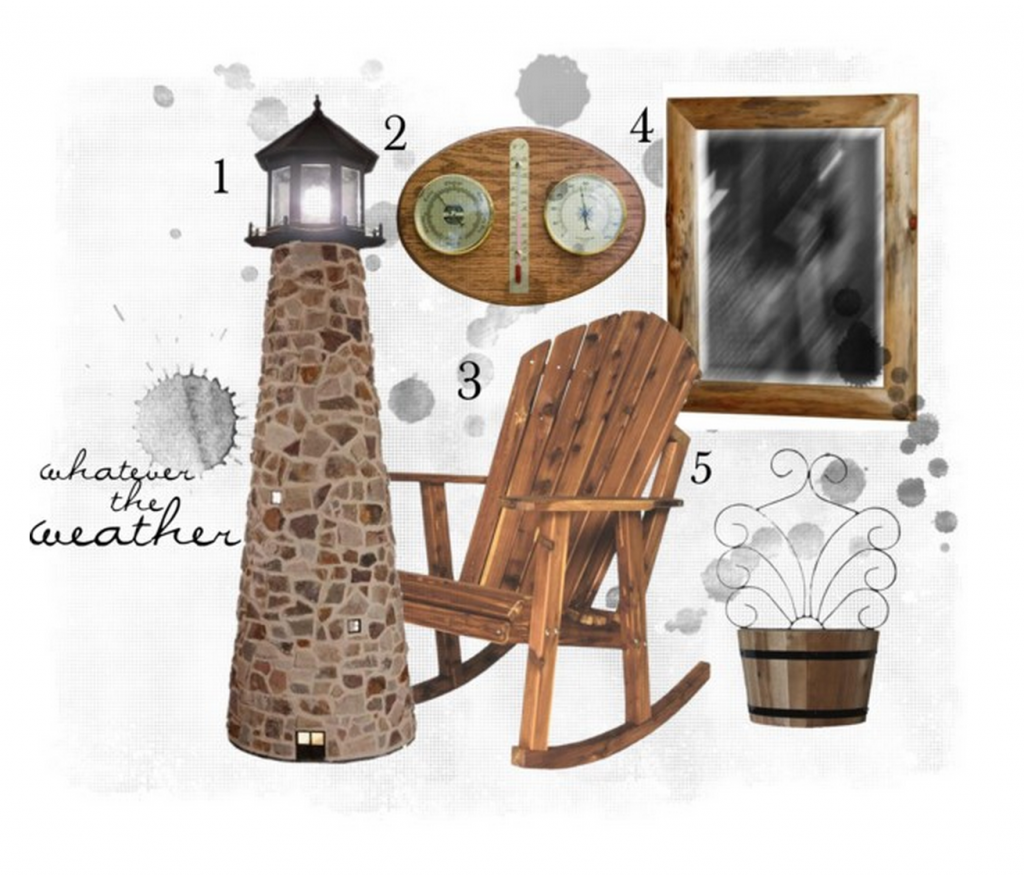 Why We Love It:
Spring is synonymous with glowering clouds and unpredictable shifts in weather. Those lovely lawn days when the sky suddenly opens up into a rainstorm inspired this look – spring outdoor decor that endures the flux in fine fashion.
1. Stone Lighthouse Replica
At the end of a lake house dock, showing the way to a boat perch on the river, or signaling friends just which "white house on the left" is yours, this stone replica lighthouse shows the way without showing off. Intricately composed of actual, real-life stones (seriously!), this sturdy piece of outdoor decor outshines the showers.
2. Hardwood Weather Station
A conversation starter through-and-though, a hardwood weather station feels just right in the middle of a downpour (though not in the downpour, please), while everyone is happily huddled together on a covered porch. Our second favorite spot? We love the station's old-fashioned hit of charm in an office . . . but that's an ode for another rainy day.
3. Adirondack Rocker
While away the misty hours with a mug of tea and a well-thumbed novel in this gentle, timeless rocker. A front porch on a drizzly morning is perfect place to watch for emerging rainbows, plan your day, and enjoy the quiet of a world otherwise tucked under dry roofs. On a back porch, many a tired mind will wander peacefully into nap-time while rocking, listening to the drumming rain.
4. Log Rustic Pine Frame with Mirror
Okay, hear us out: we don't intend this mirror to get soaked in a hurricane, and as with all wood, humidity will cause the rustic wooden frame to swell. That said, part of the beauty of bringing wood outside is its striking ability to, you know, weather the weather. On a protected wall, an outdoor wood-framed mirror visually doubles the space of your outdoor space, and feels wonderfully immersive when the rain is raging. Equally tempting? When the sun is out, it brings its light each and every nook and cranny.
5. Vintage Oak Half Barrel Planter with Trellis
All that rain must be good for something . . . let it be for your favorite blooms come May. Or maybe for a tomato plant that brings you luscious salads all summer long. With a built-in trellis for eager vines and a genuine oak whiskey-barrel base, this barrel planter is a welcome addition to your welcome-home.
Do you see yourself liking the April showers just a little bit more this year?