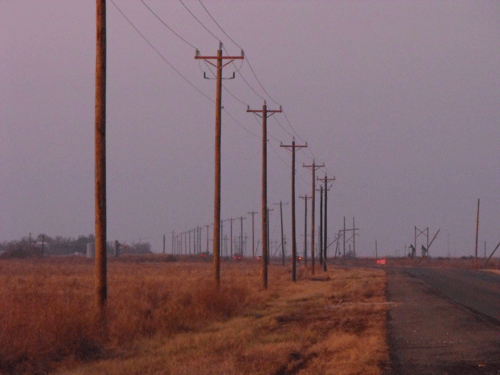 No horse and buggies rockin' down to Electric Avenue!
Flipping the switch when you walk into your pitch dark house. Warming up soup in the microwave. Checking the ticker for scores at the bottom of the television. These are all extremely routine and simple tasks we do every day and most likely take for granted. For the Amish, these aren't even prospects. By 1920 all of the major US cities had at least one electric company, each city with its own sets of poles and wires. The further advancement of society continued at quite the rapid pace; a world of possibilities opens up with electricity for the English with electricity becoming easier to access and cheaper to purchase.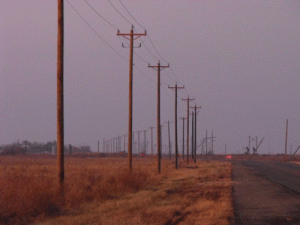 Each Amish community or chapter has their own rules and regulations for the use of electricity. Often Amish are allowed to use it through outside avenues. For example, the use of electricity is usually prohibited in a craftsman's workshop, but if he were to have a booth at the market, he would be permitted to use their electricity as it's already established in another building. This is why you see Amish on city buses or riding in a taxi. They are not able to own or operate something with electricity, but are able in most communities are able still to participate.
Typically in manufacturing, there are multiple work shifts throughout the day. For the Amish, they work from sun up to sun down. Sun down being the cut off because their lack of electricity, not due to work restrictions or work ethic. The tools needed for these projects are modified, often purchased from corporate establishments like Home Depot, and adapted for use by the Amish. They remove the electric-driven components and replace with air-compression elements. The use of disposable batteries is allowed, however recharging them electrically is forbidden.
Diesel generators are often be used to power the refrigerators, as the Amish need a way to store perishables like milk so they don't spoil. They also use diesel generators to compress air to store in a tank. Compressed air is also used to power water pumps. Some more advanced communities have solar panels-what a cool bridge between the future and yesteryear! It's uncommon for Amish to use the most archaic methods like water wheels or water mills to generate energy anymore, but some still do or use it as a backup method.
Photos shown above are from the nostalgic workshops our furniture is made in. One of our employees was lucky enough to be granted not only access to these rarely seen places, but was able to get a few snaps!