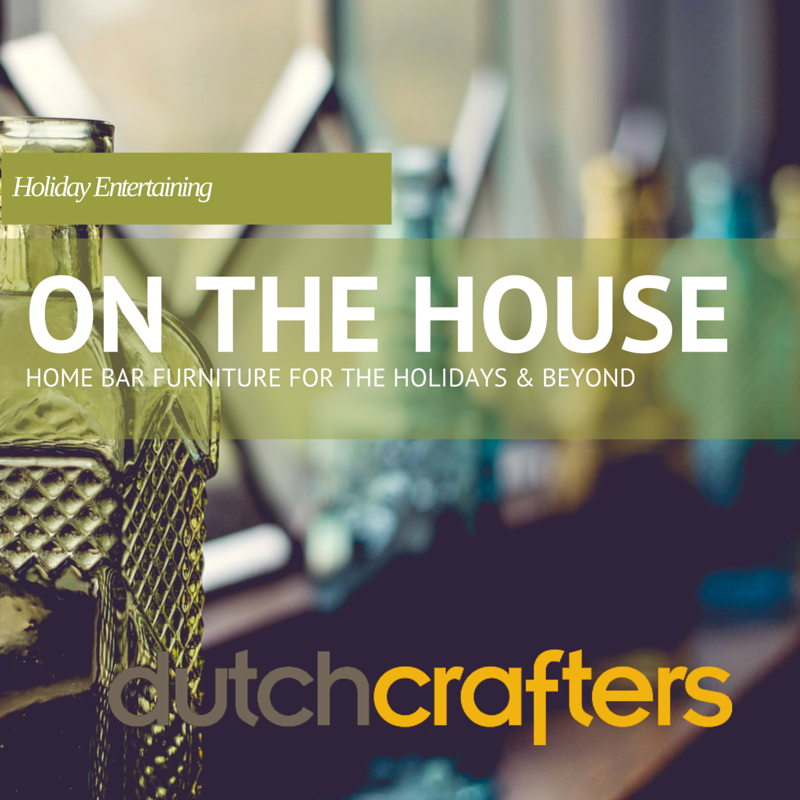 On the House: Home Bar Furniture for the Holidays & Beyond
This blog post was updated on November 13, 2018 with new home bar styles. 
After the bustle and busy of a long day at the office (or an even longer day shopping for the upcoming holiday season), suiting up for a seasonal shindig at the local hotspot or at That One Friend's place can seem both stale and stressful.
We've got some tips here to help you bring in home bar furniture that complements your life and your libation of choice.
Home Bar Furniture – Just Some Wine & Cheese, Please
For the occasional entertainer, this little wine cabinet is a sweet spot for after dinner treats. Pour a glass that's pre-stashed in the opening, then leave the bottle open on the top for refills. No worries, you'll still have plenty of room for a tray of cheese or chocolates to compliment your post-feast fare.
We like a freestanding cabinet for any room of the house. They are mobile and malleable — everything you want in an entertaining piece!
Home Bar Furniture – Hollywood Regency Redux
In striking silver and white, this nook of a dining area needed a hint of fine wooden home bar furniture to capture some Hollywood glamour. Our Kimberly Wine Cabinet Sideboard is substantial enough to hold down the room, and subtle enough to let the sparkling accessories take center stage
You'll need to pop some champagne corks and keep some fine gin on hand, but we think this little hideaway is just the place to "get out of that wet coat and into a dry martini."
[Mae West fans, anyone?]
Home Bar Furniture – The Gentleman's Club
How many is a crowd at your home? This sizable setup gives everyone room to play – or watch the play, because we're pretty sure that couch is facing a giant worthy television, and it's already tuned to the Big Game. The snacker section can congregate just out of center at our Mission Gathering Table – a perfect height and placement for standing, sitting, or stealing some appetizers from a nearby plate without missing any of the action.
Some new additions to our home bar collection include: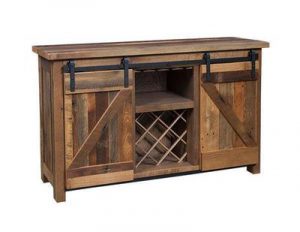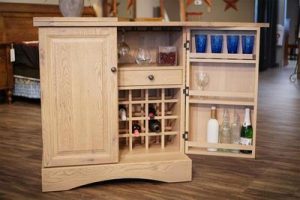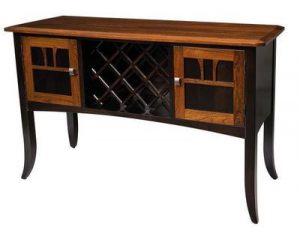 We'd love to help you find furniture for your home bar. Check out the options above, then call us at 866-272-6773 to customize the bar that's best for your home.