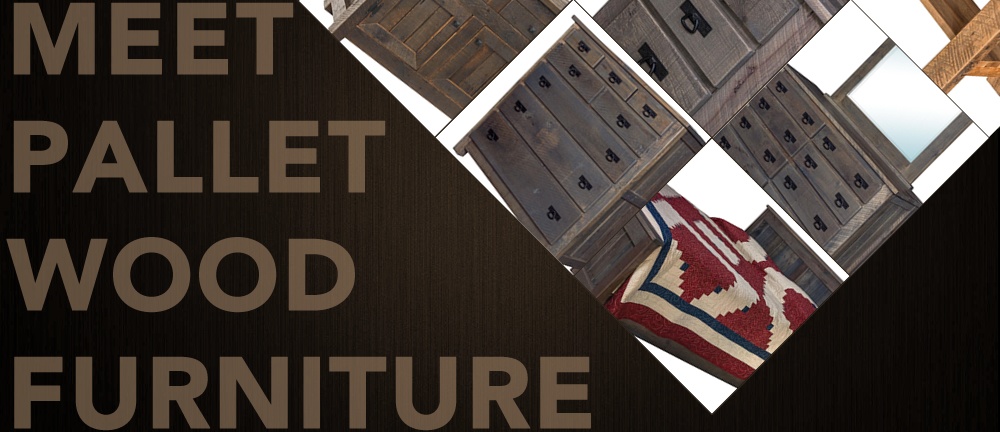 Meet Pallet Wood Furniture
You've already met reclaimed furniture and outdoor poly furniture. Both are made with recycled products and promise durability that will keep them from breaking down, saving you money in the long run. What can we add to this growing list of eco-friendly furniture options?
Meet Pallet Wood Furniture, the latest solid wood furniture to make use of a recycled product.
THE RECYCLING
Think of the wood pallets that are used for shipping and packaging all kinds of items. Reusing this wood is the latest in styling wood furniture. Pallets are broken down and repurposed, creating solid and unique furnishings and keeping more waste out of landfills.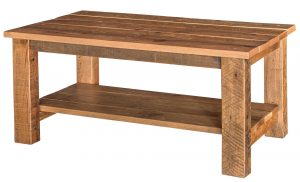 The Pallet Wood Coffee Table is sure to start a conversation. It's eco-friendly with a solid build.
THE CLEANING PROCESS AND SAFETY MEASURES
There are precautions to take when using pallet wood. We encourage DIYers to investigate where your pallet wood has come from and where it has been, or if it is treated with chemicals or pesticides.
Our pallet wood furniture is made of pine and mixed hardwoods and comes from pallets used to ship furniture. These pallets are larger than normal in order to accommodate the furniture. Our craftsmen stick to the following protocol prior to building pallet wood furniture.
Pallets are disassembled.
Wood planks undergo a vigorous cleaning process to remove dirt and debris.
Wood is run under a metal detector and any nails are marked and removed.
Then wood is kiln dried to 7% moisture, exterminating any bugs or insects.
Wood is handcrafted into unique and beautiful solid wood furniture.
Wood is sanded for a smooth finish.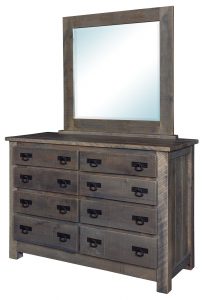 The Pallet Wood Farmhouse Dresser with Optional Mirror.
ADDED SAFETY MEASURES
It's recommended to only reuse pallets that are heat treated (HT) or kiln dried as they will be free of bugs.
Be sure not to use pallet wood that's been treated with chemicals as firewood.
Watch for nails.
A NEW FURNITURE STYLE
Recycled pallets can be turned into almost anything. They can be fashioned to look like new, or easily take on a rustic look that features weathered and worn elements that work well for country, cottage, and farmhouse style collections.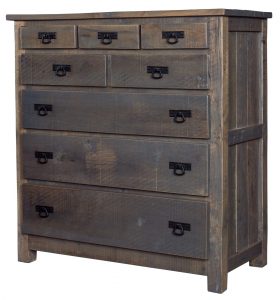 The Pallet Wood Farmhouse Chest and the Pallet Wood Farmhouse Nightstand display a cozy rustic chic look.
Enjoy the eco-friendly personality of new pallet wood furniture for your home furniture collection.