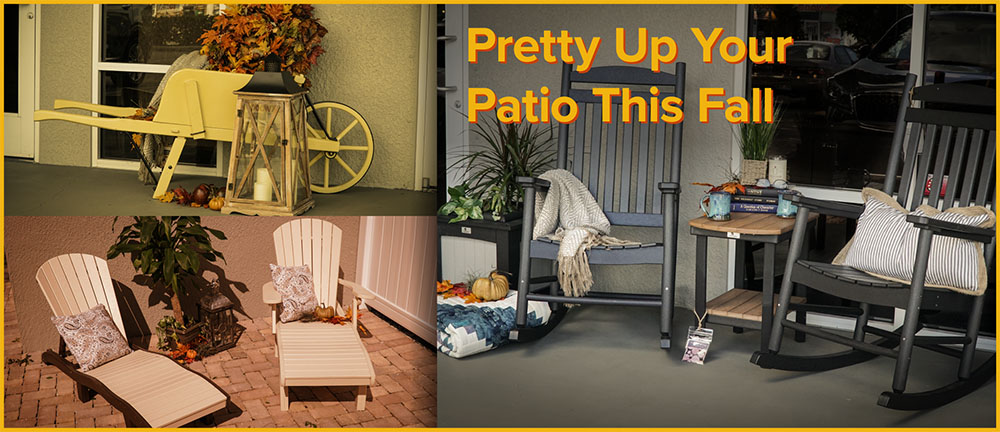 Pretty Up Your Patio This Fall
This post was updated on September 23, 2019 to update a product link that was no longer working. 
What better way to enjoy the cooler weather than from the comfort of a cozy rocking chair? The crisp air has us inspired to create cozy gathering spaces outdoors. Deep conversations pair well with the vibrant colors of the season.
Grab a cup of warm apple cider and check out our ideas for creating an inviting, autumn-inspired patio.
Get Rocking
Classic and charming, rocking chairs are a simple way to enhance your outdoor space. They will add inviting country appeal to your patio. Memorable chats easily happen while you rock away.
We've paired our Berlin Gardens Poly Porch Rocker with a poly end table to create a relaxing spot that is perfect for taking in the view. The end table brings the rockers together while also providing a spot for your daily reading. Our American Made Pottery Mugs are perfect for your morning coffee or afternoon tea.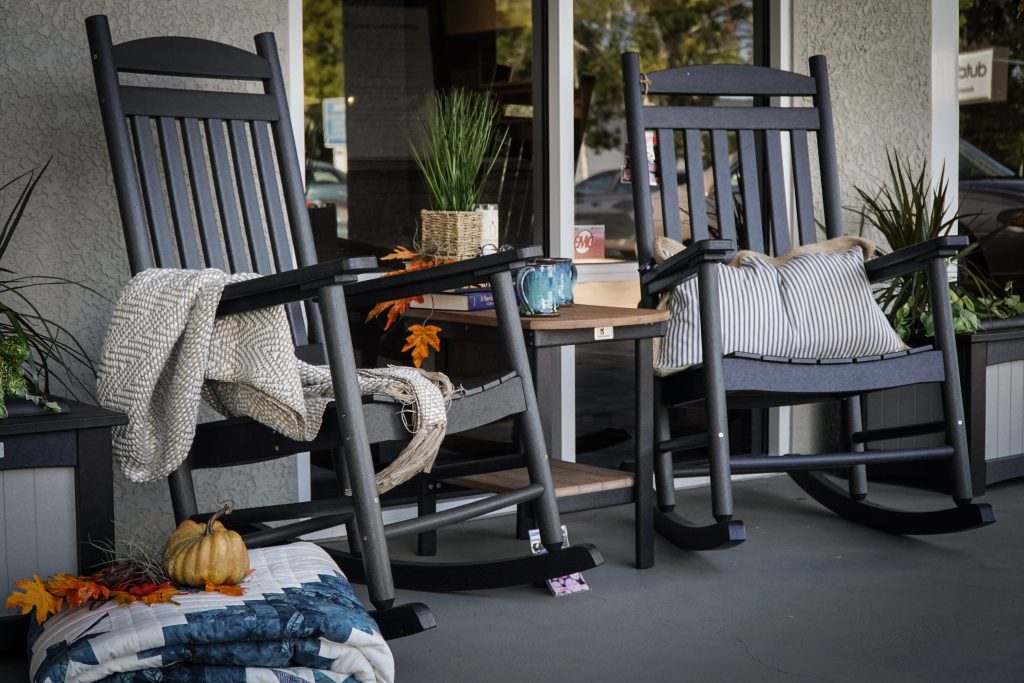 A plump pillow and soft blanket add comfort to this scene. These elements allow you to bring the indoors out, making your patio feel like a room. Our Colorado Star Log Cabin Quilt makes for another great accessory. Easily transportable, a warm quilt will keep you cozy on brisk nights while also injecting some farmhouse flair to your space.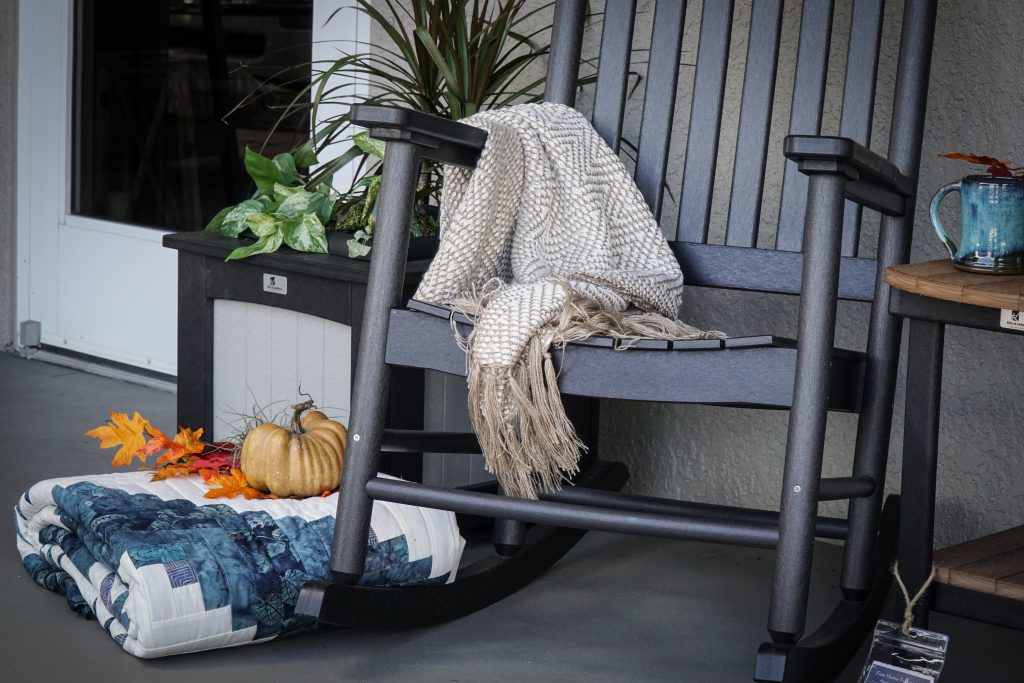 The Berlin Gardens Square Poly Planters complete this patio. Along with the beautiful fall leaves, they add some color as well as height.
Set the Bar High
Before the weather gets too cold, enjoy an outdoor bar where you can craft your favorite fall cocktails, like the Amish Outdoor Poly Bar Set.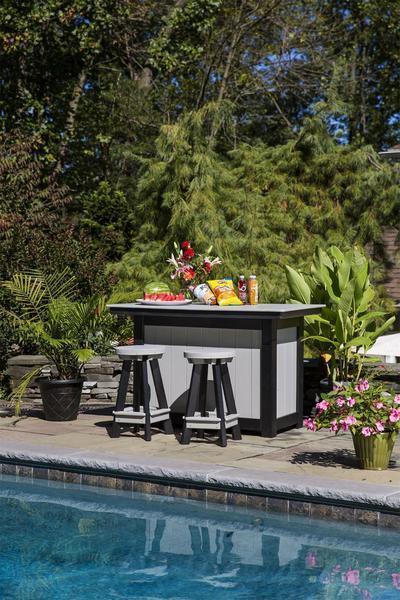 The Soy Unwined Candle pictured is American-made and available in scents like Farmer's Market, Flannel, Peppermint Bark, Pumpkin Pie, and Smoked Maple to make your bar a sensory experience!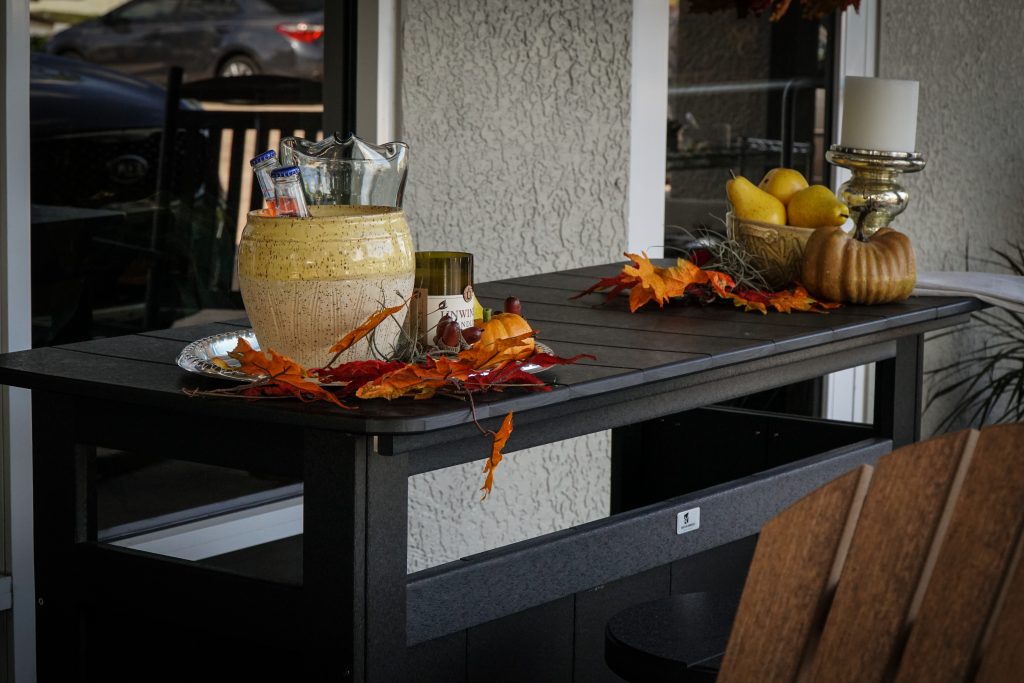 Lounge Away
Enjoy your patio this fall from the comfort of a lounger. Lounge chairs are a great opportunity to layer your favorite pillows and blankets. Easily doze off in the comfort of a fall afternoon.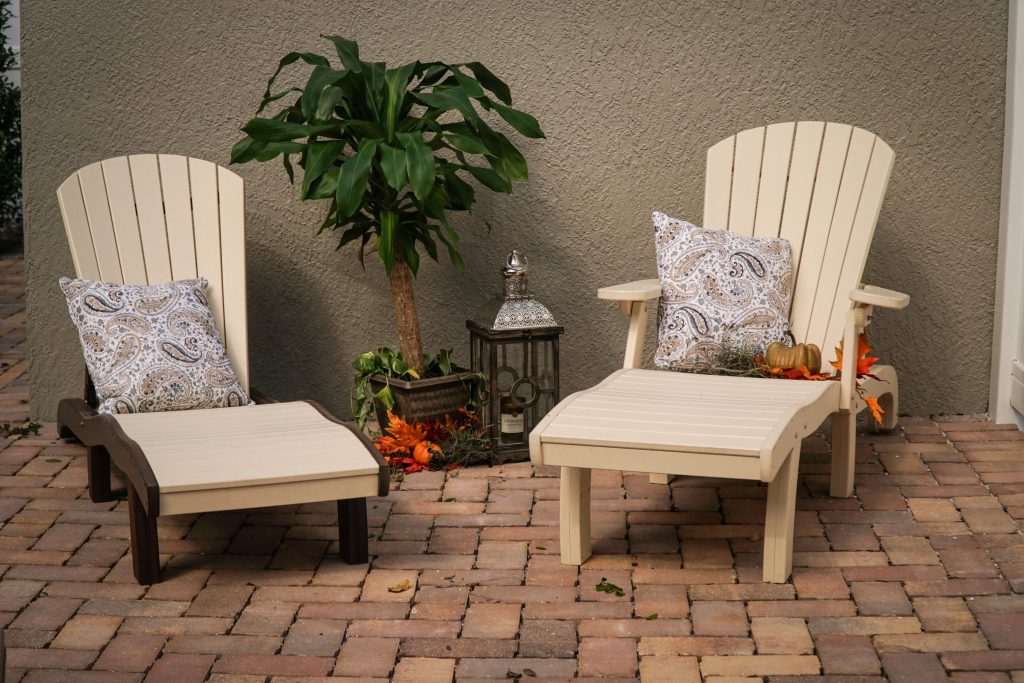 Our Amish Finch SeaAira Poly Lounge Chair looks inviting paired with neutral paisley pillows. A lush plant and a lantern to add some light during the evening tie everything together.
Wheelbarrow Whimsy
Switch things up by incorporating a wheelbarrow into your fall décor scheme. Wheelbarrows are great for displaying beautiful mums or an assortment of colorful gourds. They add charming farmhouse appeal.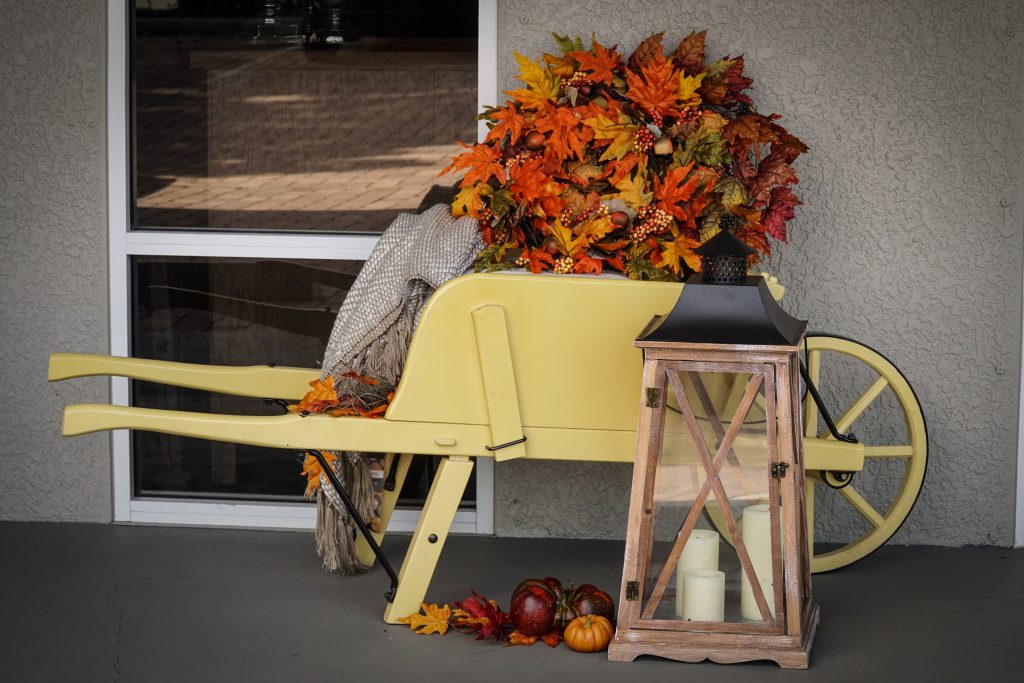 We've styled our bright yellow Amish Wooden Wheelbarrow with a lantern to create an inviting entrance at our Sarasota, Florida store. A seasonal wreath adds even more color to this fun look.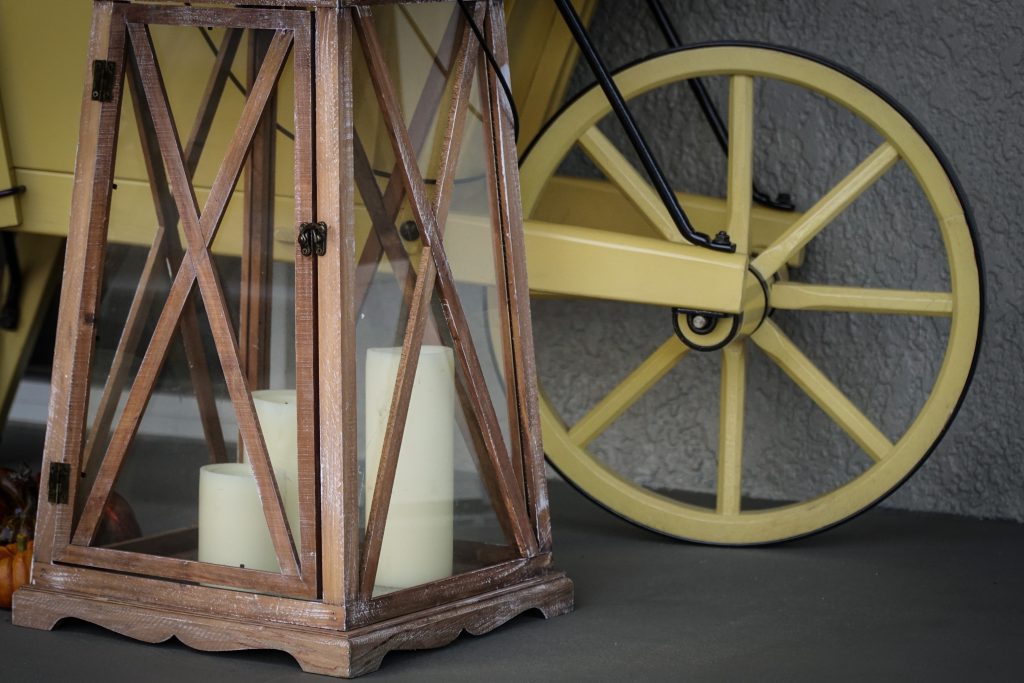 Go the classic route by opting for a pair of rocking chairs, or get creative with a wheelbarrow to create a pretty fall patio.