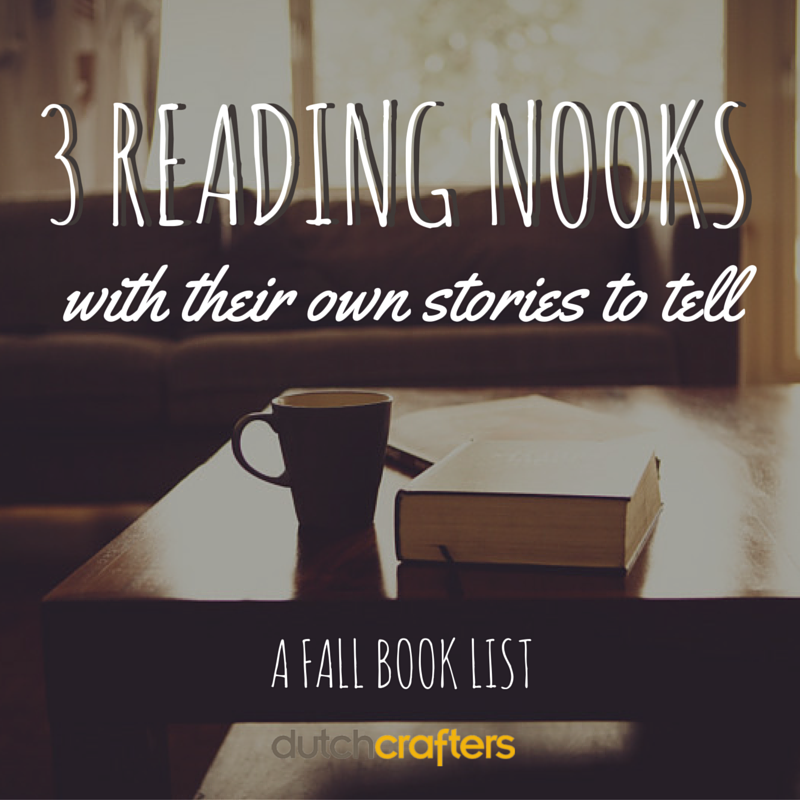 3 Reading Nooks with Their Own Stories to Tell: A Fall Book List
Gone are the hot summer days of rapid-fire romance novels and merry, fly-by-night mysteries. Looking toward autumn, we can imagine snuggling up near a roaring fire with a steaming mug, nestling into a cozy reading nook, bundling up in a fluffy throw and getting our read on. These classic rocker and bookcase combinations beg you to join them for just such an afternoon (or morning, or evening . . .) and have inspired a fall reading list from us! What say you?
Reading Nooks #1: Walden– well, any Thoreau, really
Our life is frittered away by detail… simplify, simplify.
We think that Mr. Thoreau's theories on the beauty of simplicity would do well in this perfectly pared-down corner. Denounce the American consumer culture, declare self-reliance, and seek the individual stance by tucking yourself away next to a window and dedicating a few hours to Walden.
With your newfound observations, we suggest filling the timeless pine bookcase at your side with a little more food for thought. Delve into another theoretical mind of the era with Emerson's Nature and Selected Essays, then move forward in the same organic vein with Pilgrim at Tinder Creek by Annie Dillard.
Just don't forget to open up that window for some fresh autumn breezes now and again.
Reading Nooks #2: Wild–in whatever form is most digestible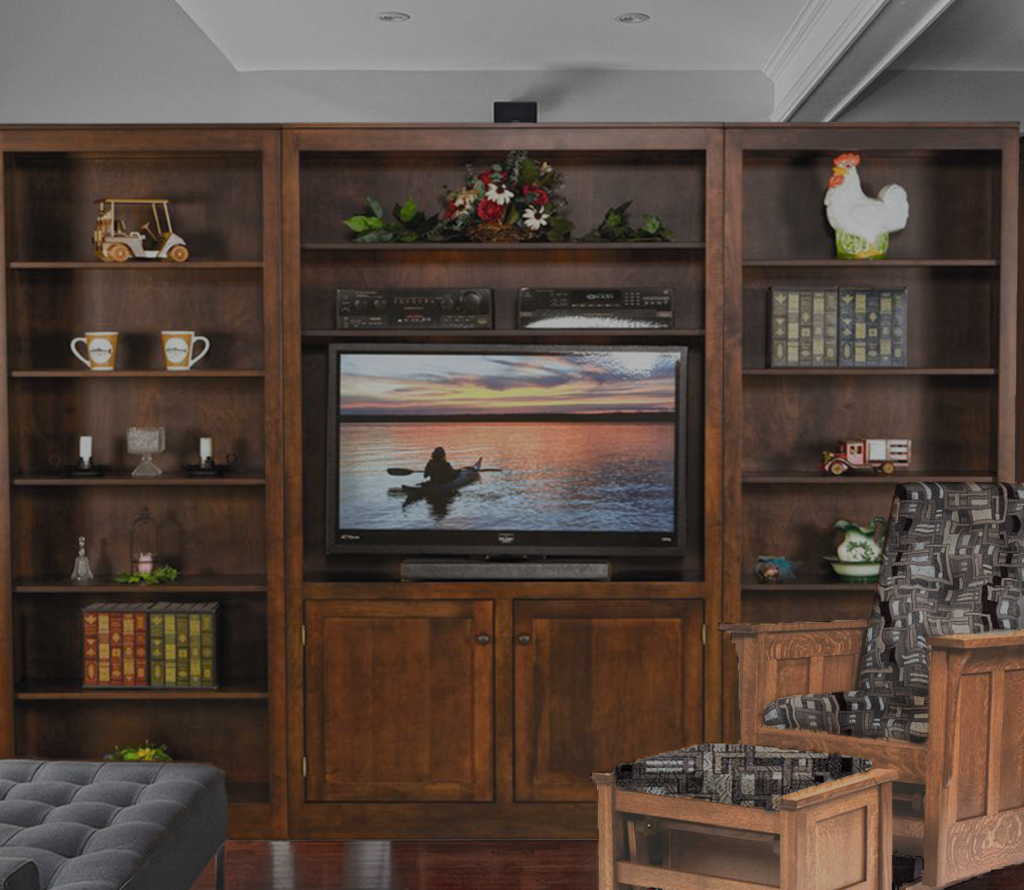 Ah, self-discovery! We aren't snobs here – inward reflection can come from a novel representation on screen, too.
Axl Rose belted about the cold November rain for a reason–not every fall day feels like chilled sunshine and riotous color. Some autumn days were meant for encampment away from gloomy windows and the threat of your first snow.
We think this room and this kind of day call for the 2012 novel-turned-movement Wild, a memoir from Cheryl Strayed. Hunker down with her hard-fought tale of hiking the Pacific Crest Trail from the Mojave Desert through California and Oregon to Washington State, and you'll soon find yourself intensely grateful for the cushy Amish glider and convenient ottoman to put up your comfortably be-stockinged feet.
All a little too much? Flip on the movie version of Wild with Reese Witherspoon, then let her all-American familiarity reel you into a daze of forest views and triumph–all against the backdrop of a stunning 3 piece wall unit.
Now, isn't watching someone else reflect just a teeny bit easier than doing it yourself?
Reading Nooks #3: Guns, Germs & Steel–this nook wins the Scholastic Award of Acheivement
September still recalls a season of impassioned learning for many of us, so if it's an informed worldview you're after, Jared Diamond's 1999 Pulitzer Prize Winner Guns, Germs & Steel will fill you to the brim.
The drastic scope of the non-fiction work, combined Diamond's nuanced analysis of the basic processes of the human condition, require a setting as cultured as the material. Where better to ponder the intellectual depths of this written monument than a leather-bound Amish rocker, in which you may often lean back and rock with your insights (with our without an aromatic tobacco pipe)?
Set a hardwood bookcase astride the rocker to dot with collected treasure and framed moments of your own bookish brilliance. This room can't help but play the majestic professor as you turn the final pages–it recommends another deeply impressive achievement in Intellectual Life and the American South, 1810-1860 to drastically reduce your purview and still expand your understanding.
That was heavy. Who's up for some shopping? Take 10% off all of our reading nook personalities 9/26-9/28, then it's time to hit up the local bookshop!
What do you recommend while we're there?