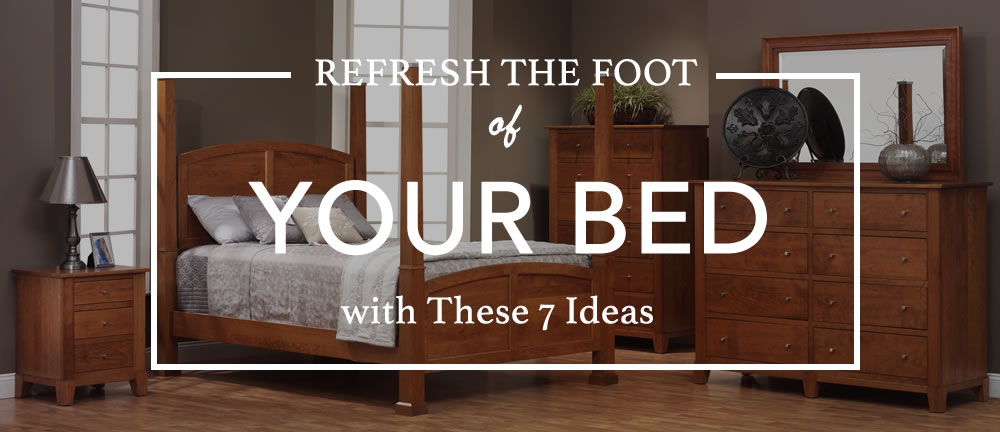 Refresh the Foot of your Bed with These 7 Ideas
When decorating your bedroom, a major focal point can sometimes be forgotten. What seems like an arbitrary space can completely change the look, feel, and functionality of your room. The foot of the bed is a front-and-center opportunity to show your style and add storage or a place to relax before bed. Put this prime real estate to work with our seven ways to spruce up the foot of your bed.
Keep It Classic
One of the most common ways to furnish the foot of a bed is with a functional bench. Most bedrooms could use extra storage, making this the perfect solution. We also love its ability to elongate your bed and create a statement. Store seasonal bedding or clothing to capitalize on its functionality.
The clean lines of our Amish Large Cherry Wood Shaker Hope Chest will look great at the foot of any bed.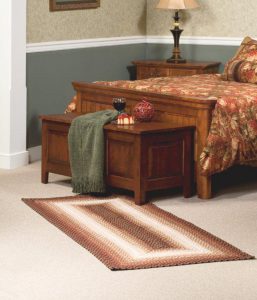 Necessary Nostalgia
Use the foot of your bed to inject a sense of personality into your bedroom. A steamer trunk will add some vintage flair to your space, and pull double duty by housing all of your extra blankets and books.
The genuine leather handles of our Amish Solid Maple Wood Steamer Trunk add handsome appeal to the foot of any bed.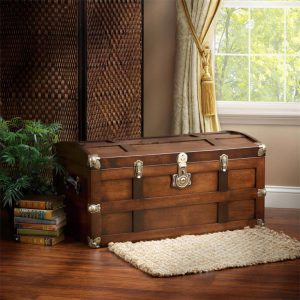 Dress It Up
We love the idea of a dresser at the foot of the bed, even if you aren't short on space. Streamline your routine with a wardrobe that is readily available from any part of your room. A dresser at the foot of the bed can also act as a subtle room divider.
Redesign your space with the Hastingwood Six Drawer Dresser, bursting with Mid Century Modern style.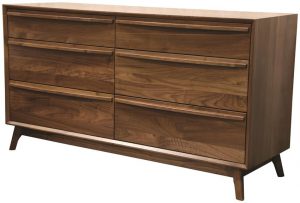 Stylish Seating
Take a seat at the foot of your bed with a sitting area that invites you to kick off your heels at the end of a long day. If space permits, a couple of comfy chairs with a table in between provide an ideal spot to relax before bed.
Pair a set of our Amish Countryside Mission Lounge Chairs at the foot of your bed for an inviting look and feel. Top it off with the Amish Carlisle Glass-Top Coffee Table, as pictured, to anchor your seating area in style.
Make it a Love Affair
Another seating option to consider is a loveseat. Its plush comfort is sure to make for an easy transition to bedtime.
Lounge on the Amish Urban Loveseat Sofa with a good book before lights out.
Put It to Work
Create an unexpected workspace by placing a desk at the foot of your bed. A great solution for smaller spaces, this unique furniture arrangement will make those late nights a bit more convenient in the comfort of your own bedroom.
The unique lines of our Amish Contemporary Writing Desk will add both interest and function to the foot of your bed.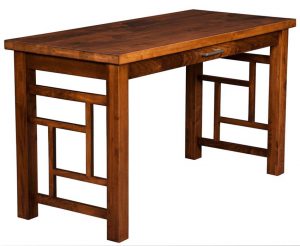 Invite a Furry Friend
Don't forget those precious pets! If you're not a fan of sharing the bed with Fido, putting their bed at the foot of yours is a great solution.
Our Amish Sheltie Pet Table with Pad will keep them cozy and close throughout the night.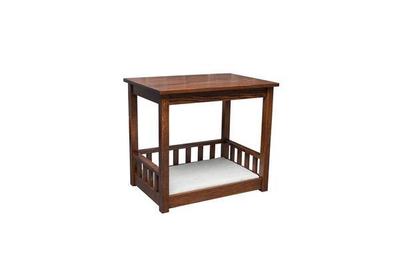 Whether you're looking to venture out and try something new or keep it classic, these options are sure to turn the foot of your bed into a functional and stylish spot.