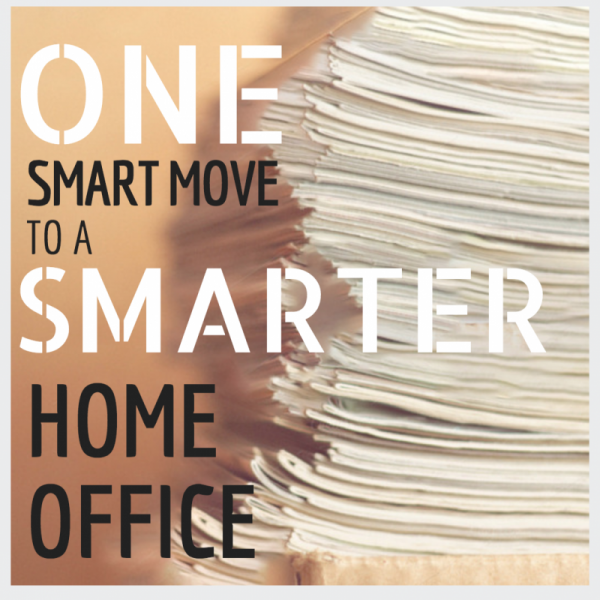 One Smart Move for a Smarter Home Office
We've gotten to know hundreds of business professionals and their home office needs over the years – everything from nautically-themed bookcases to child-sized replica desks has crossed our plate. And while we're ready and willing to take on any number of customizations and designs, we're always quick to point out that the primary objective of a home office still needs to be efficiency.
It's still gotta work.
When was the last time that you actually saw your desk surface clean and free of clutter? Don't get us wrong – clutter isn't the only bad boy at the inefficiency party, but it is the baddest. Chances are, you work all day at your desk without taking particular notice of the growing stacks of paper, post-it notes, and other miscellany – and you probably haven't noticed the corollary amount of confusion in your workday. One really does feed the other, so we're taking that bad boy down. Ready to move? Ok:
STRETCH OUT.
Sit at your desk and stretch out your arms, left to right, like a 'T'. Twist all the way left, then twist all the way right. This sphere that you've created with your wingspan? This is your daily desk space. The only items that you want living in your daily desk space are truly everyday items. Don't use a lot of pen and paper? Into the pencil drawer they go. Those scissors that keep tipping your cup full of pencils? Drawer — or, better yet, kitchen or crafting drawer, unless you're actually cutting things every day at your desk. The piles of paperwork? Put those on the floor, for now. The calculator that's been replaced by your laptop, phone and tablet? That can probably go in the trash, but just to be safe, go ahead and put it in a drawer.
Clearing the sometimes-useful stuff — the once-a-week stapler, the bowl of a thousand binder clips, the tape dispenser that might come in handy, and that necklace you keep meaning to fix — from your workspace sets your mind to the task at hand. It literally gives you space to work. You put those occasional items in drawers, or you neatly arrange them on bookshelves, or you designate more appropriate areas for them. You take the piles of papers and file them, scan them, or trash them.
At this point, when the floor is cleared and everybody has a home, beautiful things start to happen:
You realize that a smaller desk, like a feature-loaded writing desk, may be all that you need, perhaps with an adjacent file cabinet for important contracts.
You realize that minimalism thing might actually work for you, and thus you pare down to a cactus, three books, and a glorious amount of productivity to fill the space. You purposefully throw out your overworked stress ball, along with the giant pad calendar that has really only served as a crumb-catcher and stain-protectant since its adoption in 2011.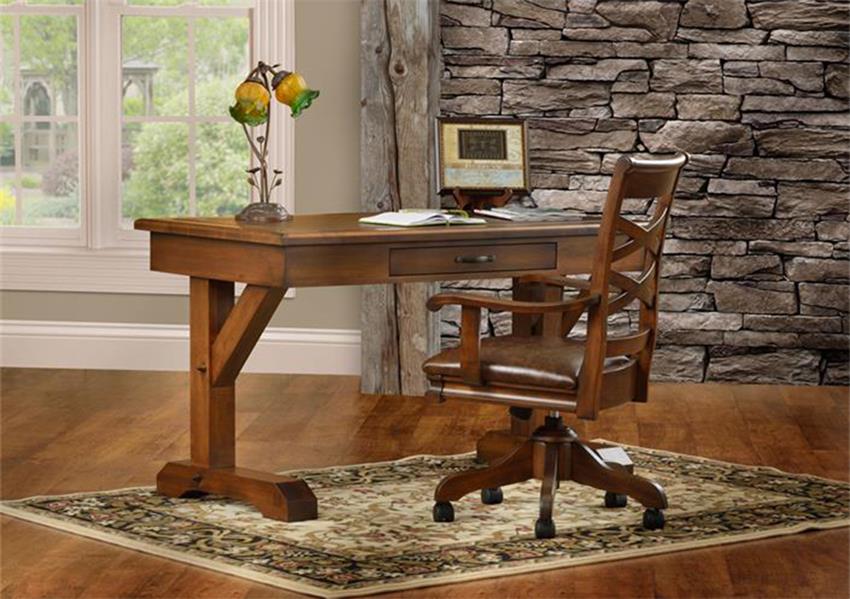 If only the rest of life could be as distraction-free as this Shakespeare Writing Desk
You do something that you've only seen in movies: you lean back in your chair, and lazily put your feet up on the desk.
Ah, yes:
YOU STRETCH OUT.
How close are you to super-efficient minimalism in your home office?