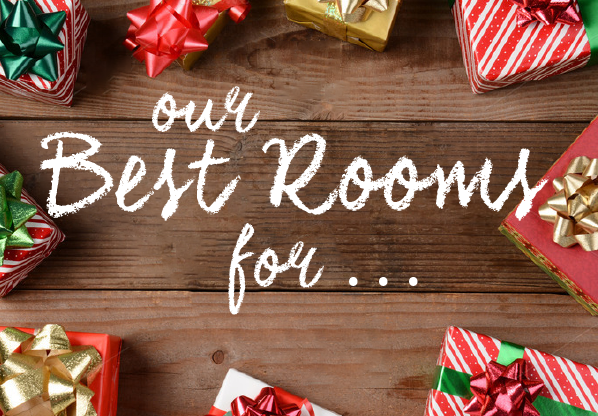 Where To Spend Your Christmas: Our Best Rooms for the Holidays!
Where to spend your Christmas when you're home for the Holidays? We've put together three rooms filled with holiday spirit, and we certainly hope that they lift yours!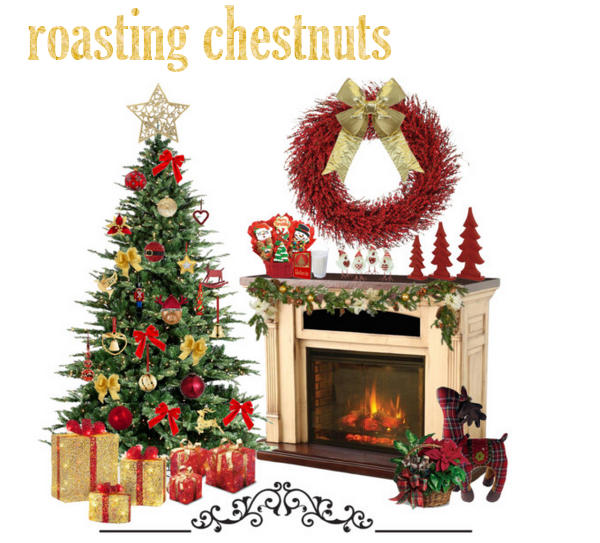 Looking for a delicious and traditional way to spend Christmas Eve? How about sitting 'round a beautiful fire in a stunning Amish fireplace, roasting s'mores – in the odd case that you don't have chestnuts on hand, of course! This Serenity Fireplace is our most popular American-made fireplace, and while this illustration places it a mite too close to the Christmas tree for comfort, Dutchcrafters fireplaces are always a safe, clean and efficient way to bring warmth and elegance to your living room.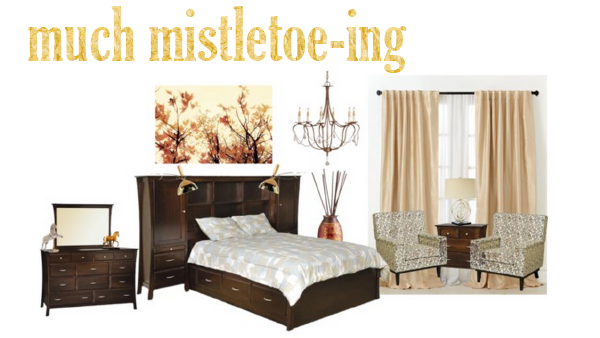 After you and your family have had your fill of toasty treats, isn't snuggling together the absolute best way to wait out the arrival of a certain Mr. Claus? This Brooklyn Bedroom is an ideal place to to tuck in the furry friends and the little ones, too! Pick out a favorite Christmas story (or two, or five . . . ), let whoever isn't up for the cuddle listen in a lounge chair by a frosty window, and nestle in for a winter's nap. [PS: the Brooklyn dresser and nightstand are excellent places to store kerchiefs and caps ;-)]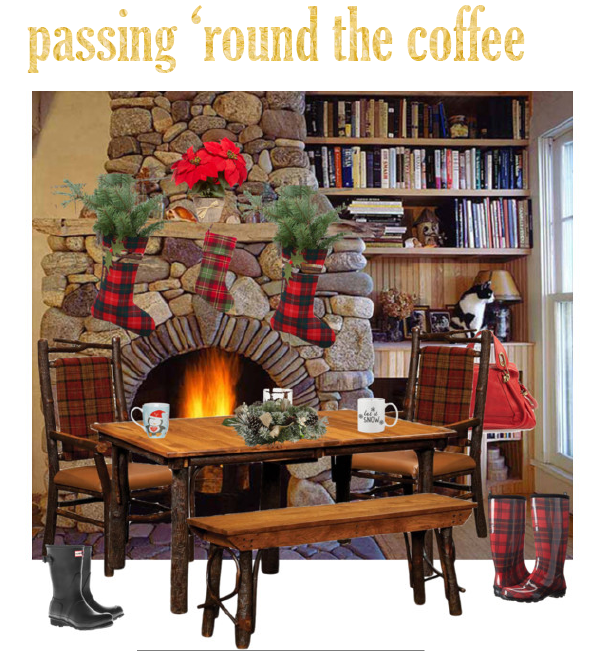 Christmas morning! How you handle the bundles of joy (be they children or gifts!) is up to you, but we sincerely suggest a few minutes of downtime at our rustic hickory table. Line your children (or your feet!) up on the matching hickory bench, warm your paws on some fresh coffee, and lean back into the comfort of our branch hickory dining chairs while you lay out the rest of your day.
And hey, if you've already opened presents, it may feel like time to crawl back into bed (but that's what the coffee is for)!
May your every wish come true this holiday season, and may the calendar keep bringing Happy Holidays to you!
Warm, true, and hearty hugs for the cold winter's nights . . .