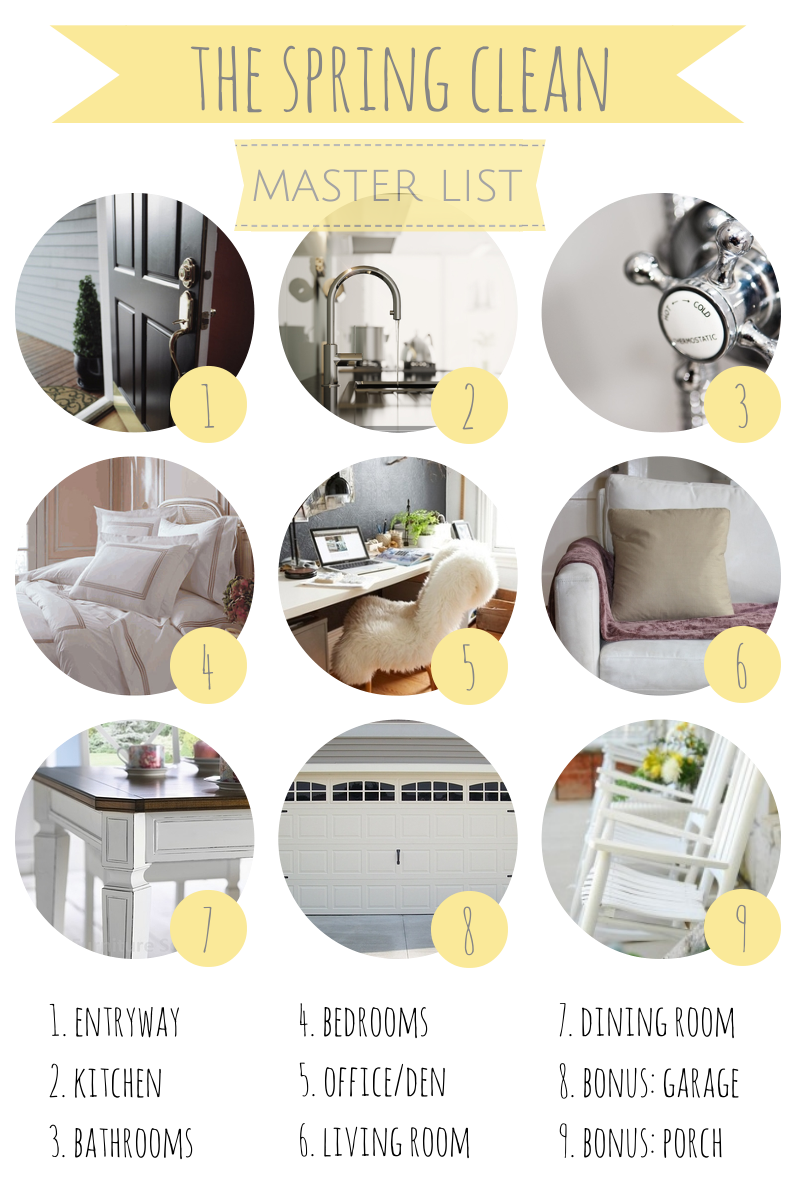 In which we tackle some serious nasty in a fresh way
The citric acid in lemons is an amazingly useful, organic cleanser, and it boasts at least twenty-four different cleaning solutions.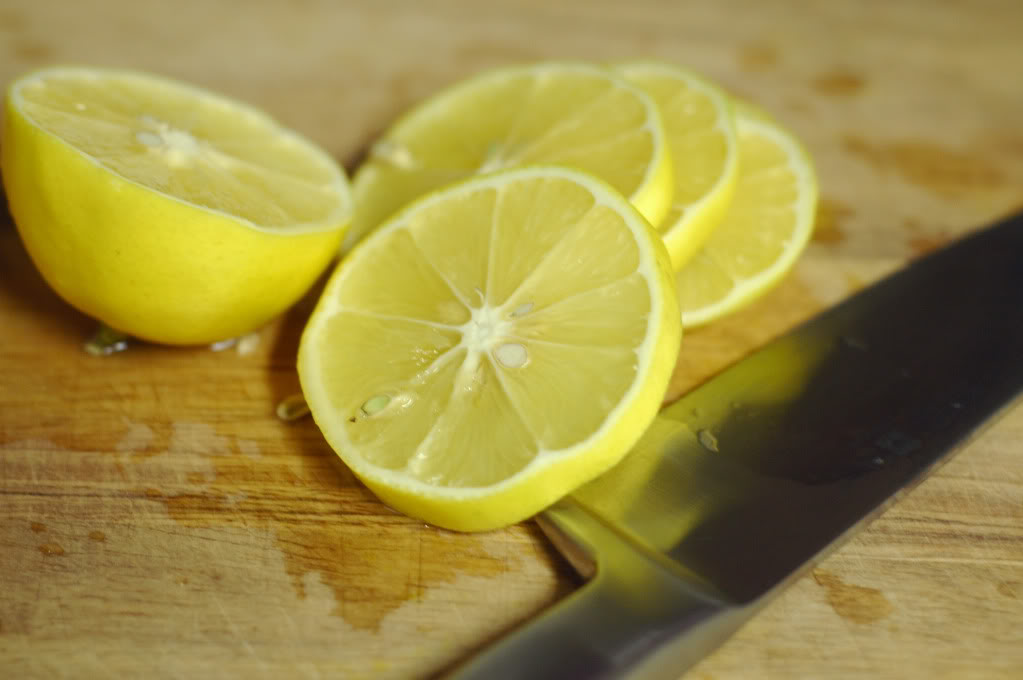 When cleaning confined spaces like a bathroom, organic cleansers like citric acid, baking soda and vinegar can literally be lifesavers. As you probably know, mixing bleach with ammonia can kill you . Mixing ANY chemicals (even just the fumes) is dangerous, not to mention foul-smelling.
We're not saying that you should never never never use chemical cleaners, just keep an open mind, and give more natural options a try.
Chances are, you'll save some money and avoid a headache.
Below is our bathroom cleaning list – CLICK HERE for a printable version!
The Basics
Dust light fixtures
Clear ceiling cobwebs
Dust blinds
Treat curtains as needed [launder/spot clean/switch to summer fabrics]
Clean windows & sills
Walls – scan ceiling to baseboard for obvious marks & scrub them out

Include switchplates & doorknobs here! A quick swipe is usually sufficient
Shine mirror(s)
Clean the sink – go after the drain, the handles and all the nasty that accumulates in the grooves around those fixtures with a flexible, Brillo-type sponge
Clean the tub and/or shower, and be sure to give it a good, soaking rinse-off afterward. Even cleaning products can lead to goopy buildup when not rinsed properly
Launder the shower curtain(s)
Hey, it's time for a snack! Or a dance break. Or a cup of coffee.
The point is to get some air, here, since you've got a lot of cleaning fumes mixing it up in a typically small space. Open some windows, get outside. Refreshing and, you know, safe.
Ew, the toilet. Do it quickly and thoroughly, right when you return from your break. Dust the top, clean the bowl & rim, try lemonade to remove stubborn stains. Wipe down the base. Ah, see? That's better.
Clear out all of cabinets, one at a time, just like the kitchen cabinets.
Wipe down the ins and outs, the shelves, doors and handles
Toss any expired or down-to-the-dredges items, wipe off & replace what remains in an organized fashion
Wipe down the countertops
Sweet & mop the floors, 'cuz you're done in here! (okay, mostly done — don't forget to put your shower curtain(s) back up)
Bonuses
Remove the seat from the toilet to clean around the seat bolts
Remove the window screens and spray them down with a garden hose to get the dust off
Clean and reseal grout if you're feeling extra-productive