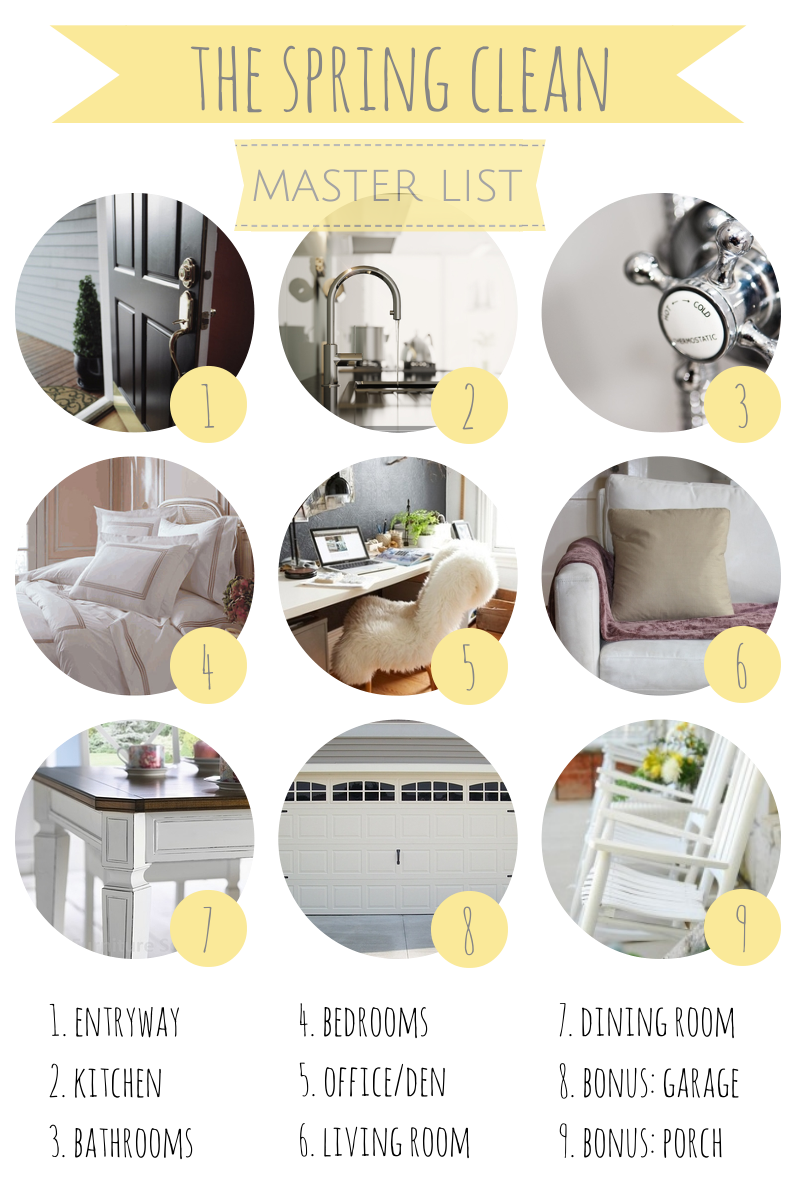 We're Betting That You Could Use a Nap . . .
. . . So let's tidy that area up a bit, shall we?
One of the best things about spring is that seemingly brand-new feeling of opening everything up and letting the light get in. It's actually one of the primary reasons that a lot of us decide to do a Spring Clean at all — we're mildly embarrassed and/or we feel a bit guilty over the state of things (fabrics, dust bunny accumulation,  miscellaneous stains and sticky places) once we expose them to the season's sunshine.
With that in mind, we're taking on the bedrooms today. We're not scrubbing and bleaching and sweating and getting down to the nitty-gritty, because that's not how we want you to think of your bedroom.
We want you to love on your bedroom. Shower it in good graces and fond thoughts.  Scoot out the bunnies, fluff the pillows, launder the stains and air out the fabrics.
Gentle cleaning, today. Gentle.
Dust light fixtures
Clear ceiling cobwebs
Dust blinds
Treat curtains as needed [launder/spot clean/switch to summer fabrics]
Clean windows & sills
Walls – scan ceiling to baseboard for obvious marks & scrub them out

Include switchplates & doorknobs here! A quick swipe is usually sufficient
Launder duvets and pillows
Launder sheets & other bedding
Sprinkle some baking soda on your mattress, then vacuum it up when you vacuum in the next step. Fresh!
Move the bed! Sweep/vacuum underneath the bed.

Sort the clutter that you find under there – that's what you have your trash bags for!

Find permanent spots for the rescued items (preferably not under the bed, unless it's organized into underbed bins, etc)

Change out the bedding for spring, if applicable — this is a beautiful bed all decked out in spring feelings!
Declutter and organize nightstands and dresser tops.
Sweep/vacuum/mop your floors
Replace clean bedding if there was no seasonal change in them
That one was so easy, right? You're a pro! So, why not try a bonus . . .
Bonuses
YOUR CLOSETS. We understand that these can absolutely take up the entirety of a weekend, between deciding what to toss, donate and keep, and then organizing into a system that works for you (by color, by fabric, by occasion . . .). Think about taking baby steps into it – maybe just store sweaters away for the summer, pack up the heavy boots, and sweep or vacuum the floor in there
Light some candles throughout your bedroom, and rejoice in a clean, relaxing place to lay down and take a nap. There's no point in doing all of this cleaning if you're not going to fully enjoy it!  Ahhhh . . .