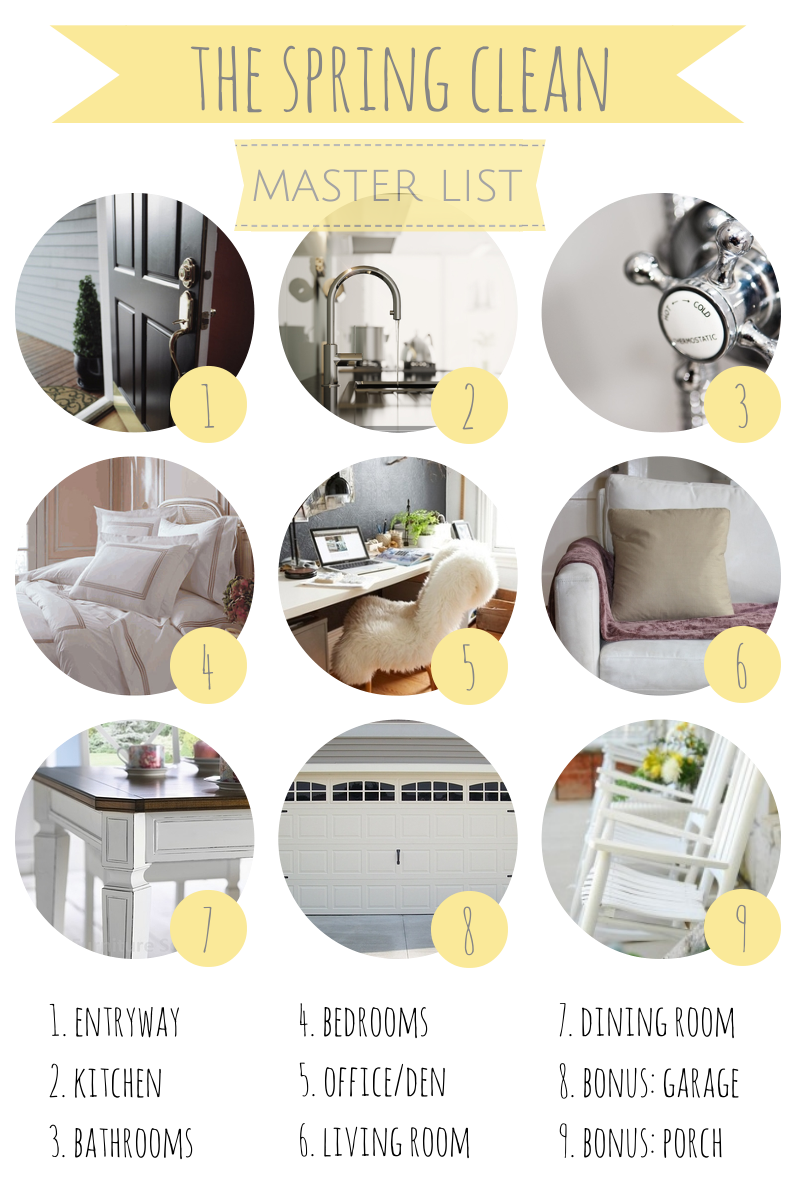 SPRING CLEAN – Office/Den
This is Where Clutter Gets Down To Business
We know that not everyone has an extra room — and that some peoples' home offices are mandatory, and not extraneous space — but for a lot of us, there's a seldom-used chunk of home real estate deemed a 'den' or an 'office.' It's usually tucked into the darkest and/or smallest nook of the house, oft-overlooked and typically stuffed with everything that you don't want to throw away or display.
It's the Island of Misfit Everything.
Important documents mingle with abandoned toys, mugs and glasses adorn ringed surfaces, dust floats from the ceiling and maligned cats often find solace in deep couch cushions already filled with coins and crumbs. This room is stagnant, ignored . . . and we'd like to change that.
Start with some actual paper organization. For the absolute newbie, we see no shame in shoe boxes, or a similar canvas iterations stacked against a wall, or nestled into a cube organizer. For more serious solutions, or those already accustomed to using an actual office, desks can be more than just surfaces for computers; buckle down and get some file folders for those drawers. Then, you know, file the important documents mentioned above. A lease shouldn't be in the same file as a refrigerator warranty, your car insurance shouldn't be hanging out with your children's drawings.
Figure out a system that works for you – whether it's boxes labeled Car, House, and Personal, or files broken down by month and labeled by expense type – and stick with it. And after you clean (outlined below), feel free to write us a thank you card from that beautifully unobstructed, clutter-free room.)
Basics
Dust light fixtures
Clear ceiling cobwebs
Dust blinds
Treat curtains as needed [launder/spot clean/switch to summer fabrics]
Clean windows & sills
Walls – scan ceiling to baseboard for obvious marks & scrub them out

Include switchplates & doorknobs here! A quick swipe is usually sufficient
Oh, the paperwork! Sort all of that business with intention, as outlined above.
Find homes for stray objects/toys/otherwise-homeless mementos, as these always pile up in the most "extra" of extra rooms
Now that the surfaces are clear, dust top to bottom

Lamps & lampshades
Knickknacks
Electronics (use a can of compressed air for keyboards, and specialty wipes for screens – no need to ruin items while you're cleaning them!)

Tidy various cords with rubber bands, or twist-ties, or even pretty washi tape
Vacuum and/or sweep & mop
Bonuses
Back up your important digital files, like family photos
Empty, declutter and reorganize the drawers of the room