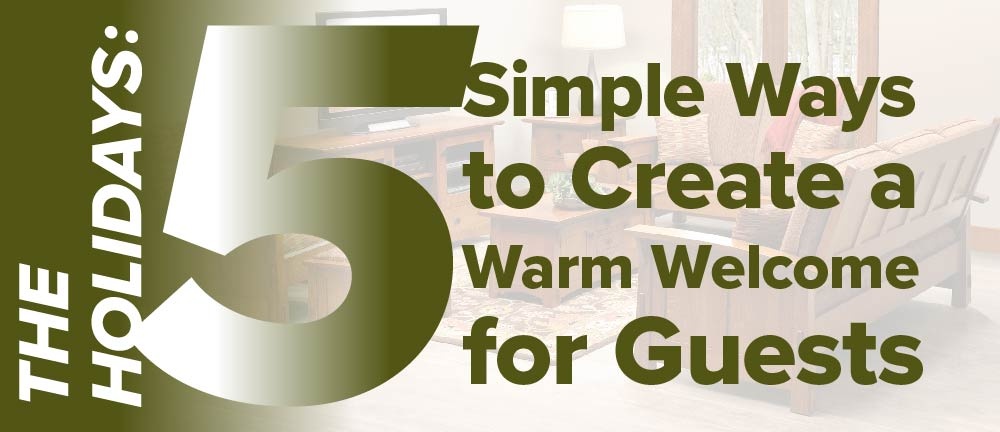 The Holidays: 5 Simple Ways to Create a Warm Welcome for Guests
I still remember the special rituals my mother practiced to prepare for company during the holidays. She always needed a few trays of geraniums to line the front walkway and fill the flower beds. A fresh wreath from the local tree tent would go up on the front door. She'd start with the outside and work her way in until she was satisfied the house gave off a warm welcome.
A little prep mixed with your own personal style add something special when loved ones come to visit. Create a warm welcome for your guests with these five simple ideas.
Enrich the Entrance
Your entryway is the first impression guests will have of your home. Consider the following for an entryway that says welcome.
Add some planters with fresh flowers. They're lovely to look at and add a festive feel.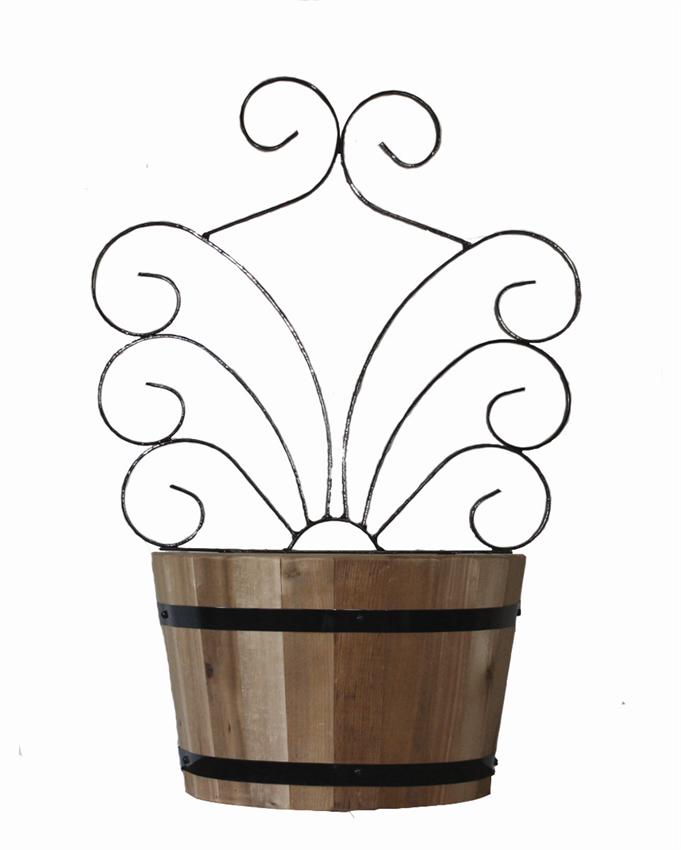 Add a new welcome mat.
Provide a place for coats and hats.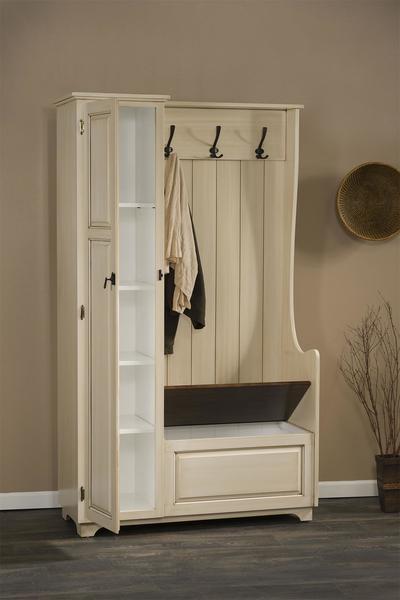 The Amish Savannah Hall Tree Bench offers a warm welcome with hooks and storage for guest's coats and bags.
Display artwork in your foyer
Add Uplifting Lighting
Lighting helps to set the mood. Adjustable lighting works best for adapting to your guests' activities. Enjoy bright lights for holiday crafting and dim lighting for relaxing with drinks. Lighting from multiple sources creates a warm and comfy atmosphere.
Familiar Furniture Arrangements
Keep seating intimate for cozy gatherings. Arranging seats too far apart creates distance between your guests. Setting up your sofa and chairs around the coffee table gives everyone access to snacks and drinks and encourages conversation.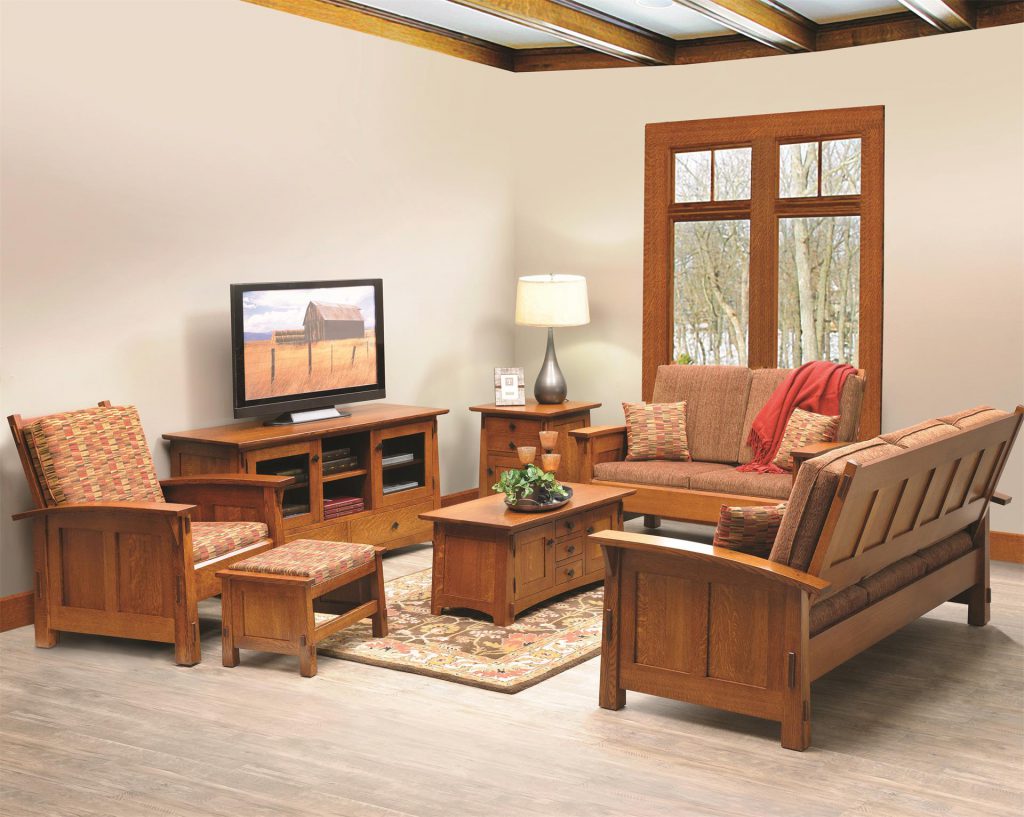 The Goshen Shaker Living Room Set from our Shop the Look section combines a shaker style sofa, loveseat, lounge chair, and ottoman — the perfect set up for pre-dinner drinks.

The Arlington Living Room Set includes a French country style coffee table, sofa, loveseat, and entertainment center. Great for a group watching a football game together.
Alluring Aromatherapy
Nothing says welcome like a delicious scent filling the air. Tickle the senses with candle selections that contribute to creating a cozy environment.

Unwined Candles offer up a luscious array of aromas. This candle collection is unique because it is eco-friendly. Available in scents like applewood, flannel, lavender vanilla, and peppermint bark, they have cotton wicks and are made from recycled wine bottles and all-natural soy.
Bathrooms and Bedrooms
Stock the bathroom with clean toiletries and towels. Include fresh soaps or a full soap dispenser, colorful flowers, and scented candles.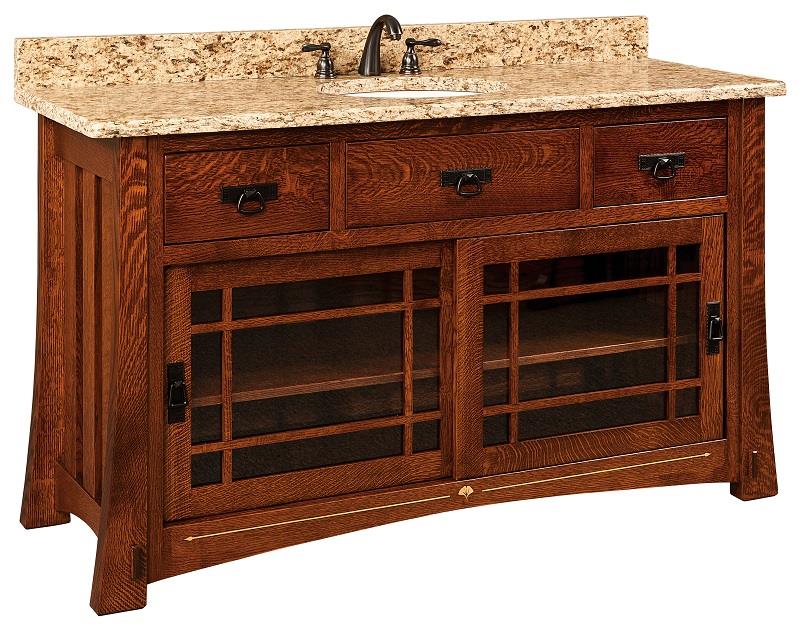 Have washed bedding ready to welcome overnight guests who have been traveling.
Stock up on pillows and blankets.
Spread out comforts of home on the nightstand. Include some reading materials, a carafe with water, mints in a small dish, an alarm clock, and lamp.

The Amish Brooklyn Bedside Night Chest offers small and large drawers to store items for guests who come to visit.
Whether it's rearranging your solid wood furniture or adding just a few small touches, the comforts of your home are sure to shine this holiday season.