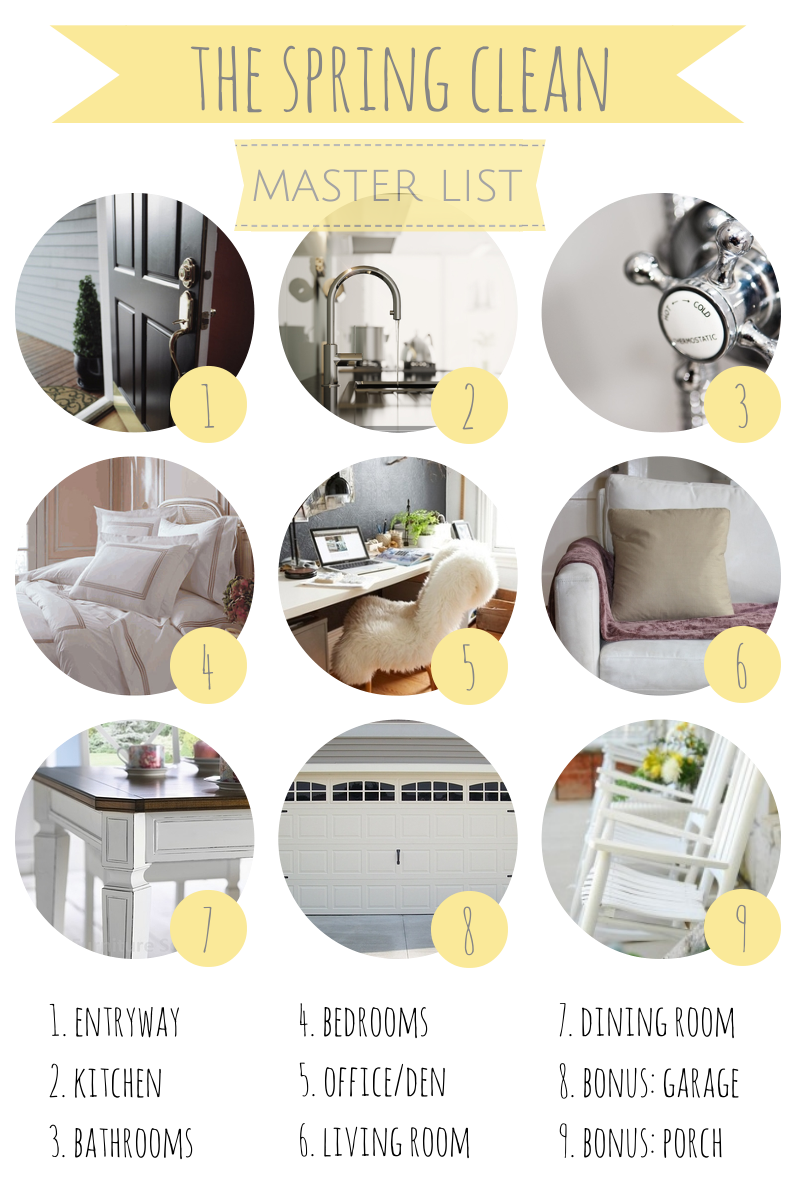 Welcome to the big time!
You know the Glengarry Glen Ross speech, when Alec Baldwin is laying into his sales staff rather [ahem] colorfully about their lack of motivation? Well, one of his main points in that speech is that they need to remember to A-B-C: Always Be Closing. For this monster clean, we want you to remember A-B-C-C: Always Be Clearing Clutter.
The best way to do this, we think, is to have two garbage bags at the ready in every room you tackle: one bag for actual garbage (seriously, how OLD are those flyers? Do you need to keep ALL of those Christmas cards — from EVERY year? ) and one for donations. As you're dusting and moving and organizing and polishing, take the time to consider the items that you're handling and determine if they're worth so much trouble — if you want to re-clean all of them six months from now.
With any luck, your two bags will fill fairly quickly, leaving you with less work down the road and more love to spread around your community.
We're kicking off with the entryway — not only is it a logical choice, but it also provides a little boost of motivation for you the moment that you walk through your freshly cleaned door. Like, "Oh, hello homeowner! See how beautiful I am? I think my friend the Kitchen would like to look this spiffy, too!" *
Entryway
Basics
Dust light fixtures
Clear ceiling cobwebs
Dust blinds
Treat curtains as needed [launder/spot clean/switch to summer fabrics]
Clean windows & sills
Walls – scan ceiling to baseboard for obvious marks & scrub them out

Include switchplates & doorknobs here! A quick swipe is usually sufficient
Sweep/mop or vacuum the floor
Head outside & give the front a once-over

Do you need a new Welcome mat?
Do your plants need some attention?
Should you clean the outside windows, as well?
Change over the coat closet, or straighten it up
Bonus
Create a landing strip for your entry – a place to put keys (a hook in the wall, or several?), mail (a drawer?), change (a bowl?) and various other pocket items (sunglasses, receipts) right when you walk in the door. You won't believe the time that you'll save when everything you need to head out is right here.
CLICK HERE for a printer-friendly version, and come back tomorrow to tackle that jealous kitchen!
*If your entryway is really talking to you, it might be time to get some fresh air . . . step away from the cleaning products . . .