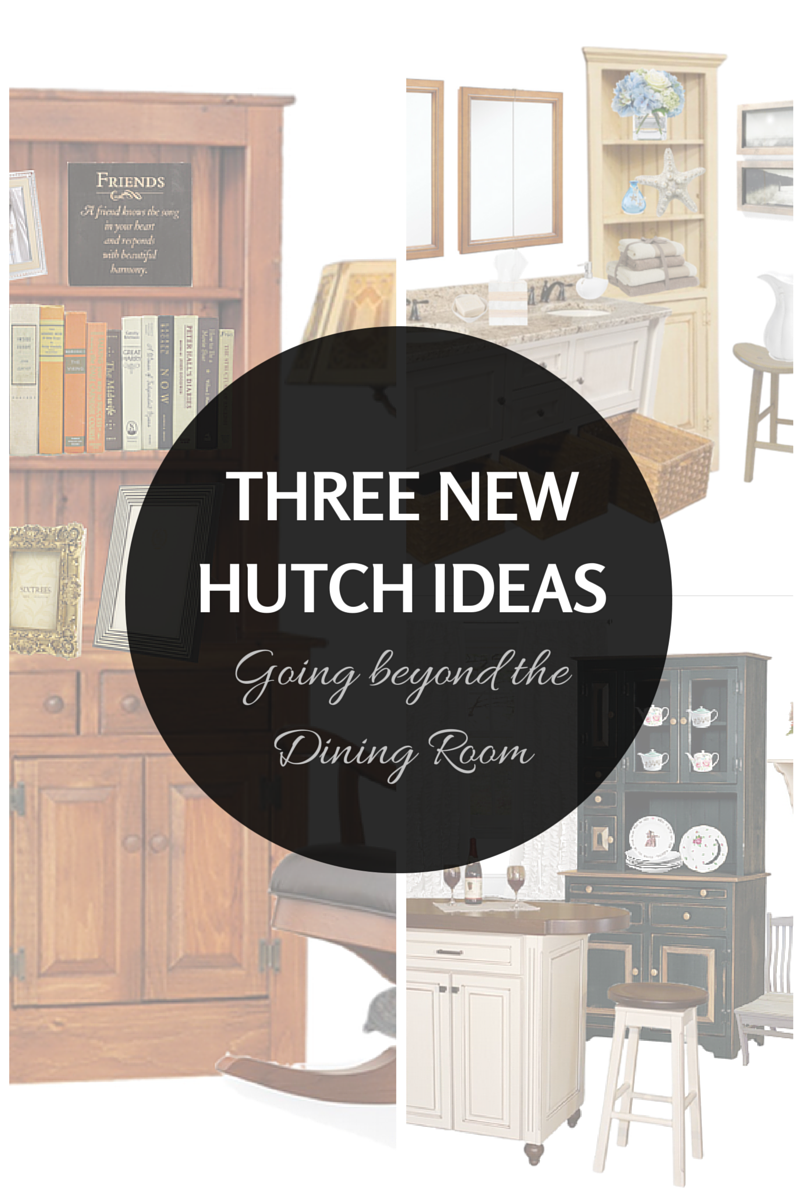 Three New Hutch Ideas: Going Beyond the Dining Room
This blog post was updated on August 8, 2019.
Extend the handcrafted grace of a solid wood hutch out from the dining areas of your home with these new hutch ideas.

Don't get us wrong — a mirrored-back, touch-lit hutch is a stunning, functional addition to any formal dining room. But you knew that already, right? Thinking about a hutch as more than a display case for china or wine glass and bottle storage opens up a ton of possibilities.
We've highlighted three of them here:
Hutch Idea #1: A Bookcase Hutch for the Perfect Reading Corner
Who wouldn't want to kick back in a Amish leather rocking chair with a good book? With an open-shelf hutch, you can feel free to stock it with your favorite novel selection, cover it with family photos and an inspiring print about friendship, add a warm, tradition lamp . . . then get literary-ly lost 'til late in the evening.
We think rainy Sundays were made for reading corners like these.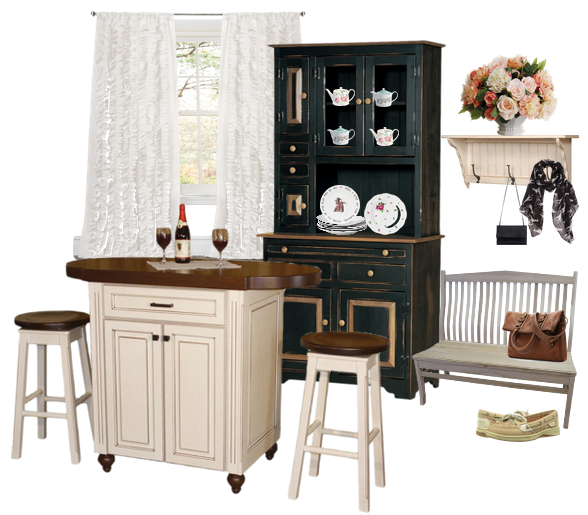 Hutch Idea #2: A Tea-Service Hutch for an Open Kitchen
This one doesn't venture too far from traditional hutch ideas, but it does bring a smaller, farmhouse-style hutch into a larger, open-concept kitchen area, or into a home where there may not be a dedicated dining room. By adding a combination pub table and kitchen kitchen island, we can squeeze all the warm, homey feelings of a dining room right into the kitchen. Add an arched-back, Mission Style bench and a matching Amish coat hanger if your foyer opens up straight into the kitchen — that way, the hutch doubles almost as a divider between the two areas.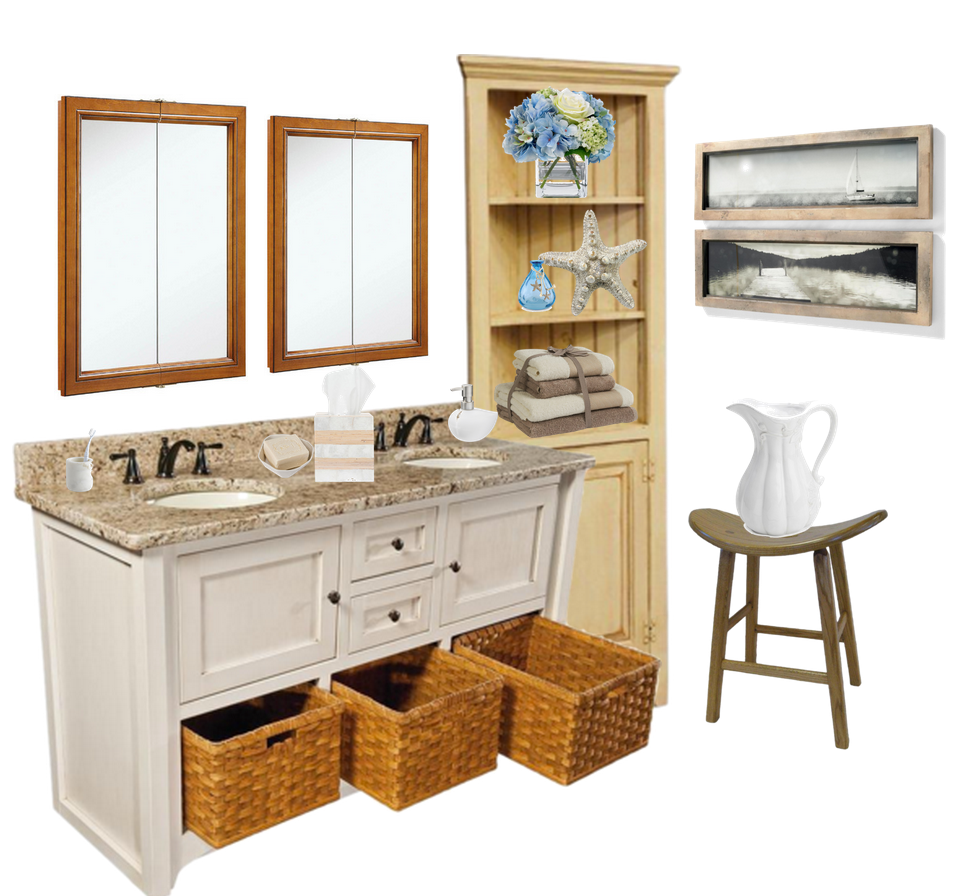 Hutch Idea #3: A Corner Hutch for Cottage-y Bathroom Storage
Seriously up the charm factor with a display-friendly corner cabinet hutch to hold typical bathroom clutter (extra toilet paper rolls, paper towels, extra soap in jumbo containers) behind the closed doors, while using the top of the hutch for fresh flowers, trinkets and the good towels. Add in even more storage (but keep the cottage feel) with an Amish Newport Bathroom Vanity, with clever baskets that hold each family member's (or guest's) individual items. A sturdy saddle stool provides a great spot to hold a bath pitcher for new moms, or to hold an open travel bag for guests.
What new hutch ideas have you and your family spotted, or used in your own home adventures?