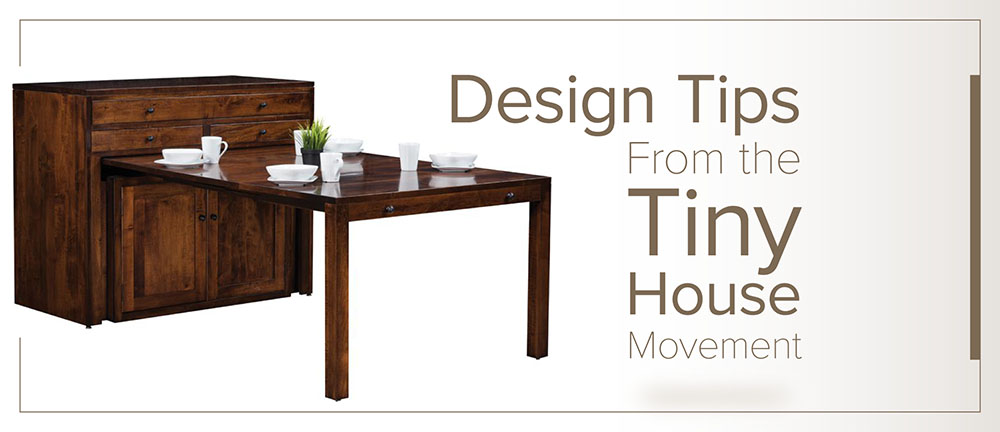 Design Tips from the Tiny House Movement
The tiny house movement continues to command attention on our favorite design shows. The fascination has prompted many of us to wonder if we could successfully adopt this pared down lifestyle.
Tiny house residents seem to have organization and tidiness down to a science. Much can be learned from their dedication to this art, especially those of us not quite prepared to part with our wide open spaces. Enjoy the best of both worlds with our top design tips from the tiny house movement.
Get Vertical
Since tiny houses typically have 100 to 400 square feet of livable space, creativity is a must. Making use of vertical space is essential in such a small area. Not only does this provide maximum storage, but also helps carry the eye upward, creating the illusion of a larger room.
Choose a tall and lean bookcase for storage that goes beyond your favorite reads. Our Amish Mission Corner Bookcase with Optional Doors commands attention while providing functionality. It also does a great job of giving purpose to a typically unused space.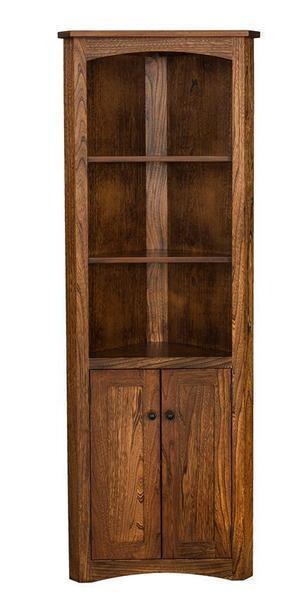 Mirror, Mirror
Tiny houses take advantage of the ability of mirrors to give rooms added depth, making them appear larger. Hanging or propping a large mirror directly across from a window will add more light to a room, giving the illusion of a more open space. You can also place a mirror in front of a light source such as a candle or chandelier to maximize its effect.
Not only will our Amish Reclaimed Wood Block Art Mirror help you widen a space, it will also provide a pop of interest with its unique design.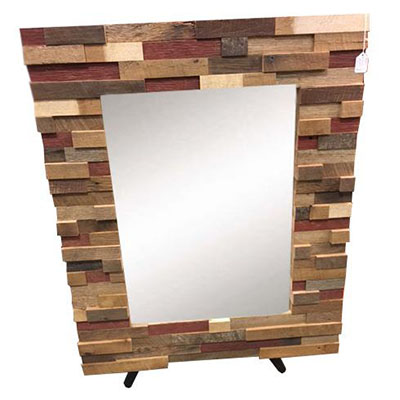 Minimalism is a Must
Clean lines are essential to keep a tiny house from feeling cramped. Taking a page from mid-century modern design, tiny home owners incorporate minimal forms constructed of high quality materials to make the most of their cozy abodes.
Our Hastingwood Panel Bed provides sleek style that won't overwhelm the bedroom.
Multifunctional Furniture
Furniture that serves multiple purposes is essential to any tiny house. But what average-sized home couldn't afford to free up some floor space? Being clever with your choices can make a big difference in all rooms.
Capitalize on space without compromising on style with our Amish Century Buffet with Pullout Dining Table.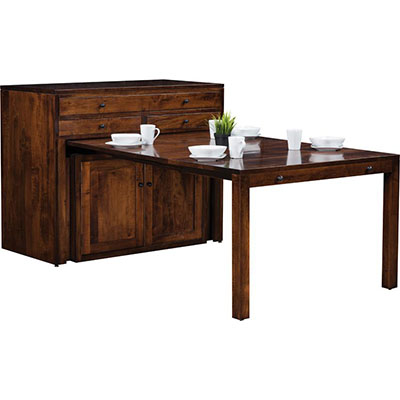 Since you'll be making use of the vertical space in your home, our Amish Hardwood Folding Step Stool is the perfect solution for reaching items stored on shelves up above.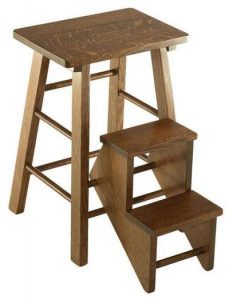 Low-Sitting Furniture with High Impact
Tiny homes typically do not have high ceilings, so making use of low-sitting furniture like cushioned benches are a clever way to create the illusion of height.
The Amish Mission Storage Bench will make a ceiling feel higher and create a multifunctional seating area.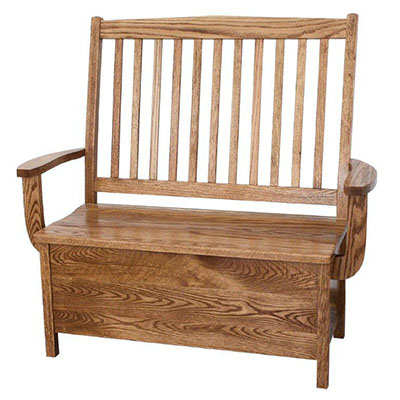 Less is more when it comes to choosing functional, stylish furniture. While the tiny house movement may not be for everyone, its penchant for optimal organization and minimal use of space has a place in every home.