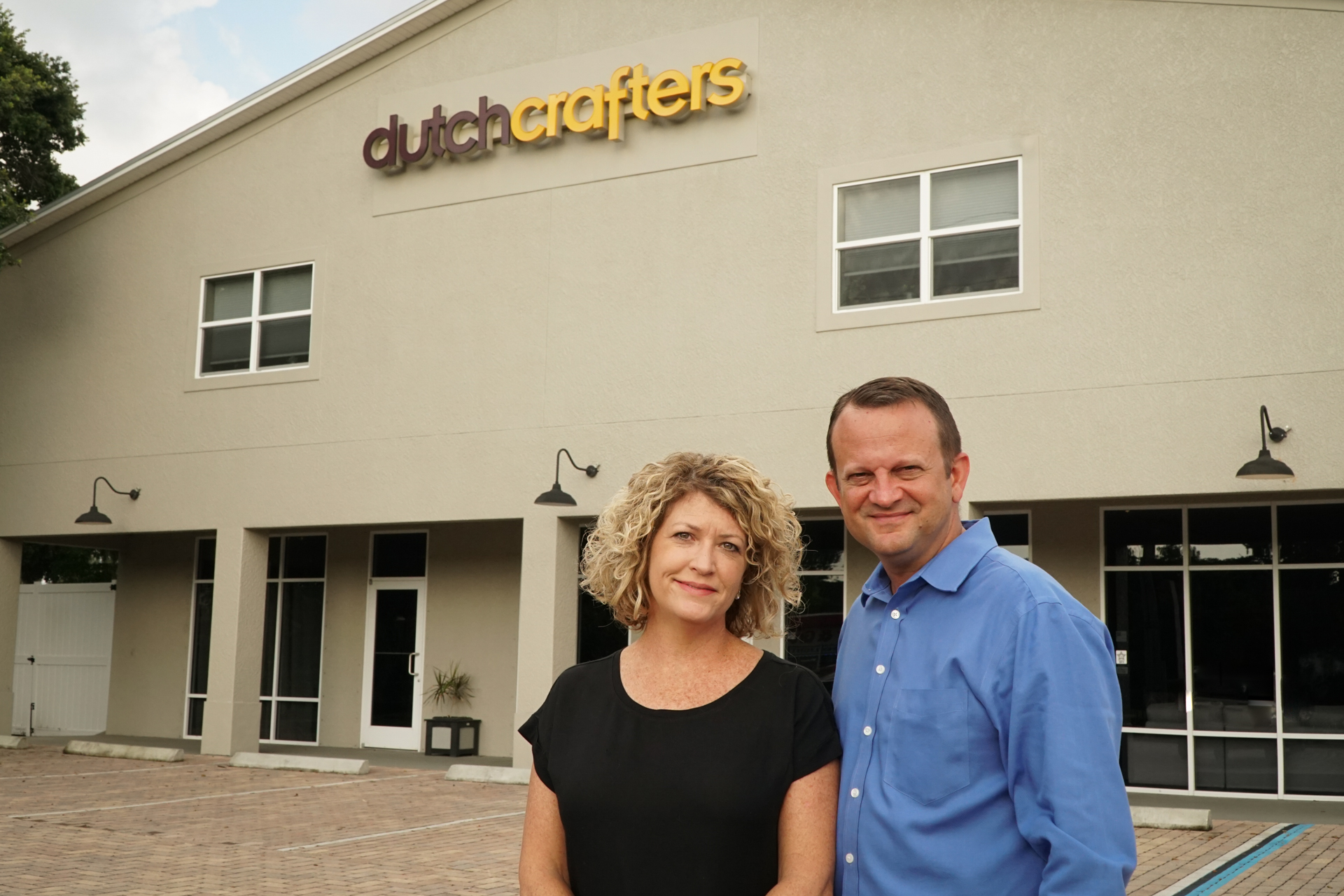 JMX Brands Named a Furniture Today 2021 Leading E-Tailer
For the seventh consecutive year, JMX Brands was named to Furniture Today's annual Leading E-Tailers List. The Sarasota-based niche online retailer operates as the parent company of www.dutchcrafters.com, the largest online store for Amish furniture and home décor.
Leading E-Tailers list recognizes 21 online and home furnishings retailers alphabetically within three tiers, based on total annual sales.
In 2021, JMX Brands has been named to America's Best Trending Online Shop list by Newsweek, Digital 360's Next 1000 Company list, the Greater Sarasota Chamber of Commerce Medium Business of the Year, and Best Places to Work in Sarasota-Manatee.
Jim and Linse Miller founded DutchCrafters in 2003 after their struggle to find quality, solid wood furniture for their home. In 2016, the business opened its first brick-and-mortar location in Sarasota, Fla. and four years later an outlet store in LaGrange, Ind. Today, DutchCrafters has the largest collection of Amish furniture online sourced directly from woodshops in Ohio, Pennsylvania, and Indiana.
About the 2021 Leading E-Tailer
The Furniture Today Leading E-tailer list is published annually by Furniture Today, the No. 1 weekly furniture industry publication that also breaks news daily at www.furnituretoday.com. It recognizes online home furnishing retailers in alphabetical order in three categories: over $1 billion, between $100 million, and less than $100 million.