Shopping with DutchCrafters

As the leading internet retailer of Amish furniture, we have furniture for every room in the home, as well as your outdoor spaces. We have been in business since 2003, offer the widest variety of any Amish furniture internet retailer and are here to provide you with personal help finding the perfect piece for your home and lifestyle.
Start with Your Vision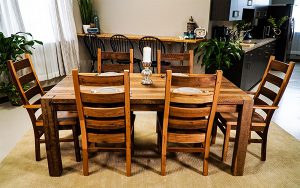 At DutchCrafters, we know that you're not just buying furniture. You're investing in the ability to bring your vision to your home. Our goal is to help you bring your vision to life by connecting you to heirloom-quality Amish furniture made in America. Visit our Learning Center to gather information about wood types, finishes, upholstery choices and furniture terms to help you choose the right furniture for you. The furniture selections you will find on our website are not cookie-cutter pieces you pick out from a big box furniture store floor. Our solid wood furniture is built to order, with choices from our many options–including wood type, finish, fixture, size and other details–that make the piece all your own. If you do not find the customization you would like online, please call one of our furniture specialists at 941-867-2233, and they will work directly with our woodworkers to design the furniture that fits your needs.
Shop Online with Confidence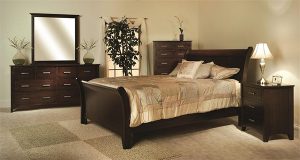 DutchCrafters provides thousands of handcrafted, solid wood furniture pieces, each made for you and your vision alone. If you opt to shop entirely online, take advantage of our top-rated website, graded an A+ by the Better Business Bureau and a trusted site secured by Rapid SSL, to order a personalized version of the piece you're dreaming of – all of the options you need are only a few clicks away.
Your Personal Furniture Specialist
Choosing your handcrafted Amish furniture is a personal experience, and DutchCrafters offers a personal furniture specialist to enhance and simplify that experience every step of the way. These specialists have spent time in DutchCrafters' Amish country, gaining first-hand knowledge of our Amish furniture and building relationships with the craftsmen.
So whether you need to send in line drawings for custom furniture, ask which chairs to pair best with your heirloom table, or simply want some help picking out a nursery set for your new grandchild, give us a call at 941-867-2233 or ask us a question online.
Place Your Order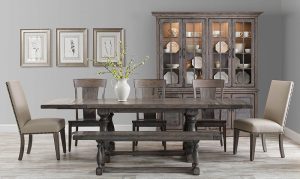 You are welcome to place your order through our secure website or on the phone with one of our furniture specialists.
You can get the process started by ordering your Amish furniture with Affirm financing or with 40% down. These are offers that our competitors just can't match.
By making a 40% deposit, you then make another 40% payment in 4 weeks, and the remaining 20% balance is due prior to shipping, with no interest fees or finance charges. Orders less than $2,000 or products that ship within four weeks do not qualify for our 40% down payment program. Please call us at 941-867-2233 to find out more.
The Building Process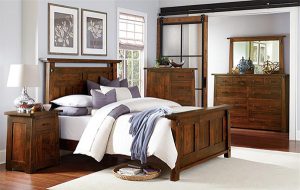 Once you place your order, either online or over the phone, we'll tell the woodshop that specializes in your piece to begin building it. Each piece is custom crafted to order, with love and your vision in mind. Sometimes, it's a single skilled Amish craftsman building your piece all the way from the planks of wood to the hand-tooled result. Other times, the workshop will have specialized craftsmen for each portion of a piece—say, one to fashion the spindles on a bed, another to carve designs on the headboard. Either way, your piece will remain in that workshop, tended and perfected by the same craftsmen, until it is fully realized and ready to be sent away for finishing.
Choose Your Finish
Once you've chosen the perfect piece for your home, we welcome you to experiment with different finishes and wood types to suit your style. There are two ways to go about this:
Order up to four finish samples right here, even before you order your piece. Go to our samples section to select what you would like to see.
Order your piece, but choose the "Send Me Samples" option provided for your finish selection. You will hear from one of our furniture specialists to discuss which samples you would like to see. In many (but not all) instances, the craftsmen can begin working on your ordered piece while you sort out your perfect finish.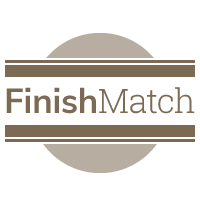 No matter who is building your furniture, our FinishMatch guarantee ensures a matching finish on sets ordered together, even if that might require us to take on the extra cost of transferring your furniture to the same finishing shop.
Please remember that due to the natural variations in real wood, stain colors may vary from how they appear on our website, brochures, or wood samples.
We Bring your Vision to your Home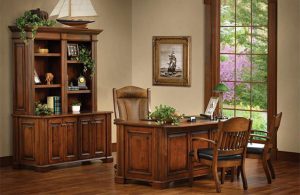 An exemplary DutchCrafters experience is not complete until our hand-selected professional shippers and delivery drivers bring your personal vision to your home or business.
Most of our products ship for a flat rate that will deliver your entire order to your home with our standard outside delivery. Some of our products ship for free.
Opt to ensure an effortless delivery with our White Glove Inside Delivery service. You can expect our delivery driver to safely unload, unpack and set up your furniture, and then clear the packing materials from your home – all while you relax and watch the magic unfold.
More information is available on our shipping and delivery page.
Enjoy your DutchCrafters Amish Furniture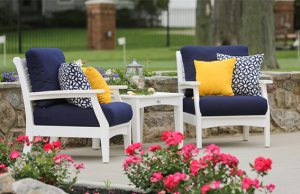 With a customer service team committed to exceptional service and a full one-year warranty against defects in materials and craftsmanship, DutchCrafters is committed to the reality of your vision and to protecting it for generations to come.
Share your Vision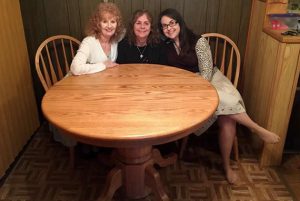 Our incredible customer family is our greatest source of inspiration, and we hope your custom Amish made furniture will join over a decade of others in our customer photo gallery.
We invite you to share pictures of your furniture in your home or business, and stories of your shopping experience with DutchCrafters with our active customer family.
We are proud of the many customer reviews we have already received.