Amish Recliners and Lounge Chairs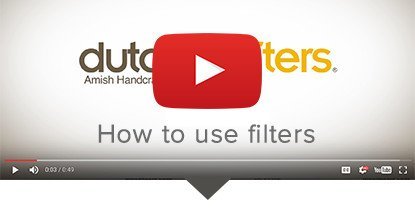 Filter Products
Amish-made Upholstered Lounge Chairs, Recliners, and Gliders
Luxury and Beauty
Crafted with deep care and an immense amount of pride, our wide range of upholstered recliners, gliders, and lounge chairs offers something for every taste and setting. Whether you're looking for a set of living room chairs, a deep and luxurious addition to the reading nook, or just an ultra-comfortable spot for spending time with your thoughts, our Amish woodworkers have a chair to fit your needs.
The McCoy Recliner, shown here in London Brown Leather, is as sumptuous as it is sturdy.
A Weight Off Your Shoulders
Every one of our recliners and gliders is supported by hand-inspected mechanisms that promise the smoothest, lightest gliding motion. Each piece has arms that are perfectly angled to provide ideal comfort at any angle. Whether you're leaning back a little or taking time for a well-earned nap, your Amish recliner will make sure your rest is completely supported and seamlessly smooth, both now and in twenty years' time.
The Heritage Reclining Rocking Chair with Swivel offers the ultimate in comfort, relaxation, and workmanship.
Quality and Heritage
The woodworkers who craft these recliners have decades of experience in their craft, and each piece is held to only the highest standards during its production and finishing. Every piece can be customized with your choice of upholstery - either fabric or leather - and your choice of wood and stain. We're also always open to completely custom orders. If you've any questions at all, or if you'd like to discuss having us create a completely custom recliner or glider for your home, please don't hesitate to get in touch - we would love to be a part of your story.