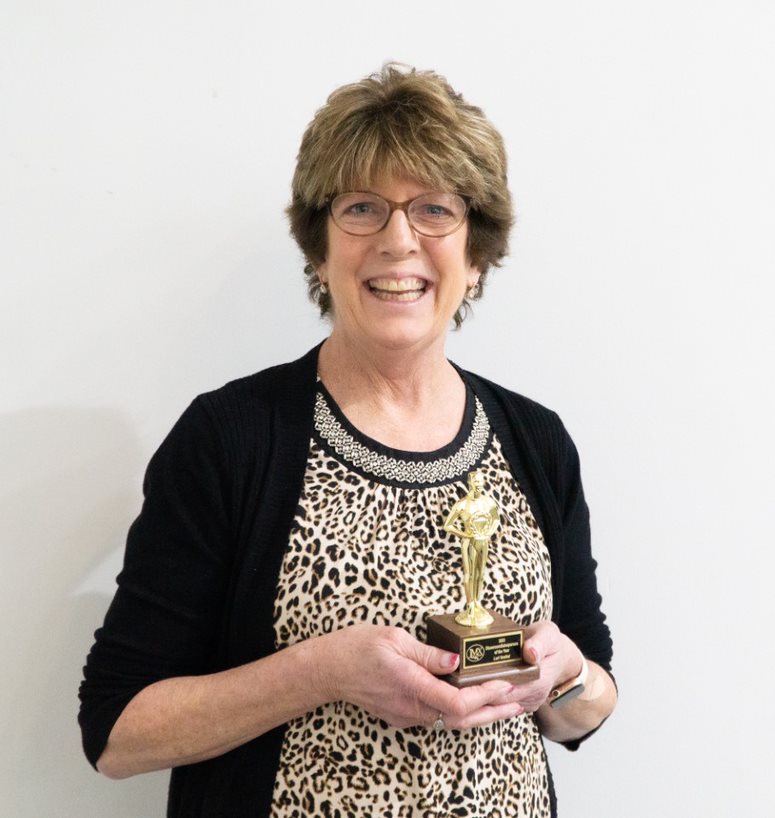 JMX Brands recognizes Lori Voelkel for Top Showroom Sales
Sarasota, Fla.— JMX Brands, the leading retailer of Amish furniture at www.dutchcrafters.com recognized Showroom Furniture Specialist Lori Voelkel with the Top Showroom Sales award presented at the annual awards ceremony.
This annual celebration honors employees who demonstrate outstanding performance. 2023 marks the first year for the Top Showroom Sales award.
Originally from central Florida, Voelkel says she "grew up playing in Disney World while it was being built." She has served on the company's Events Committee for one year, and says she loves "everyone I work with here." Working in the Sarasota DutchCrafters Showroom, she most enjoys "making the customer happy by connecting them with their heirloom furniture."
Kari Jo Koshes, JMX Brands director of stores and fulfillment, presented the award, sharing some of the impressive numbers achieved.
"The showroom teams have so much to be proud of this year, and I am grateful for all their contributions," Koshes said. "The showrooms' combined in-store revenues exceeded 2021 totals by $780k, and showroom-assisted revenues increased by 40% year over year."
"Lori Voelkel's efforts generated an impressive $647k for in-store sales and an additional $75k in assisted sales, 29.6% of all Sarasota showroom revenues! With just over one year at JMX Brands, Lori has been successful in her role, going above and beyond. Congratulations, Lori!"