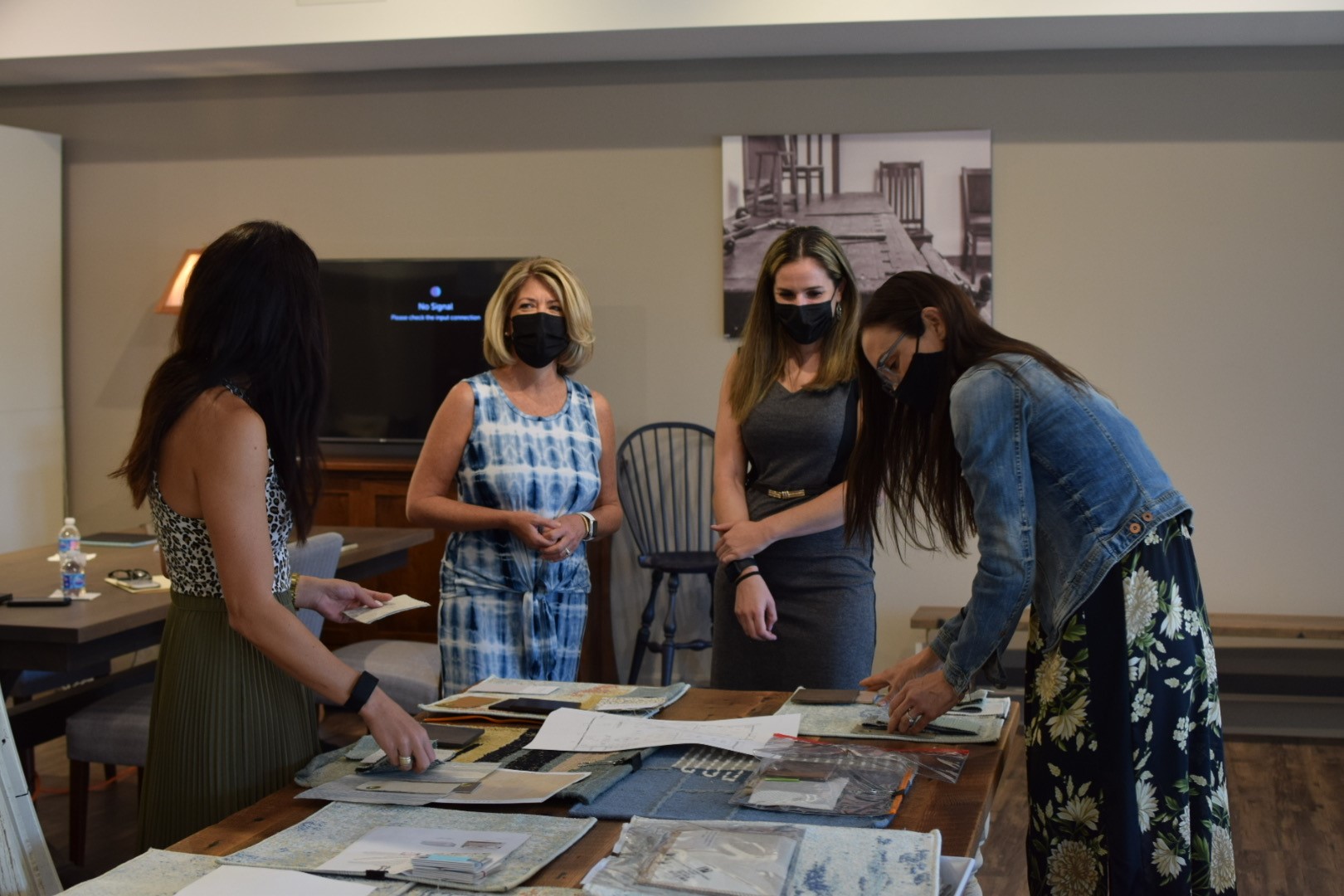 DutchCrafters Begins Store Redesign with Ponton Interiors
DutchCrafters, the largest online retailer of Amish furniture and home décor and daughter company of JMX Brands, is partnering with Ponton Interiors to redesign its showroom experience. Selling online since 2003 at www.dutchcrafters.com, DutchCrafters opened its first brick-and-mortar store in Sarasota, Fla. in 2016. With the success of the Sarasota location, DutchCrafters is planning expansions of its showrooms and saw an opportunity in the brick-and-mortar setting to enhance the representation of its broad collection to provide the best customer experience.
"We introduced a new vision in 2020, and central to that vision is an exceptional customer experience," said DutchCrafters Vice President Linse Miller. "The expansion of DutchCrafters stores is part of this new vision. We want to get the framework down here in Sarasota first and then we will replicate this at our future stores. We have been wanting to start the redesign since early 2020, but when the pandemic hit, we had to delay our plans."
Taking charge of this store refresh is Kylie Ponton with Ponton Interiors. This Tampa-based firm has done commercial designing for the Austin Center and Westshore, as well as a variety of luxury residences.
"Ponton Interiors is excited to be contributing to the brand experience for customers of DutchCrafters by creating a unique and memorable space," said Ponton. "We look forward to creating new layouts that are designed to enhance the customer experience, while invoking a sense of home and emphasizing American craftmanship."
DutchCrafters prioritizes providing the highest quality of American-made, Amish furniture that is customizable to align with a customer's style and values. This will be incorporated into the Sarasota showroom design as Ponton Interiors works to bring the vision to life. The redesign of the showroom will include an updated layout; representation of different woods, finishes and upholsteries; visual elements and displays; and a dedicated design center.
"Ponton is what we have been looking for in a partner," said Miller. "They are starting with our vision, paying attention, listening, and adding creative talent to the process. They are taking the time to get to know us and what we want to achieve."
This project is scheduled to be complete by Fall 2021. Customers can look forward to enjoying the same DutchCrafters quality with a new shopping experience.
"We don't want to give too much away about what customers can expect but we will be excited for the unveiling and reveal in the next few months," said Miller.