DutchCrafters Alpharetta Furniture Showroom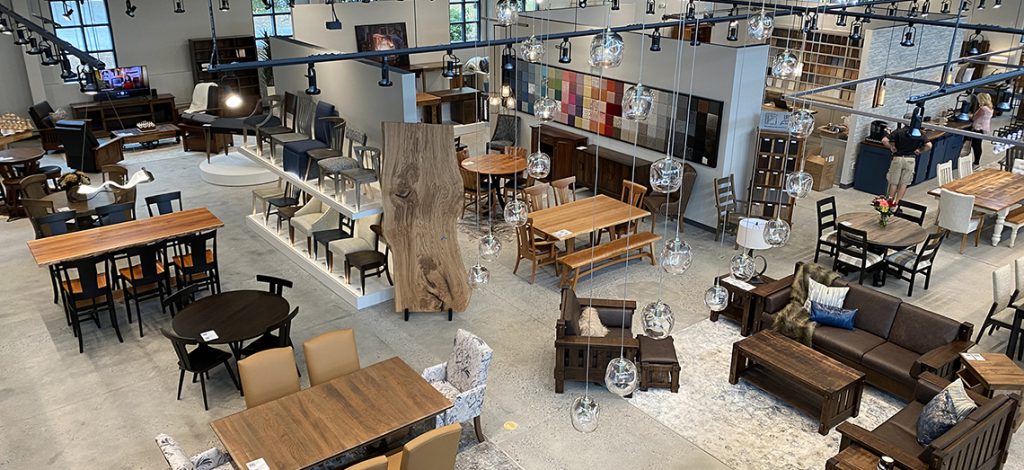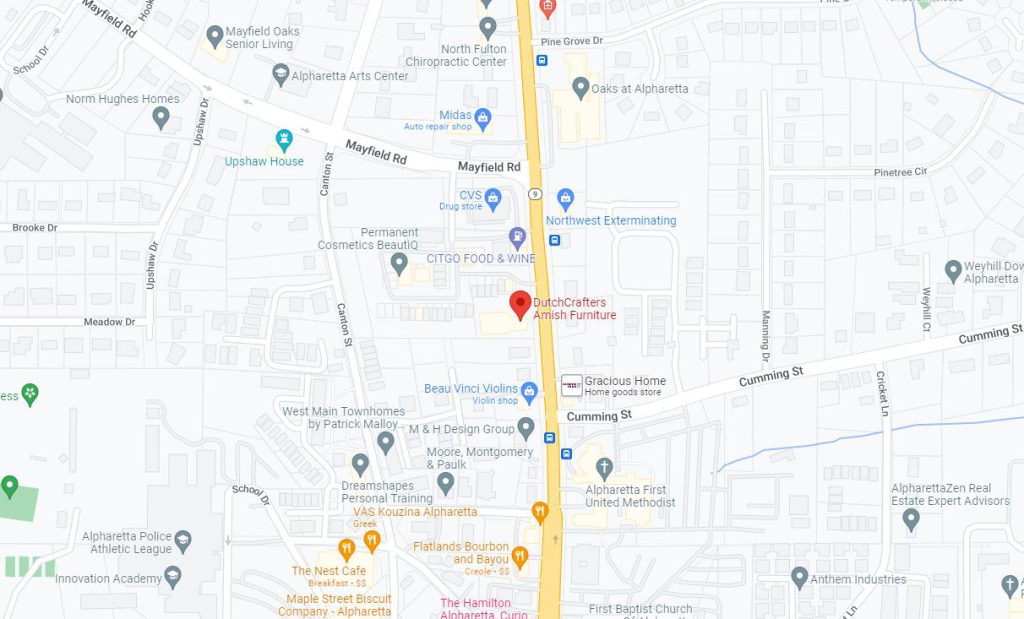 Make an Appointment with a Furniture Specialist
Visit our store anytime. You can also schedule a one-hour showroom appointment with one of our furniture specialists in our Alpharetta Showroom, who are happy to recommend pieces, offer styling advice and answer any questions you have.
---
Our Alpharetta Store
The DutchCrafters Showroom is a unique experience, quite unlike other furniture showrooms. Our one-of-a-kind 9,000 sq. ft. store in Alpharetta showcases our most-loved Amish made products. Come in and experience the comfort of the furniture, touch the woods and fabrics, and learn how easy it is to build the furniture you envision. This is more than just a store, rather a true furniture shopping experience with you at the center of it. The furniture on display in our Alpharetta Showroom has been specially selected, and there are many more products you can view online to order.
Inside the showroom are our knowledgeable, friendly furniture specialists and decorators that you can pose any and all questions to. They're ready to help you create the perfect furniture that fits your design style and needs. Enjoy free beverages as you peruse the store. Visit our Design Center that opens up a world of possibilities with woods and stains, and best of all view the furniture that's ready to become part of your family story for generations.
We have hand-picked our location in the Atlanta area and love being a part of the Alpharetta community. Our store is conveniently located on Main Street, next to the downtown district. Alpharetta is a great place to spend time, and we recommend that visitors enjoy Alpharetta after shopping at our store. Here are some things to do in Alpharetta, Georgia.
DutchCrafters began in 2003, with Jim Miller and his wife Linse exploring the backroads of Amish country looking for exceptional solid wood furniture. Learn more about the DutchCrafters story here.
---
Designer and Real Estate Trade Programs
We love to partner with interior designers and realtors to help them provide their clients with the best service when purchasing furniture for their homes or businesses. Learn more at these links.
---
Please sign up below for emails to be the first to know about events, sales and other happenings at our Alpharetta Showroom.