Things to Do in Alpharetta
The city of Alpharetta is located in Fulton County, Georgia, 26 miles north of downtown Atlanta. Alpharetta is considered part of the Atlanta metropolitan area.
Alpharetta began as a trading post in the 1830s. It became a chartered city in 1858, remaining an agricultural area until the 1980s. It's rich with history and wide open, natural spaces. It exudes a quiet charm with its combination of unique activities and picturesque spaces.
The city of Alpharetta is bustling with activity. There's plenty to do and see, and with DutchCrafters opening a showroom in Alpharetta, we put together a list of popular things to do there, outside of furniture shopping at DutchCrafters, of course!
A fantastic resource for things to do in Alpharetta, this site clues you in on all the shopping, dining, activities and sights to see in Alpharetta, Georgia. Find updates on current happenings as well as upcoming special events. Check out the best hotels. Get the inside scoop on local arts and music venues. Awesome Alpharetta offers the history of the city along with being a complete visitor's guide.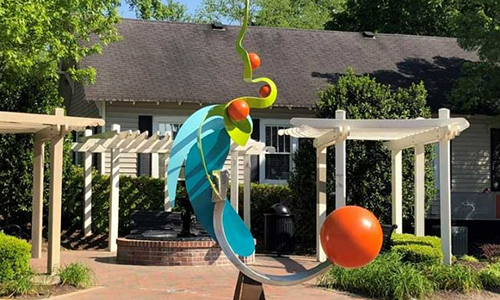 View 20 sculptures along the Alpharetta Arts Walk that includes both permanent pieces and temporary ones that art lovers can enjoy.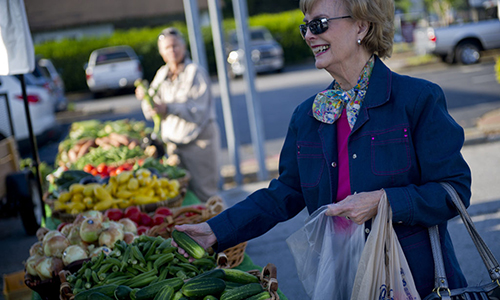 Alpharetta has an award-winning weekend farmers market that's laid back and relaxing. You'll find locally grown fresh produce, as well as soaps, fresh breads, plants, flowers, homemade preserves and many other treasures. Enjoy live music as you stroll through the festive atmosphere of the farmers market. It's open every Saturday, April through December, from 8:30 am – 12:30 pm.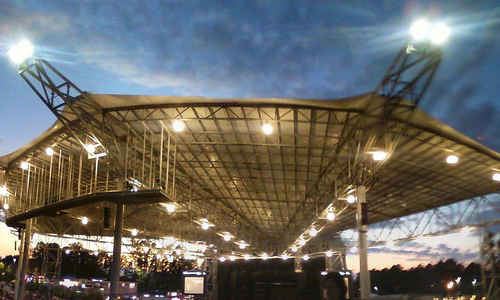 The Ameris Bank Amphitheatre holds 12,000 in a state-of-the-art outdoor venue, hosting various acts. Alpharetta's live music scene is rich with variety, and the Ameris Bank Amphitheatre welcomes many bright stars on its stage in a park-like setting. In addition to music, the amphitheatre hosts comedy acts. Tickets can be purchased for seats, or you can sit on the grass. You'll definitely want to check out their calendar of events when visiting Alpharetta!
The Alpharetta Big Creek Greenway is a roughly eight mile long and 12 foot wide concrete path next to the woods along Big Creek. This is the spot to go for fresh air. You can walk, jog, skate and bike here. There are also mountain bike trails that take you out where you can spot ducks, deer, birds and other wildlife.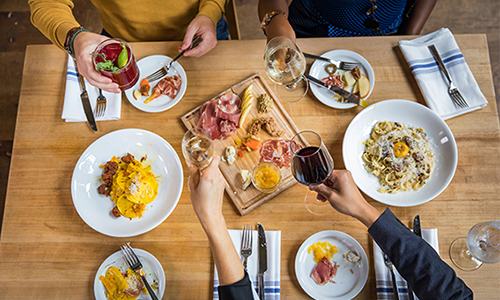 Avalon includes 500,000 square feet of retail space, a 12-screen movie theater, offices, retail stores and fine dining. Shop and dine to your heart's delight here. This community dwelling is the spot where you'll find a bocce ball court and fire pits to enjoy. Lots of community events are featured at Avalon, and it creates a unique combination of modern and classical elements.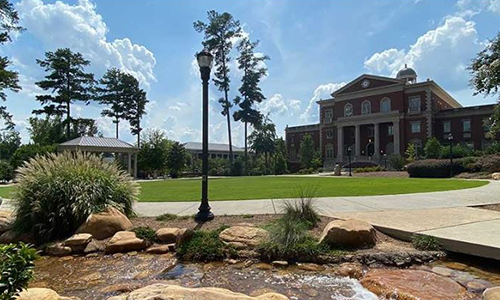 Located in Downtown Alpharetta, the Brooke Street Park and Arboretum is a park located on 5 acres. There's a winding path, beautiful trees and an open lawn area where local concerts and fun cornhole games are held. Visitors can enjoy the Downtown Alpharetta Arts Walking Tour in this area, viewing a stream with gorgeous landscape and a small reflection garden. It's a nice place for resident families and visitors alike to enjoy a variety of colors in the arboretum that features flowering trees in a number of varieties.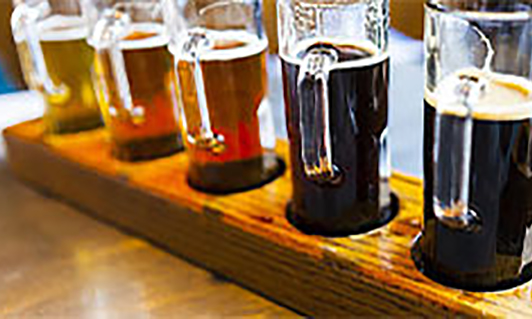 There's a variety of brews to test at Curahee Brewing Company, a great stop for beer lovers to try. Curahee is also dog-friendly, and there are numerous eateries nearby.
Here visitors and natives alike can learn about Alpharetta's history through the use of interesting displays and artifacts. In addition to sharing Alpharetta's journey, a unique display features interviews with long-standing residents of Alpharetta, captured in the Alpharetta Stories Project. Exhibits showcase memorabilia donated by residents of Alpharetta, while pictures chronicle its development. You can book a museum tour for your group to enjoy. Admission is free.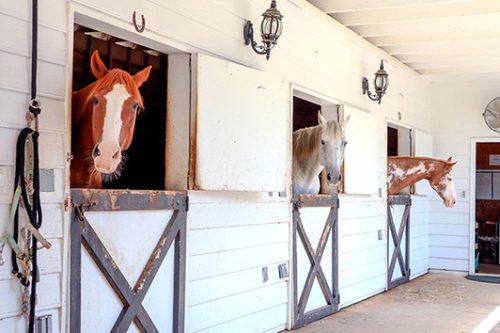 A lovely spot to enjoy fresh air, a friendly farm and fine wine, the Painted Horse Winery and Pamelot Farm manages to create a unique spot combining all three. On Pamelot Farm you'll find plenty of activities, like riding lessons, summer camps and views of the farm. This family farm was transformed by Pamela Borgel in 1991 to offer a place to entertain family and friends, as well as hold community events.
Pamela decided to build upon what she started to create an even more unique space by adding a vineyard and winery. With help from experienced winemaker John Bowen, Painted Horse Winery was added in 2019 and became the first farm winery in Fulton County, Georgia. Take a tour of the vineyard, winery and production facility when you visit. Top the day off with rich handcrafted wines you can taste test.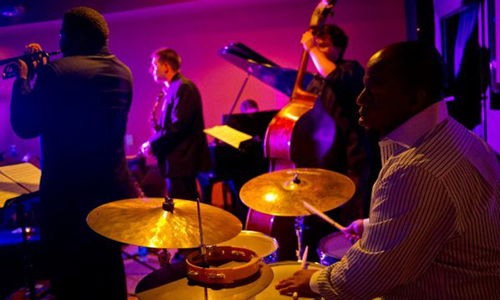 A great place to gather to hear fine jazz music performed by top musicians. It is an intimate, entertaining jazz venue that offers a stunning listening room designed to enhance your musical experience.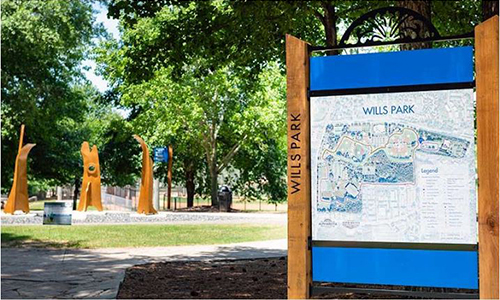 Wills Park offers 120 acres rich with playgrounds, picnic areas and other family-friendly amenities. Enjoy basketball and tennis courts open to local residents and visitors. Wills Park houses an equestrian center, and features competitions and races too. There's also an aquatic center with pools you can get some swim time in. Forests and ponds round out Wills Park, with ducks and other animals at play. The Alpharetta Arboretum is located at Wills Park. Take a walking tour of 26 different tree species there.