LaGrange Amish Outlet Store and Warehouse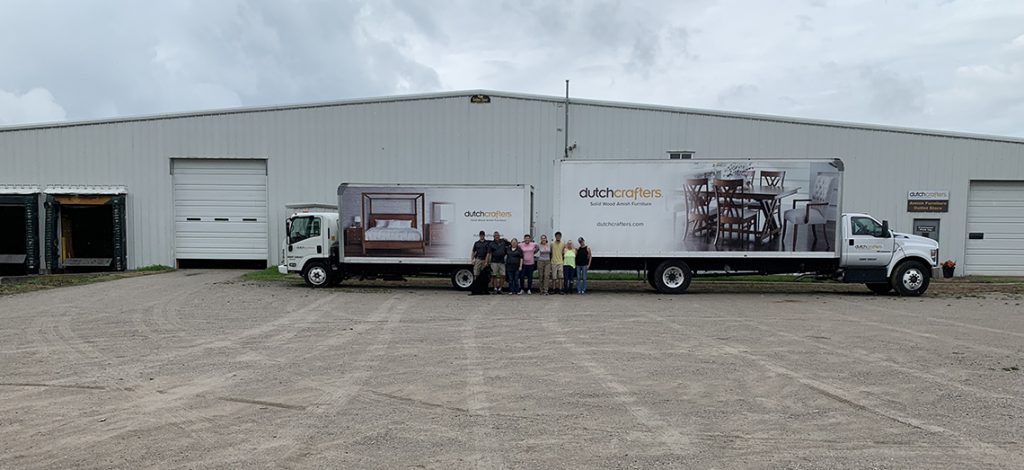 ---
Our Outlet Store and LaGrange
The DutchCrafters Amish Outlet Store and Warehouse is located in LaGrange, Indiana. If you are looking for a great deal on Amish furniture, then be sure to check out our selection of in-stock furniture at the Amish Outlet Store. The Amish furniture selections available at the Outlet are sold as is with wood type, finish and options already completed. The workmanship of our in-stock selection is the same high quality of our built-when-ordered furniture but at a discounted price. New products are added to our Amish outlet store regularly so please check our in stock items or visit the store often to see what's available.
If you can't find what you're looking for at the Outlet Store, don't worry, our Amish furniture specialists can search with you through our countless items online to create a custom piece to your specifications.
After you've finished shopping at DutchCrafters, be sure to check out the countless things to do in the popular Indiana Amish community. We have made them easy to find with our page on things to do in Indiana Amish country.
DutchCrafters began in 2003, with Jim and Linse Miller seeking out the most accomplished Amish woodworkers who make the best Amish furniture available. Jim has a special place in his heart for the area where our Outlet Store and Warehouse is located since he grew up in this Mennonite and Amish community. Visit our About Us page to learn more about the DutchCrafters story. Shop with confidence at a Newsweek Best Online Store for 2021.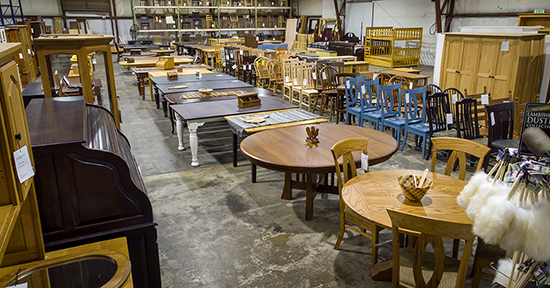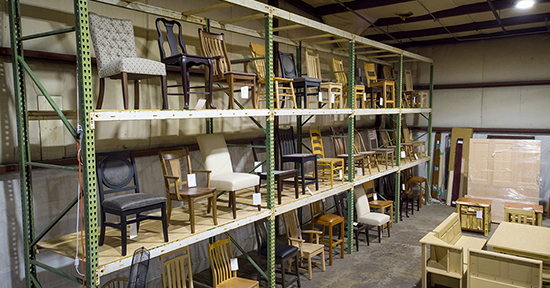 In-stock Furniture
A sampling of the furniture that we have in stock at the outlet store can be viewed in our Outlet Section. Many of these pieces can be shipped to you or purchased and picked up directly at the store. This does not include all of the furniture available at the DutchCrafters Amish Outlet Store in LaGrange.
Free Furniture Pickup at Warehouse
Free pickup of purchased furniture is available at our LaGrange, Indiana warehouse. To take advantage of this free option, select pick up during the checkout process when you purchase your furniture. You will receive information on how to set up an appointment to pick up your furniture when your order is complete. More information about picking up furniture or our other delivery options is available on our delivery page.