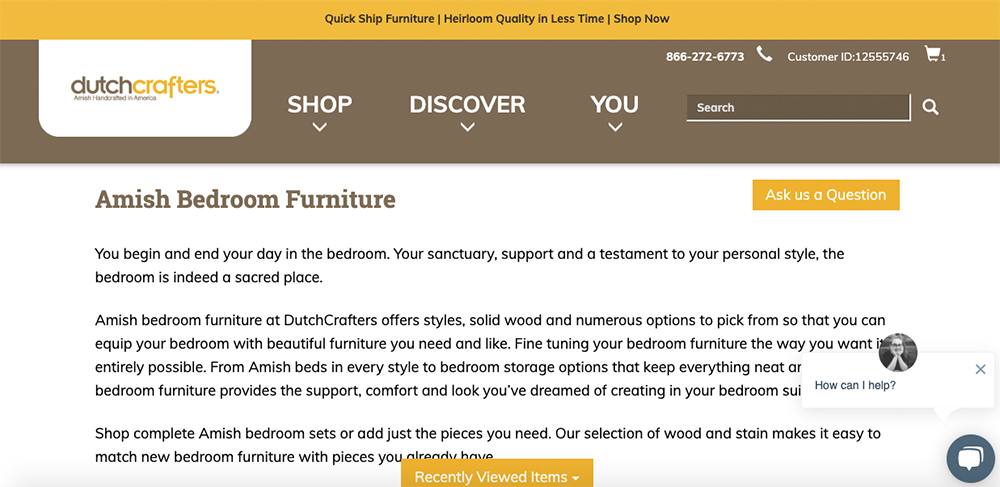 JMX Brands Makes Internet Retailer's Next 1000 List
Niche online retailer JMX Brands has been named a 2019 Next 1000 company by Internet Retailer, the leading source for e-commerce news.

In its inaugural year, the Next 1000 list ranks North American midsized online retailers by e-commerce sales. The Sarasota-based parent company of DutchCrafters Amish Furniture, the largest online retailer of Amish furniture, ranked 1443 overall and 39 in the primary merchandise category of housewares/home furniture.

This marks the sixth time the small business has been named to an Internet Retailer list having previously ranked on the publisher of Internet Retailer Magazine's Mid-Market 500 lists from 2012-2017.

Digital Commerce 360, parent company of Internet Retailer, states on their website that "with a 13.8% growth rate, mid-sized retailers aren't outpacing the Top 1000 overall North American e-commerce sales, but they are innovating in ways their larger counterparts aren't."

JMX Brands has remained competitive by focusing on the customer experience and being available wherever the customer wants to engage. This strategy has included putting the mobile experience first, creating content with an emphasis on video, and growing the business' presence on Amazon.

The small business has also embraced the complexities of working with small Amish and Mennonite woodshops where communications and culture intentionally slow down the furniture making and delivery process.

"We've innovated around that with better options menus on our website, chat support, and really strong personalization by phone. We unapologetically sell slow furniture on a fast platform," said JMX Brands CEO Jim Miller.