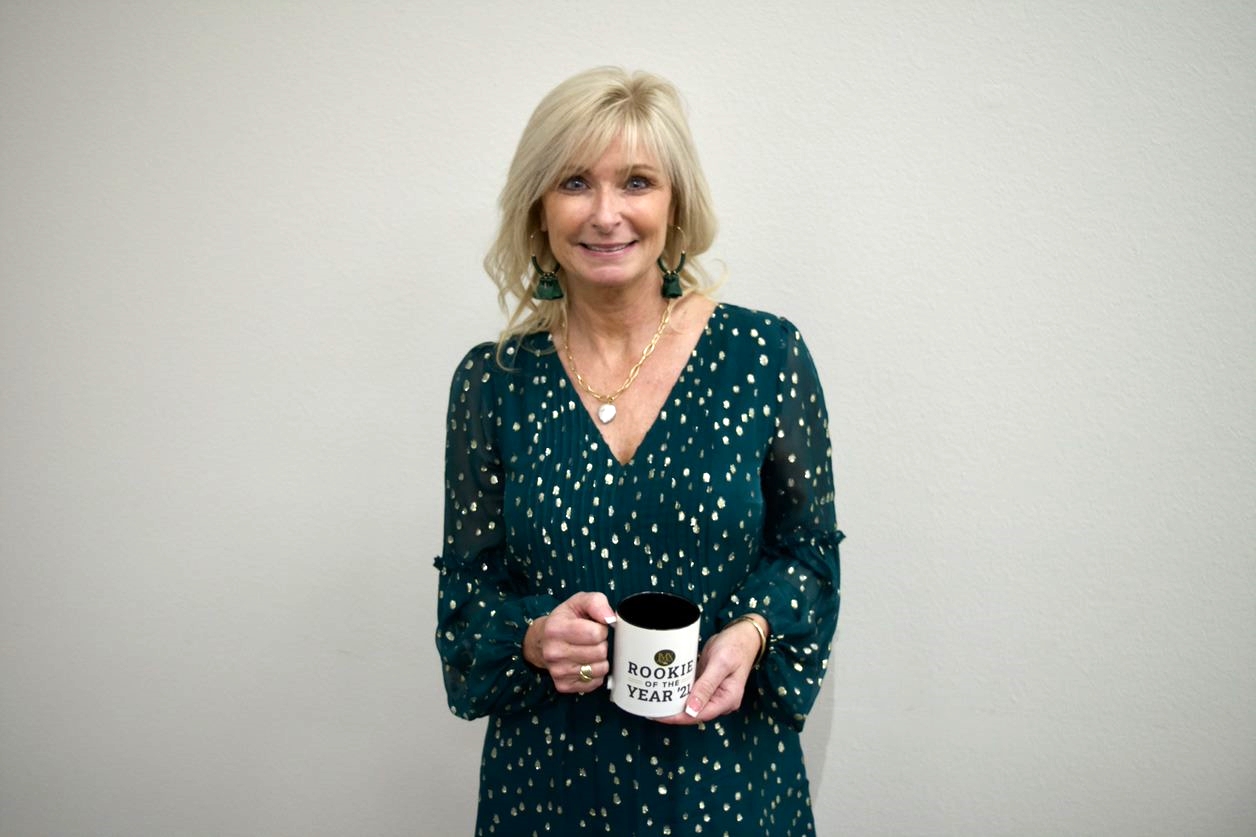 JMX Brands' Nancy Kirshe Receives Rookie of the Year Award
JMX Brands, the parent company of the top online retailer of Amish furniture at www.dutchcrafters.com, recently recognized Interior Decorator Nancy Kirshe as the 2021 Rookie of the Year. Vice President Linse Miller presented Kirshe with the award at the company's 19th anniversary awards luncheon held at Covenant Mennonite Church in Sarasota earlier this year.
Kirshe joined JMX Brands in December 2020 as a DutchCrafters showroom furniture specialist. In her first year at the Sarasota-based company, Kirshe was responsible for the most sales the DutchCrafters showroom has every had from one furniture specialist.
"Nancy always wants to give her customers the VIP experience and she is a customer advocate during every part of the sales and delivery process," said DutchCrafters Sarasota Showroom Manager Heather Anderson.
Kirshe was promoted to Interior Decorator in January 2022 after completing an 18-month course from New York Institute of Art & Design in only five months. In addition to a certification in Interior Decorating, Kirshe also receive a merit award from the institute for her work.
"I have had the privilege of working closely with Nancy this past year with the Sarasota redesign and the new Alpharetta store," said Miller. "Her suggestions on products, finishes, options, and styles have helped create the changes we are dreaming about."
The Rookie of the Year Award honors one JMX Brands employee annually for making an immediate impact on the company's growth and success. Kirshe received the award from Miller and was gifted a "Rookie of the Year" mug plus one bonus paid vacation day as a reward for her hard work.