Amish Kitchen Accessories and Tools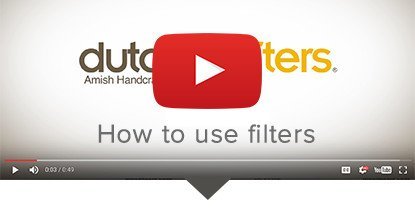 Filter Products
Amish Kitchen Accessories and Tools
DutchCrafters heirloom hardwood Kitchen accessories and kitchen tools are proudly Amish-handcrafted in Ohio, Indiana, and Pennsylvania! We take great pride in only selling Amish-made products, crafts and furniture that are made in America!
Large Selection & Variety
DutchCrafters is the largest collection of Amish furniture and crafts anywhere! We've partnered with over 70 of the finest Amish and Mennonite wood shops, allowing us to offer you more selection in hardwood furniture and crafts than you'll get anywhere else.
Our Amish Kitchen Accessories include heirloom silverware chests (as seen left), handcrafted bread and wood recipe boxes, hardwood table-top lazy Susan's, beautiful Amish-made cutting boards, solid wood paper towel holders, and a whole lot more!
DutchCrafters Superior Customer Service
To learn more, call us toll-free at 1-866-272-6773. Our friendly and knowledgeable Amish furniture specialist is happy to offer you ideas, and suggestions, answer any questions, and assist you in all your design challenges. We even commonly accommodate to custom requests!
Browse our large selection of kitchen tools and accessories.