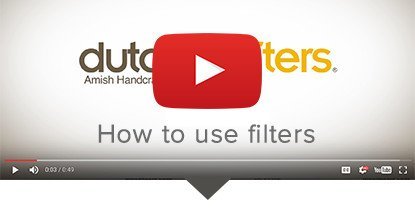 Find the perfect solid wood Amish desk to match your personal style & office decor.
Shop hundreds of custom desk options for your home office or professional work space.
For additional information or custom ordering assistance, contact one of our knowledgeable Amish furniture specialists. We'll customize any of our wooden desks to match the size, style, wood type, & color to your office furniture needs.
Call today! 1-941-867-2233

Welcome to DutchCrafter's Collection of Handcrafted Amish desks!
Working or studying at home has never been as comfortable or efficient as with an Amish desk!
With today's rapidly advancing technologies, working from home has become a popular and feasible alternative to traveling to an office. Avoid the commute, save money on gas, reduce emissions, save on office rent costs, be comfortable, and most importantly, spend more time with the family!
Choose from Quality - Tailor to Your Home
Amish desks are functional, beautiful and durable! Each desks is skillfully handcrafted from only the strongest and most beautiful solid hardwoods. Additionally, Amish desks are built with the utmost care and integrity, and inspected multiple times throughout the development process for material and workmanship related defects.
(Featured Photo: The Amish Lexington 72" Executive Desk)
Each one of our solid wood desks are built to order and thus highly customizable too! It is our goal to supply you with a final products that is perfectly tailored to the distinct elements of your home and style. Amish desks are available in a variety of solid hardwood species, finishes, sizes, and styles. Many even come with matching desk chairs!
All of these desks are handcrafted right here in the USA. Don't spend your money on low quality desks that come from China, buy a high quality desk made in America.
Our Commitment to Our Customers
DutchCrafters is dedicated to matching the quality of our hardwood Amish desks with the quality of our customer service. Each order requires only a 30% deposit and carries a one year limited warranty. Furthermore, DutchCrafters has an Amish furniture specialist on-call to answer any questions you may have, or to assist you in choosing options for the Amish desk that you love! 941-867-2233
And rest assured, DutchCrafters is a name you can trust. Awarded an A+ Rating from the Better Business Bureau, and a proud member of both the Gulf Coast 500 and the Sarasota Chamber of Commerce, DutchCrafters will provide you with quality service every step of the way.
At DutchCrafters our first goal is to get the customer what they want. We do a lot of customization work for almost all of our desks. Solid wood desks are a piece of furniture that gets used constantly so we want you to be happy with what you get.