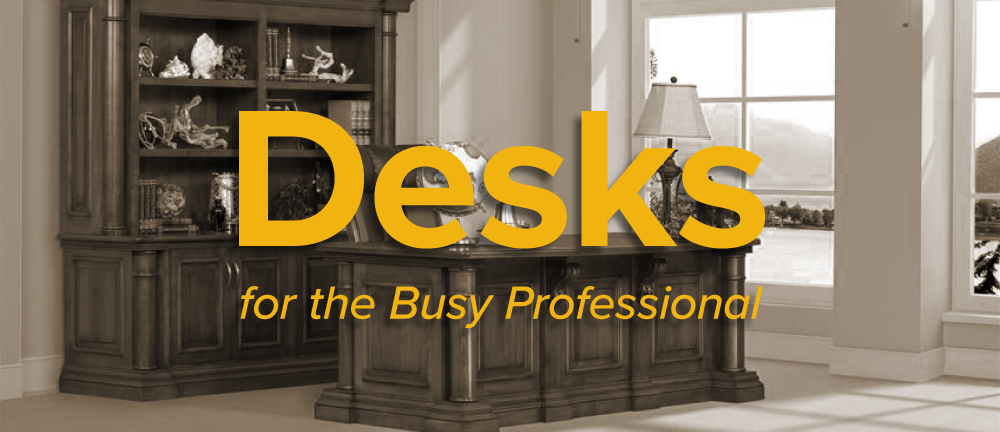 Desks for the Busy Professional
"An organized space creates clarity and clarity attracts success."
April 26 is National Administrative Professionals Day. This day recognizes all the hardworking administrators, administrative assistants, secretaries, and receptionists who contribute to keeping offices running smoothly. Handling all the demanding tasks that come through a busy office takes organizational and multitasking skills that are on point. It also requires a desk where they can stay organized, store paperwork, answer phones, take notes, and more.
What desks are best for busy professionals? Amish made desks that offer custom options to accommodate computers, phones, and keyboards, as well as provide ample work space and storage fit the bill. Here's a look at how different desk styles will support busy professionals throughout the workday.
The Computer Desk
A computer desk like the Amish 6 Piece Royal Computer Corner Desk provides essential work space. It can comfortably house computer equipment, and provides room for paperwork and supplies. Computer desks are practical and built for efficiency.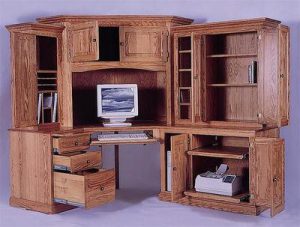 The Credenza Desk
The solution to staying organized is a solid wood credenza desk. Built-in bookcases and room for hanging files keeps everything in its place. The Amish Sault Ste Marie Office Credenza Desk and Hutch is the grandest of organizers. It combines a desk and cupboard space stylishly.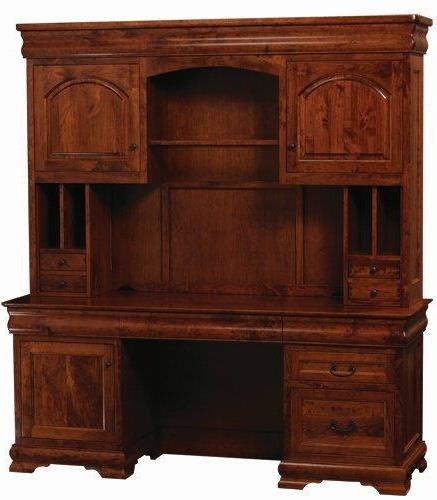 The Secretary Desk
The perfect combination of function and form, secretary desks feature a drop-down surface that when closed hides work in progress. Secretary desks are typically smaller in size, allowing them to fit into spaces large and small. The Amish Deluxe Secretary Desk with Doors is topped with a lovely bookcase.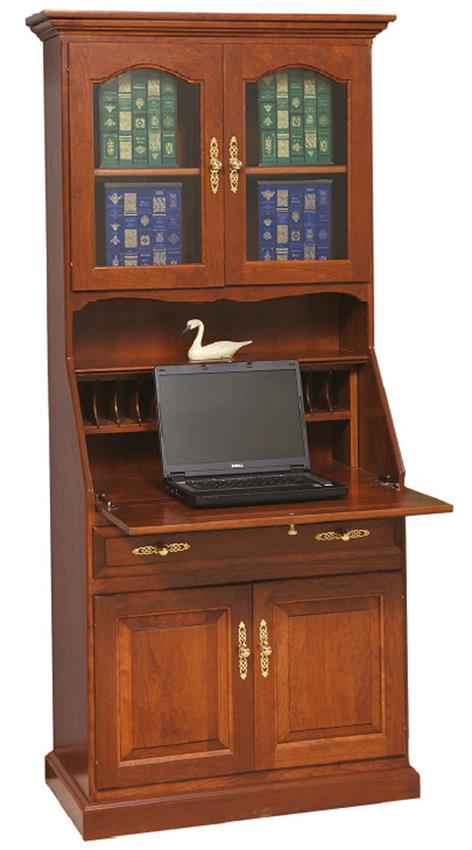 The Standing Desk
A commitment to staying healthy is built into the design of standing desks. Standing desks allow you to burn calories and improve circulation while you work. The Amish Bradford Stand Up Writing Desk adjusts to allow you to work while sitting or standing.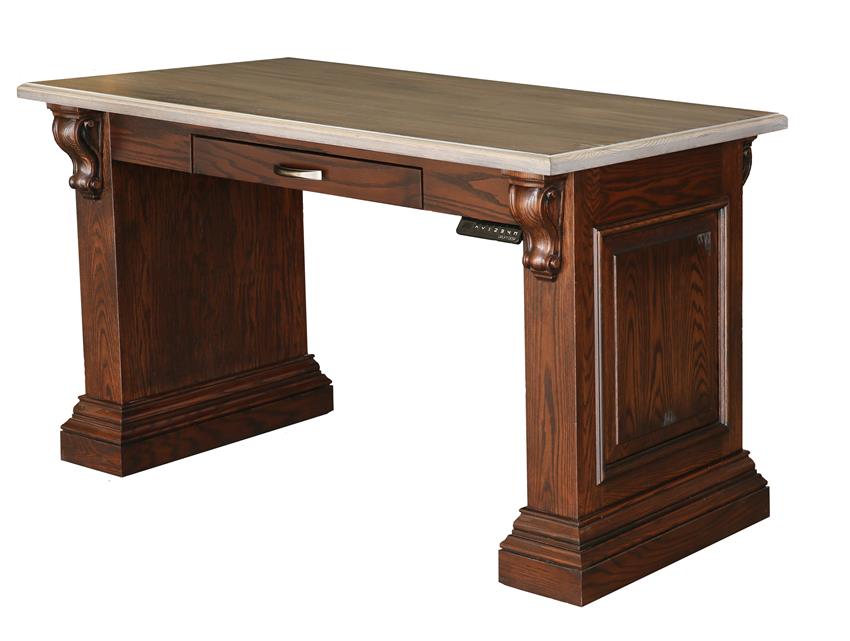 The Armoire Desk
Shutting the doors of an armoire desk creates a sleek, clutter-free office space. These desks are space savers because they use horizontal, rather than vertical space. The armoire desk is designed to hold all computer equipment while providing a comfortable work space. The Amish Mt. Eaton Computer Armoire Desk is a beautiful, handcrafted cabinet with a complete built-in work station.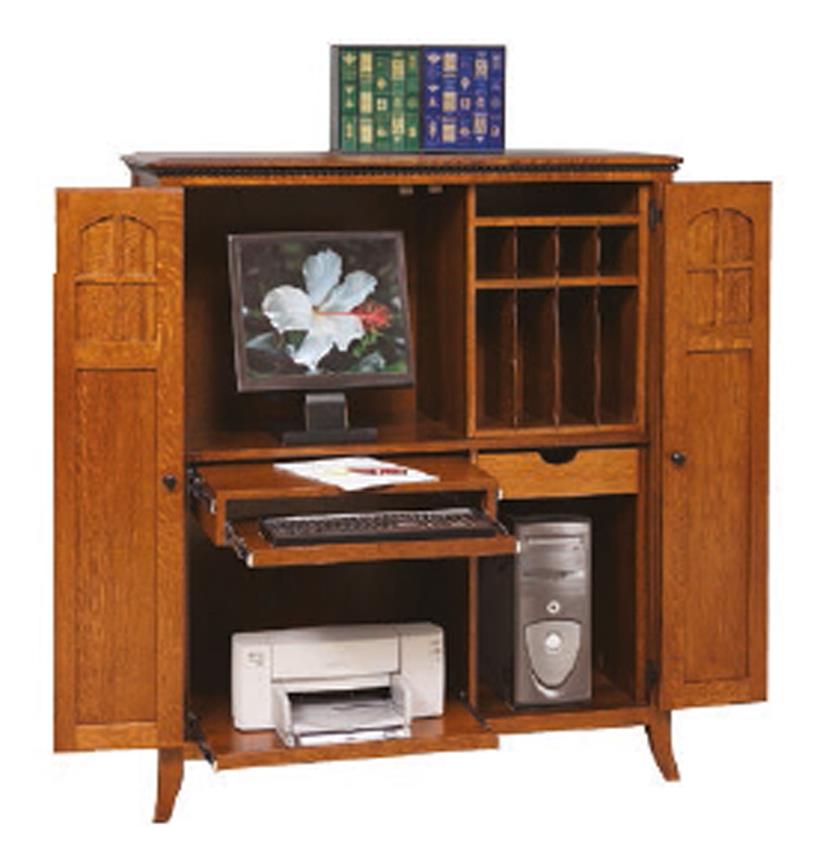 The Writing Desk
Originally, writing desks were used to write letters by hand. Modern writing desks provide a stylish, minimal work station for laptops and notes. They are often used in home offices, foyers, and hallways. They also make great candidates for reception areas or lobbies. The Amish Shakespeare Writing Desk offers a positively inspirational design.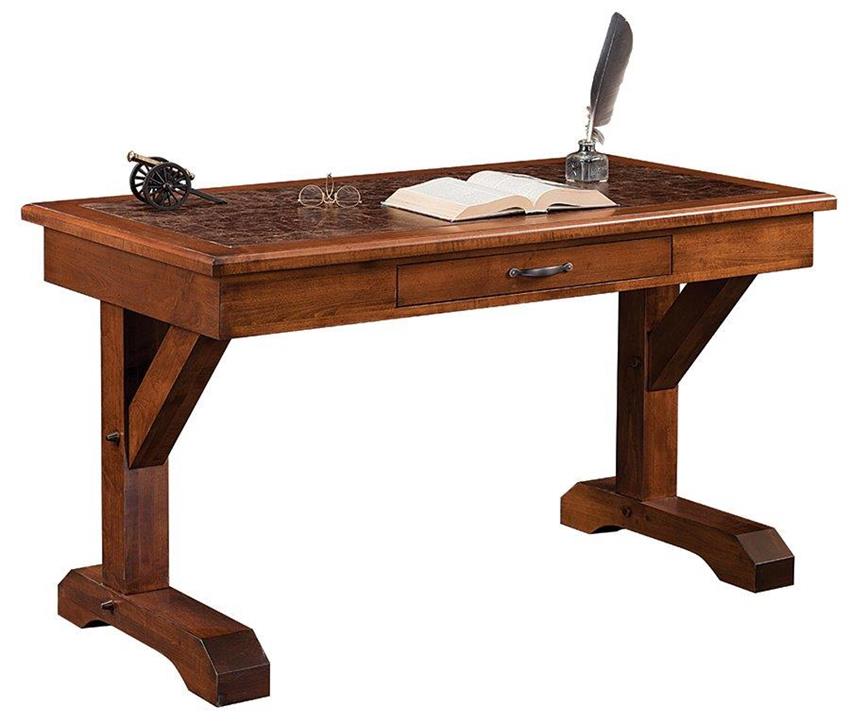 The Roll Top Desk
The solution to quickly tidying up a work space is found within the roll top desk. This old-fashioned style is revered for its pull-down top that conceals clutter in a hurry. With storage features like cubby holes, slots, and small drawers, roll top desks provide a place for everything. The Amish Berkley Roll Top Desk is perfect for staying organized.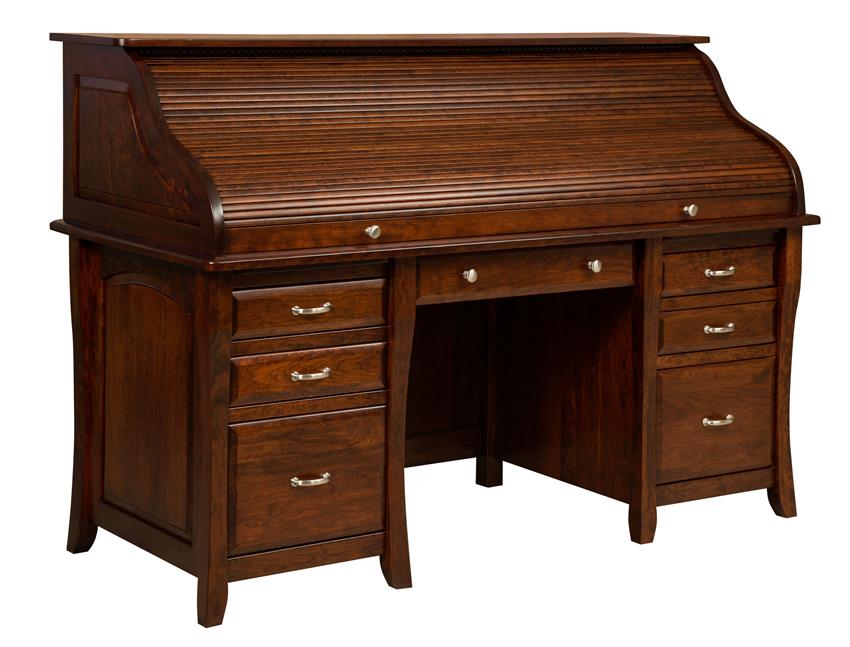 The Partner Desk
Partner desks join two workspaces with a desk in the middle. Built for two people to face each other while working, they are a great option for collaborative environments. Ample storage is provided with the addition of storage drawers, cabinets, and shelves. The Amish Hawthorne Partner Desk with Optional Three Piece Hutch offers plenty of file and document storage space.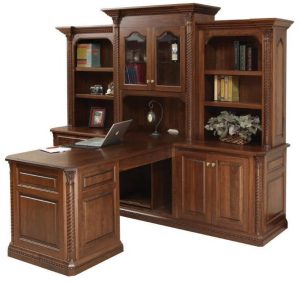 The Executive Desk
An executive desk takes center stage with its grand design. Offering lots of drawer space, storage space, and a large surface area for everything from a desktop computer to stacks of paperwork, an executive desk is ready for all tasks. The Amish Paris Executive Desk offers an impressive 82 ½" width, a 1" thick solid desk top, and custom drawer options and grommets to conceal and preserve computer cables.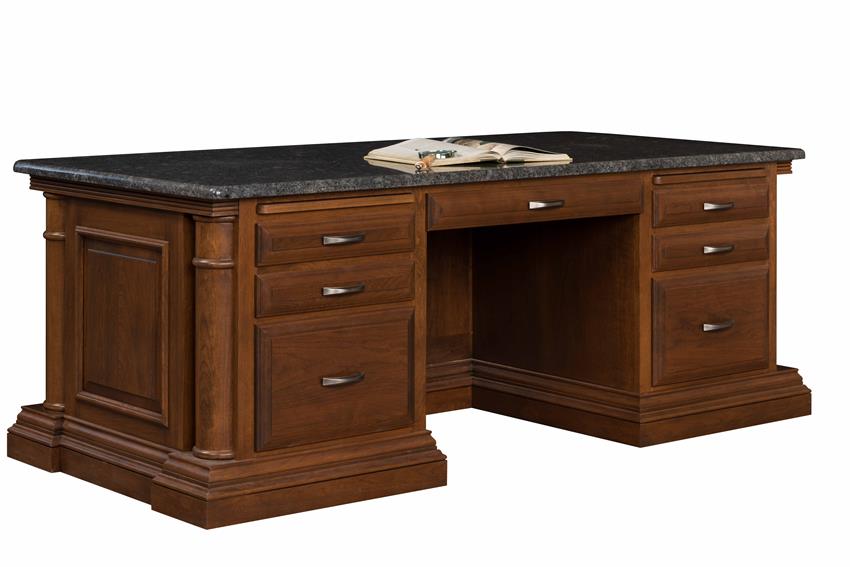 The DutchCrafters business and finance team office is equipped with matching executive Woodbury L-Desks. Featuring keyboard pullouts, power supply caddies, and ample storage space, it provides comfortable work stations for the hardworking team.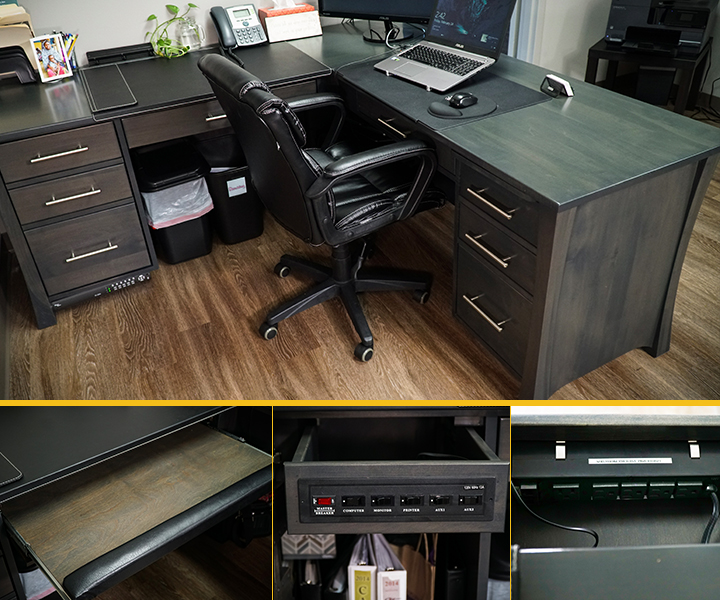 Full of custom options, Amish furniture makes it easy to provide busy professionals solid wood office furniture that will support their workday.