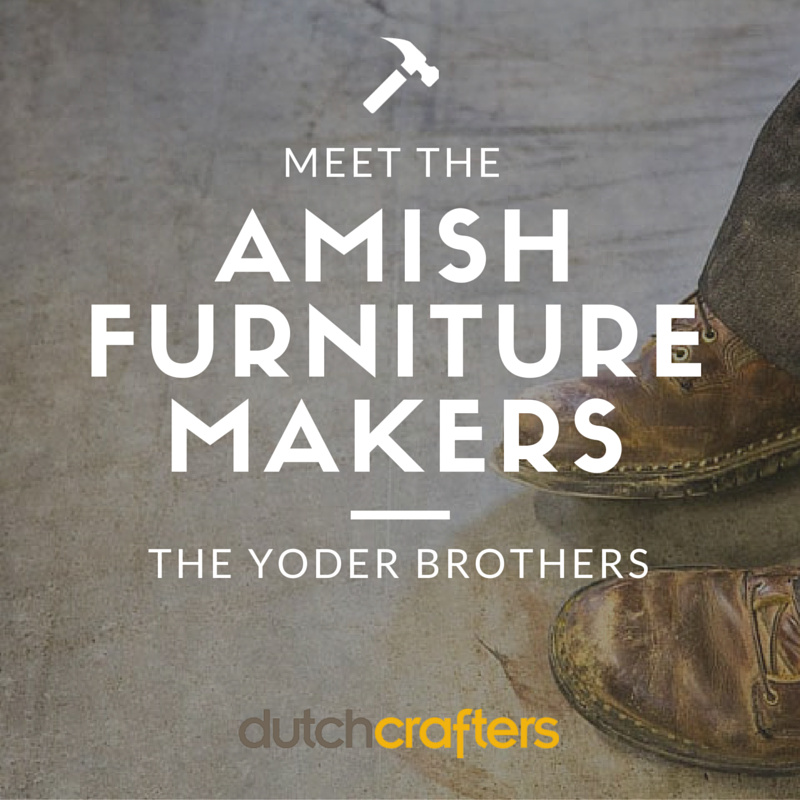 Amish Furniture Makers: Meet the The Yoder Brothers
In the Amish community of furniture makers, talking about "the Yoder brothers" is a bit like us English folk (as they refer to us) talking about "the Jones boys" or "the Smith sisters."
The title is a bit vague outside of a schoolroom or a small village. Couple the common surname with the famously strong Amish family bonds, and you'll find that two brothers named Yoder entering into business together are pretty much par for the Amish Country course.
Just outside of the bustling college town of Goshen, Indiana we visited our Yoder brothers. They were hard at work, as always, at their new woodshop in Shipshewana.
Touring the Furniture Makers' Amish Woodshop
Now, here's a little thing about the Amish: They're not especially proud folks. In fact, their whole concept of pride is tied to their families, and, by extension, to their communities, and then to their heritage. All in all, individual ego is pretty hard to come by.
So when I refer to the brothers as just 'brothers,' or I post pictures without faces, it's not because I'm trying to protect their identities from CIA detection, or because I want them to remain nameless, faceless drones.
It's because we, as a company, respect both their privacy and their beliefs. They choose to let their work speak for them, and we both accept and admire that.
Thus, in the spirit of honorable anonymity, I'll appoint our tour guide (the elder brother) just plain Yoder.  I think that he would approve!
From the outside, Yoder's furniture shop blends seamlessly with his family's home and small farm; just another plain, clean and unlabeled building among several on his piece of land. Tidy sheds, homes of family members, gardens and clotheslines all neatly planted across the property affirm the high degree of organization found inside.
Tools' outlines mark their places on the walls throughout the furniture makers' shop, and each piece of wood–cut, uncut, sanded or raw–seems to have its own, designated home in the various towers of wood "files" around the 7,000 square-foot building.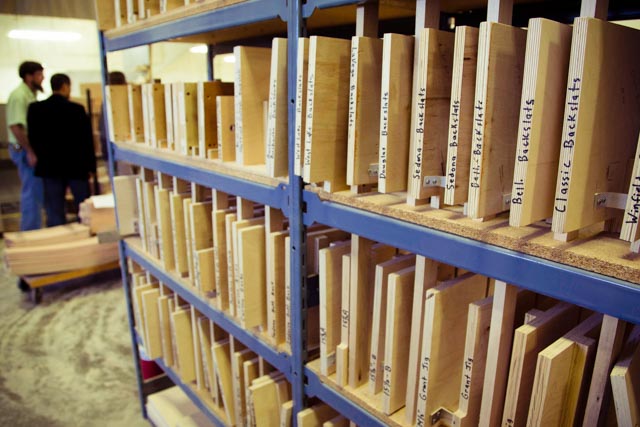 Frames and cutting references are hung with other handy implements to streamline the build of each chair.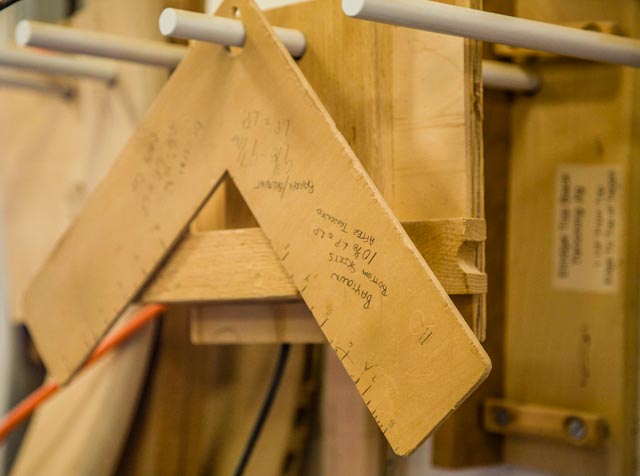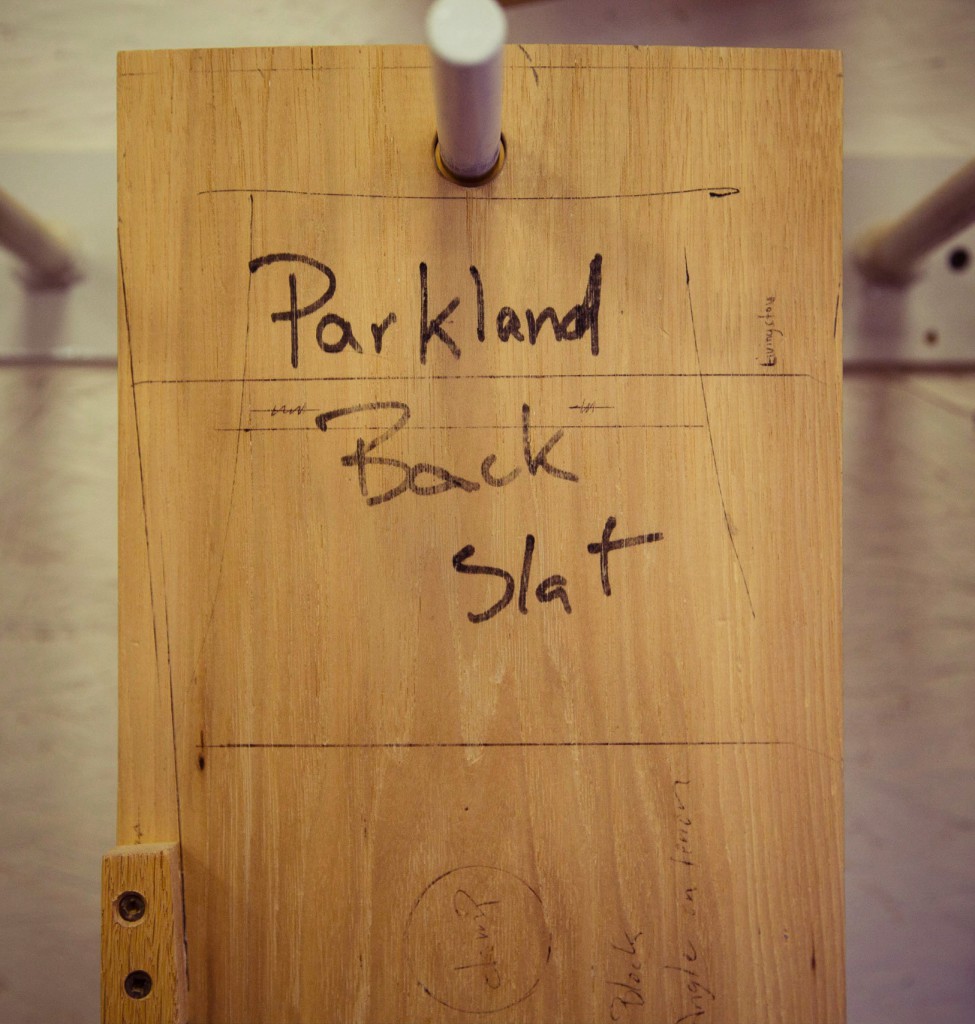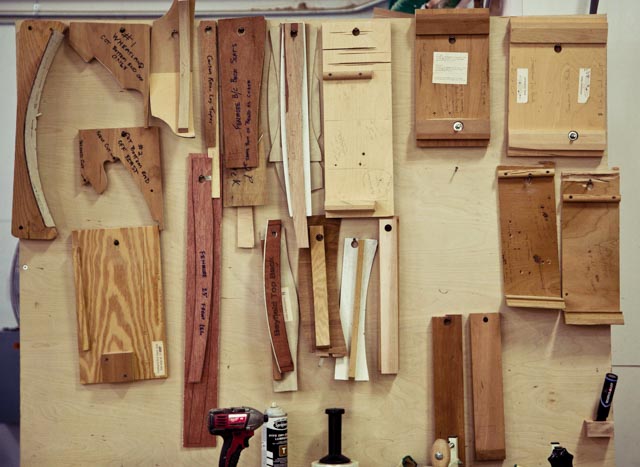 From the moment we enter Yoder's shop, we can clearly see the reasoning behind the extreme attention to structure and detail. As he leads us around, the cacophony of sawing and banging and sanding and otherwise perfecting solid wood furniture is astounding.
The dust, the noise, the bustle of a dozen employees and what seems like a hundred moving parts at once is riotous.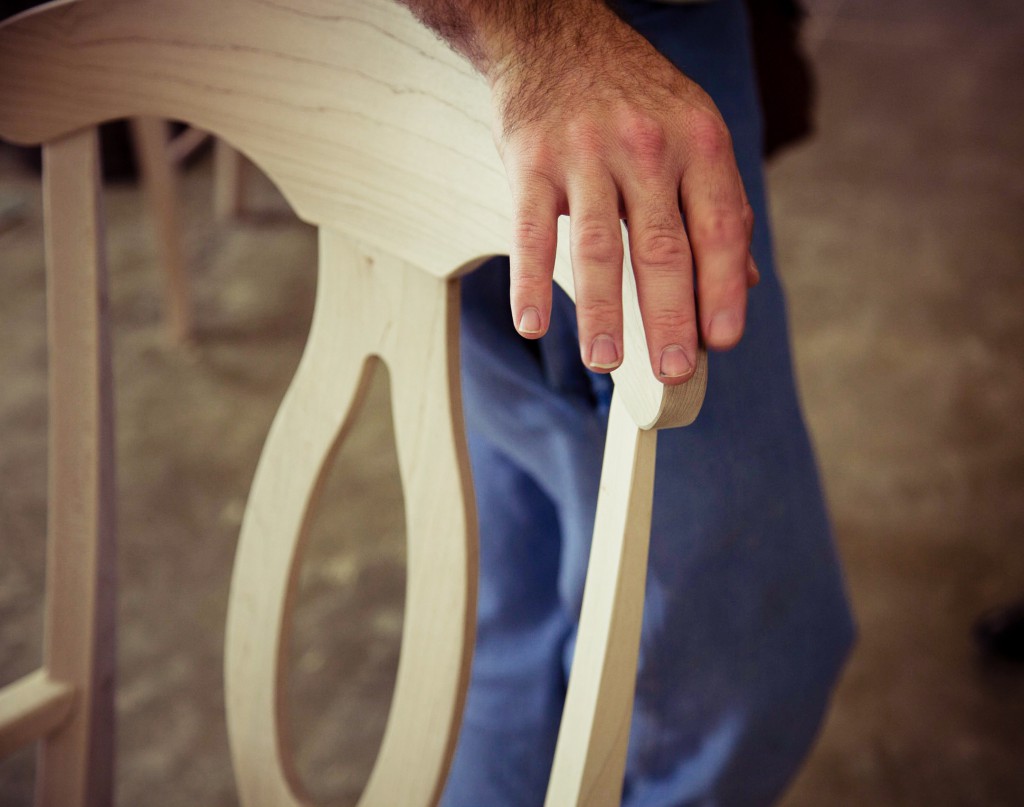 But one glance at Yoder is simultaneously calming and heartwarming. He's smiling as he gestures toward his various chair designs, running his hands over arcs of wood and pointing out notches and grooves and their intended purposes.
[Note: The furniture makers' include all of these extra steps to make each piece stronger, more durable, and basically able to withstand anything that you could throw at it – or throw it at! :-)].
His comparative youth (maybe mid-thirties), even among his employees, lends a hint of excitement to the description of each process.
That hint is never more apparent than when he speaks of his business, and it's inception.
The Start of the Yoder Brothers' Amish Woodshop
Like a lot of Amish sons, Yoder and his brother grew up helping their father at his chosen work–making furniture–from a very young age. Nailing together mere scraps, gluing up simple toys, and assisting more in the craft as they neared their teens, the boys were well on their way to building a multi-generational business of furniture makers.
When their father died suddenly, the boys aimed to continue his legacy, beginning an apprenticeship under Miller to further their expertise. Miller was a well-known master craftsman among furniture makers in the town.
In just thirteen years, the Yoders have grown from building a line of only five chairs from their mother's home, to churning out an elegant line of over forty unique pieces from their current property. Yoder stands there now with his hands placidly held behind his back, admiring a life of incredible work that he assures us is just the beginning.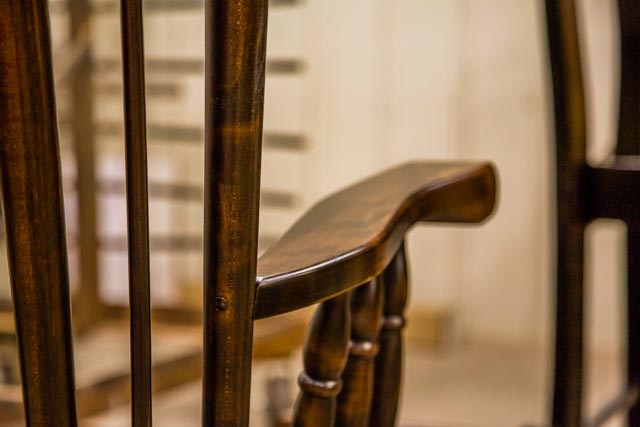 We invite you to view some of the Yoder brothers' dining chairs, as part of the Yoder Collection on DutchCrafters.com.
DutchCrafters' Amish Makers: The Yoder Brothers from Jayca on Vimeo.