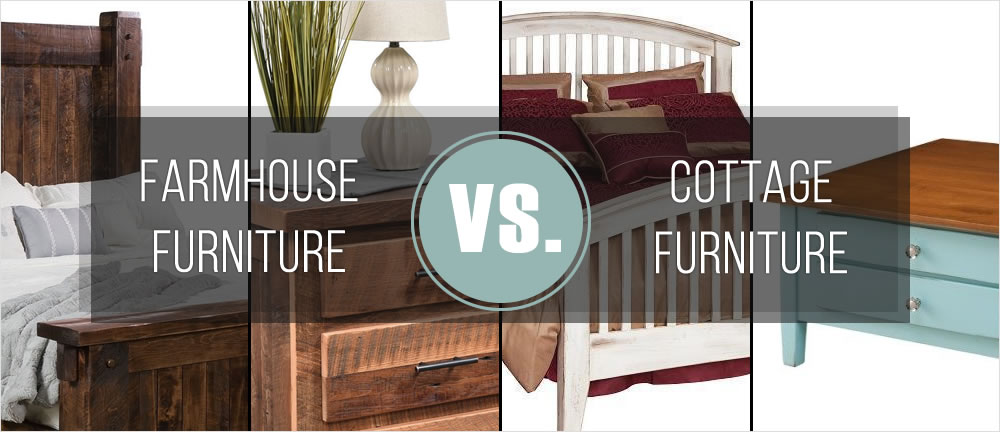 Cottage Furniture vs. Farmhouse Furniture
For everyone who loves that down home cozy feel, that "come on in, kick back and relax" look, both cottage furniture and farmhouse furniture are perfect fits. But, they are not one in the same.
While cottage style and farmhouse style share some characteristics, there are some differences too.
Let's take a look.
What is Farmhouse Style Furniture?
Farmhouse furniture is practical and hardworking. It grew from the farmer's lifestyle. Each piece is designed to be durable, comfortable and to serve a purpose. It's easy to use, and its simplicity is attractive. You can count on it to perform, and it has a minimalist nature. Farmhouse reflects the lifestyle of the people who use it and connects us to a simpler time. It uses natural wood and soothing neutral colors because they are relaxing, casual and welcoming.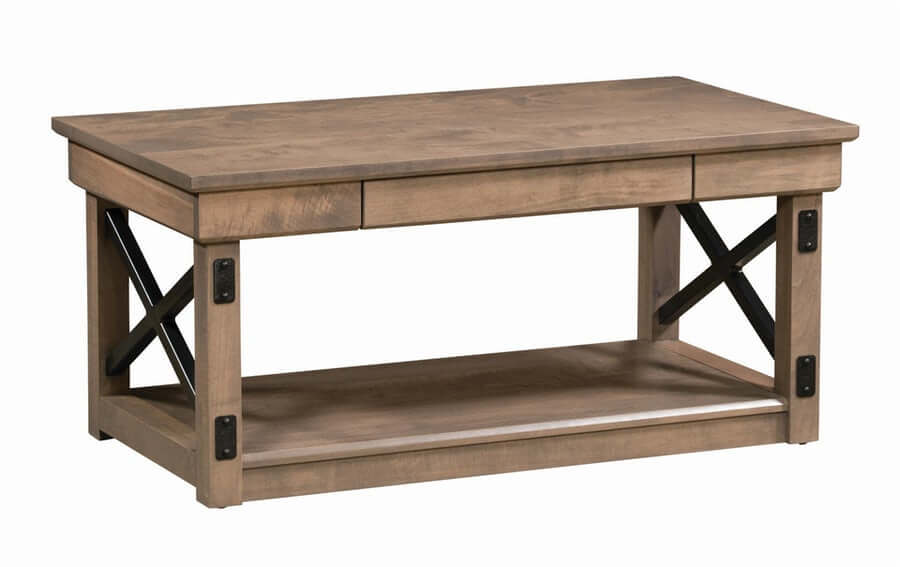 What is Cottage Style Furniture?
Cottage style furniture is cozy and welcoming with an elegant essence. There's a flow to cottage furniture that mixes old and new items, utilizing a little antique this and a lot of comfy that. Colors and patterns are utilized to add texture. Rooms decorated in cottage style are meant to get a workout. They are designed to be used for entertaining, relaxing and living.
Shared Characteristics of Cottage and Farmhouse Furniture
Both are cozy and comfy.
Both cottage and farmhouse focus on creating a welcoming, comfy atmosphere when you enter the room. Both provide comfortable, supportive furniture pieces.
They're natural looking.
Both cottage and farmhouse utilize a natural look, favoring wood furniture that blends easily and exudes warmth and beauty.
Both like weathered finishes.
Both farmhouse and cottage like the weathered and worn, including distressed finishes. However, cottage style tries not to look too rustic, whereas, farmhouse furniture goes all the way with rustic appeal.
Differences of Cottage and Farmhouse Furniture
Cottage furniture is more romantic.
Cottage furniture has more of a romantic essence, while farmhouse furniture leans more toward practical and hardworking and doesn't care as much about graceful lines and elegant details.
Cottage style mixes in some vintage touches, making it a popular décor style for those who love thrift stores, antique shops and yard sales. Cottage chic is fun to create, mixing antiques with solid wood and a pop of color. Cottage furniture is more feminine than farmhouse and utilizes soft colors. Cottage style incorporates more colors than farmhouse that sticks to a neutral palette that's soothing and calm. Its comfy and the furniture will feature more frill and more decoration.
Farmhouse favors a simpler look.
Farmhouse furniture does not add frills. It will keep you comfortable in the strongest, simplest way. Furniture is used for its intended purpose, whereas cottage blends in some vintage pieces, farmhouse has a simple nature.
Farmhouse style rooms have less decoration and farmhouse furniture pieces do too. They are well made and durable, the type of furniture that will last a long time and gain some family history. Farmhouse furniture makes you feel like its been part of the family story for a while.
Whether you favor farmhouse style or cottage style, you are assured to enjoy a comfy relaxed look and feel!