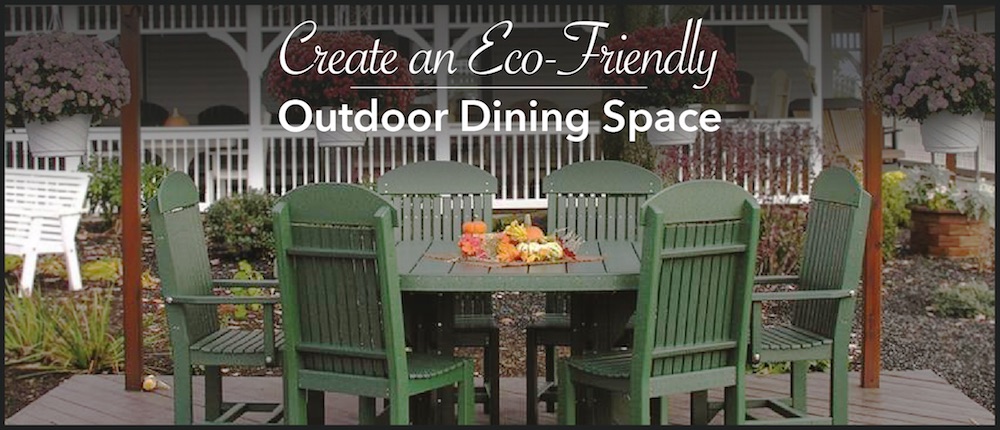 How to Create an Eco-Friendly Outdoor Dining Space
Dreaming of backyard bliss that will allow you to truly appreciate Mother Nature? Creating an eco-friendly outdoor dining space where you can gather with family and friends, or enjoy some "me" time, is a simple task that takes just a little bit of planning and Poly lumber.
The first step is visualizing exactly what you want your outdoor space to do for you. Are you the life of the party that loves hosting a get-together each weekend? Or are you the relaxing type that enjoys a day in the outdoors, catching some rays, and taking in the beauty? Whether you fall into either of these categories or somewhere in the middle, there is sure to be an outdoor arrangement that will allow you to get the most out of your space. Get ready to channel your inner-designer's eye for years of eco-friendly enjoyment!
Dining In Style
When it comes to dining al fresco, there are a few things to keep in mind that will help you maximize your space while ensuring the proper furnishings to make every occasion memorable.
Consider how many people you usually have joining you for a meal outdoors. For yourself and someone special, a two seat Poly balcony table and chair set may be just fine. However, if you're looking to host eight to ten people on average, you'll want a dining set that comfortably seats a group that size.
Also, a quick rule of thumb is to ensure you have an extra 24" or so on each side to allow for proper movement of your chairs. This will avoid that dreaded cramped feeling. For example, for a table that is roughly 28" to 32", find a location that is 76" to 80" or larger to give you and your guests some elbow room.
Smaller Spaces – Seating for Two
For the occasional meal with someone special, you'll want to find a bistro or pub-type table that suits your taste. Typically crafted with a round shape, but also available with a square top, you'll find these Poly tables in the 28" to 32" range, offering plenty of room for food, drinks, and everything else you'll need for a cozy dining experience. Rest and relax in the recycled style of our Amish Poly Pub Table Bistro Set. Add some candles to the table, lumbar pillows in your favorite colors for extra comfort, and an outdoor rug that fits under the table and chairs to create the perfect date night setting.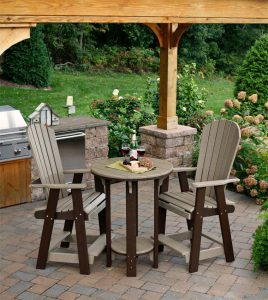 Standard Dining – Room for Four
The most common setting for a backyard dinette is a four-person table. Offering immense versatility, this setup will accommodate those nights when a romantic dinner for two is on the menu, as well as a double date with your friends where you can debut your latest barbecue recipes. Whatever the scenario, you'll want to find a Poly table in the 43" to 48" range – either round or square – to make sure there is ample space for dishes, drinks, and elbow room so you can really dig in!
These Poly dining tables typically come in a standard 30" height, but you can also opt for a counter or bar height table and chair set – turning your outdoor dining area into a festive, pub-type setting. Either way, be sure to offer plenty of space around the perimeter to allow guests to easily move in and out as the evening progresses. The Berlin Gardens Five Piece Patio Furniture Poly Dining Set is one example that comfortably seats four. Available in an array of eye-catching colors, leave it as is, or customize it with cushions and throw pillows for extra comfort. Add an umbrella decorated with string lights for ambient lighting.                         

The Whole Family – Room for Six to Ten and Even More
If you have a larger family or just love hosting a big gathering, look for a spacious Poly set to accommodate all of your loved ones. If you have limited room on your patio or lanai, look to create a outdoor dining space in your backyard, ensuring you have enough room to comfortably seat your guests. Imagine enjoying your meals at our Poly Picnic Parkside Table. This poly-take on a classic style will look great simply surrounded by pops of colorful flowers or under a wood pergola covered in foliage with string lights hanging from the wooden beams and an outdoor rug at your feet.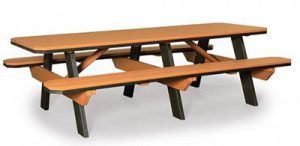 Our Amish LuxCraft Poly Outdoor Oval Dining Set with Benches also accommodates a larger group while catering to a more refined outdoor dining experience. Sets like these are perfect for enjoying happy hour and hors d'oeuvres to dinner and dessert. Accent it with an outdoor table runner and a glass vase filled with fruit like lemons, limes and oranges for added color and décor.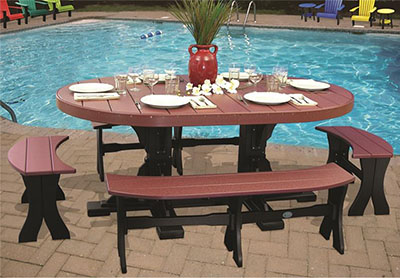 For occasions where you'll be spending extended time in your outdoor seating area, such as your lively card game night, consider something even more substantial like the Amish LuxCraft Poly Captain Chair Oval Dining Set. Available in a variety of colors, customize the chairs with seat cushions, add an outdoor rug and floral centerpiece and prepare for hours of enjoyment.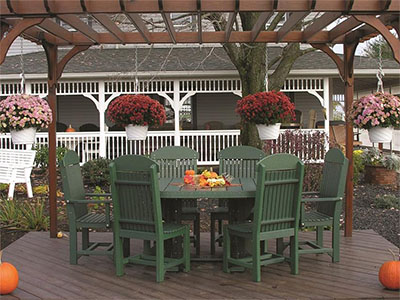 Beyond Dinner
Once you've mastered your outdoor dining setup, it's worthwhile to think about how you will spend the rest of your time in the beauty of nature. Poly lumber offers many opportunities to enjoy the simple things in life – all in an eco-friendly manner that benefits the planet.
We love brightly colored sling chairs to add a summery pop of color. Not only are they comfortable, but they also save space. Enjoy superb comfort in our Folding Poly Adirondack Sling Chair with Built In Footrest, and conveniently tuck it away once you're ready to move on to the next activity. Combining a couple of these in coordinating colors on your patio or pool deck will allow you to create a gathering area that fosters great conversation as well as restful enjoyment.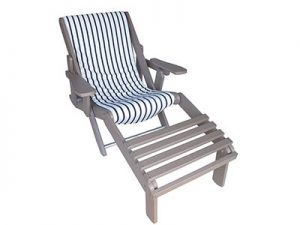 What better way to enjoy your favorite view than from the comfort of an Earth-friendly bench? Picture yourself taking in the scenery surrounded by your favorite plants on our Amish Leisure Lawns Poly Planter Bench. Pure bliss.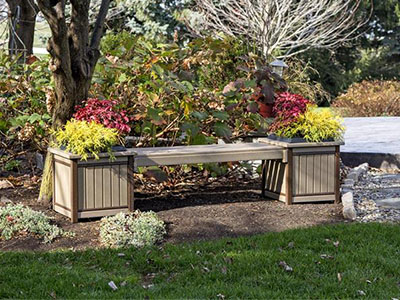 From meals for two to lively family barbecues, the Poly outdoor space is easily created to suit your every need. Eco-friendly bistro sets, picnic tables, and planter benches all come together to make for an inviting space. How will you style Poly this summer?