10 Amish Furniture Terms and What They Mean
What is a finial? What's a tongue and groove back? What do they contribute to the style and function of solid wood furniture? And what's the difference between an armoire and a chifforobe?
We're taking a look at some terms we often use in the Amish furniture world but that could use some clarification for those not studying furniture every day. One thing we can guarantee, they're all important and all have purpose, because the Amish don't have time for things that don't enhance the furniture or make it better in some way.
So, in true JEOPARDY style, we'll get this Amish furniture terms blog started.
Clue: I provide extra room at the dining table, and I fold up and store inside it. What am I?
A butterfly leaf table extension.
Butterfly leaves are a great way to expand the dining room table and not have to store table leaves separately since they fold and store inside.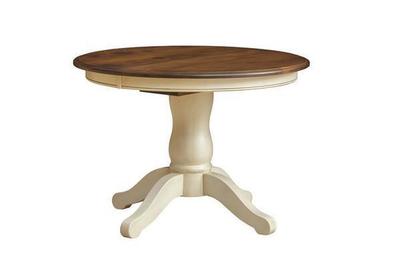 With a butterfly leaf table extension, the ends of the table slide apart to create a gap in the center, just like traditional table extensions. The butterfly leaf folds in half to store in a compact space beneath the table top. This type of table extension requires more moving parts than others.
For a demonstration, check out our butterfly leaf video clip.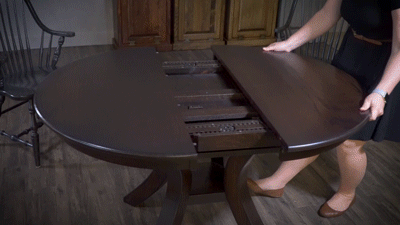 Clue: I add graceful support to tables and chairs. I am curved and tapered, curving outward at the top and inward farther down. I have a rounded shape at my base. What am I?
A cabriole leg.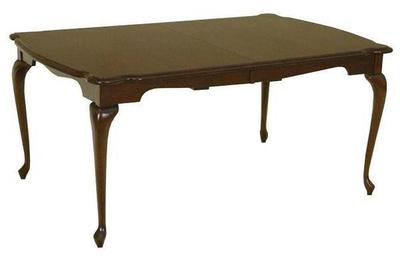 The cabriole leg is most often associated with the elegant and formal style of Queen Anne and Chippendale furniture. It has become a symbol of 18th century furniture, and its shape was originally modeled after the legs of some four footed animals.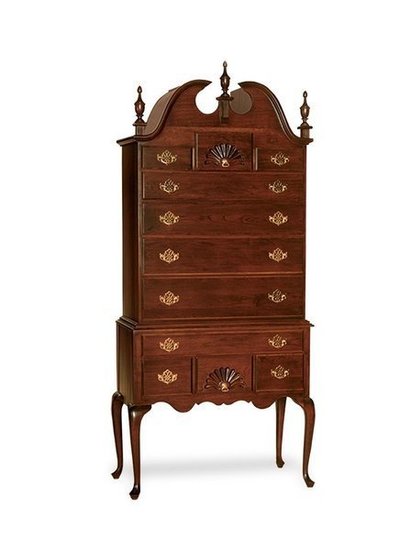 Clue: I can be used in place of a closet, and I can hold both hanging and folded clothes. What am I?
A chifforobe.
Chifforobes can come in handy if you are low on closet space or don't have a closet at all. A combination of a chiffonier and a wardrobe, they store clothing and other items, reducing bedroom clutter. Many can be used as entertainment centers in the bedroom or guest room. The main difference between the armoire and the chifforobe is that a chifforobe offers more storage options, combining more drawers, shelves and hanging space than a traditional armoire.
Clue: I'm a type of "furniture foot" that resembles a paw. What am I?
A claw foot.
The claw foot is a furniture foot style that consists of a carved animal paw, often one that resembles a lion's paw. The design for the claw foot originated in the 17th century and came from images used in Chinese mythology. The look was imported to Europe and spread, offering an exotic look for the time. The claw foot is characteristic of the Queen Anne period of furniture and goes hand-in-hand with the ball and claw foot that is more rounded and resembles the talons of an eagle holding a ball.
Clue: I'm a type of molding that resembles a row of teeth. What am I?
Dentil molding.
Dentil molding is a purely decorative feature used in Amish furniture. Dentil is from the Latin word dens that stands for "tooth" and dentil molding is a vertical small block pattern that repeats, resembling a row of straight teeth. It's a decorative band that can be used to line the top of hutches and other furniture.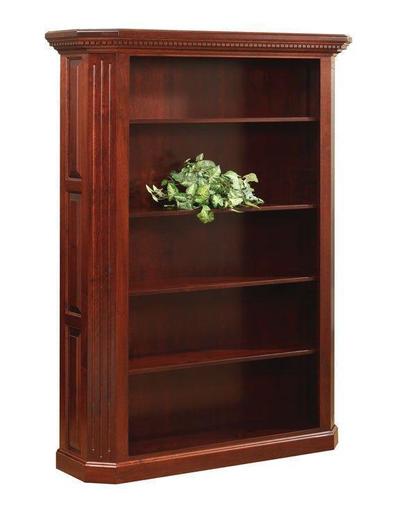 Clue: You can find me at the tops of chairs and bed posts. I am also called a hip knob. I am rounded, sometimes elongated, and my purpose is strictly decorative. What am I?
A finial.
Finials can be made of different types of materials for different structures. They are found on buildings, park railings, roofs, rods and fine furniture. Finials have been around a long time and were even used in ancient Greek buildings. Finials serve as decoration at the top.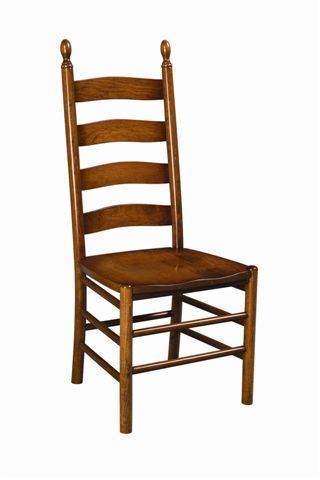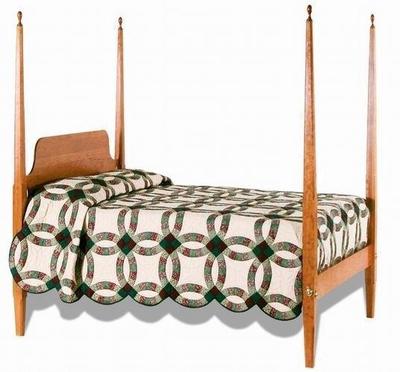 Clue: I'm a simple but vital element to sound construction. I'm a connector, a duo that creates strength when joined together. What am I?
A mortise and tenon joint.

The mortise and tenon joint has been used by woodworkers for thousands of years. Mortise and tenon joints are simple and strong. They are comprised of two parts: the mortise and the tenon. The mortise is the receiving end or the hole of the joint, and the tenon (also called a rail) is the piece that fits inside the mortise and connects the two pieces of wood at a right angle. The tenon is cut to be an exact fit for the mortise and glue is used to secure the joint. The mortise and tenon joint is considered the strongest.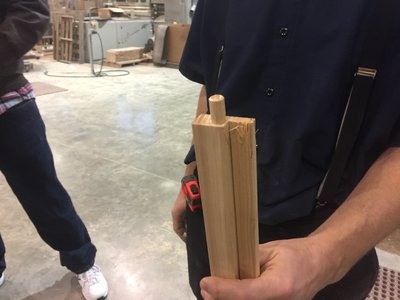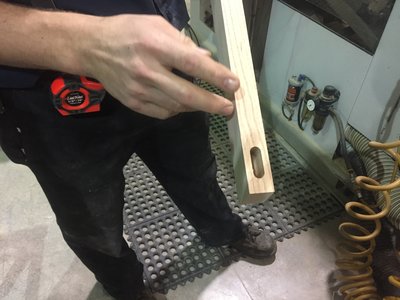 Clue: I aid in display. I can be found in hutches or left out if you don't need me. I'm a convenient carving. What am I?
A plate groove.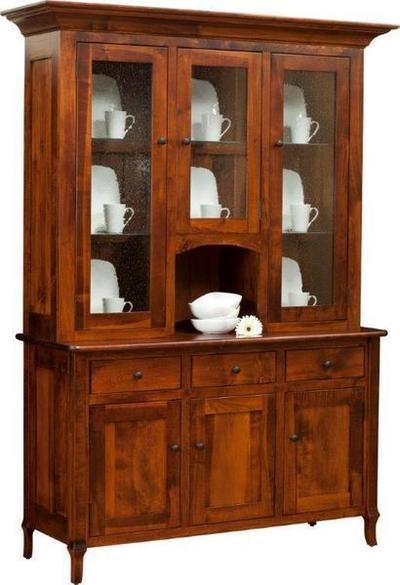 Plate grooves are offered in both glass and wood shelves in our Amish hutches and china cabinets, making it easy to display cherished dishes while making sure they won't fall over inside the cabinet.
Clue: Forks and knives won't touch each other with me. I prevent everything from getting mixed up. I'm an option for lots of hutches, buffets and servers made in Amish country. What am I?
A silverware insert.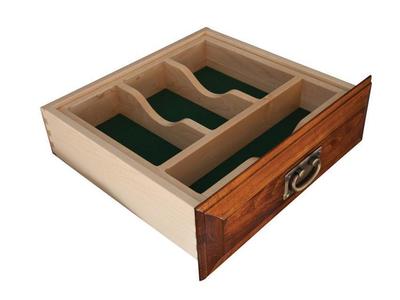 Silverware inserts keep items organized and easy to retrieve. Silverware inserts for our Amish hutches and cabinets can be lined with colored felt.
Clue: I can often be found in hutch backs or bookcase backs. I add strength and depth and contribute to a rustic look. I am similar to shiplap. What am I?
Tongue and groove back.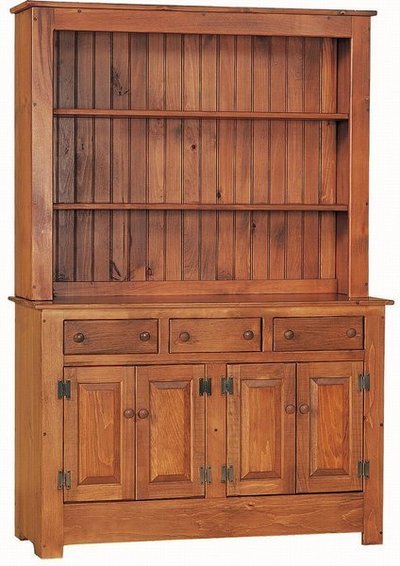 Tongue and groove boards in furniture look similar to shiplap, and they contribute to a rustic look and feel that farmhouse kitchens love. The difference between shiplap and tongue and groove is in the way the boards fit together. Shiplap boards overlap and lock together, while tongue and groove wood boards consist of two elements that fit together. One side of the board has a protrusion or "tongue" and the other side of the board has a groove that acts as the receiving end when they lock together.
We hope you found these Amish furniture terms helpful in explaining how some features and functions of Amish furniture work.